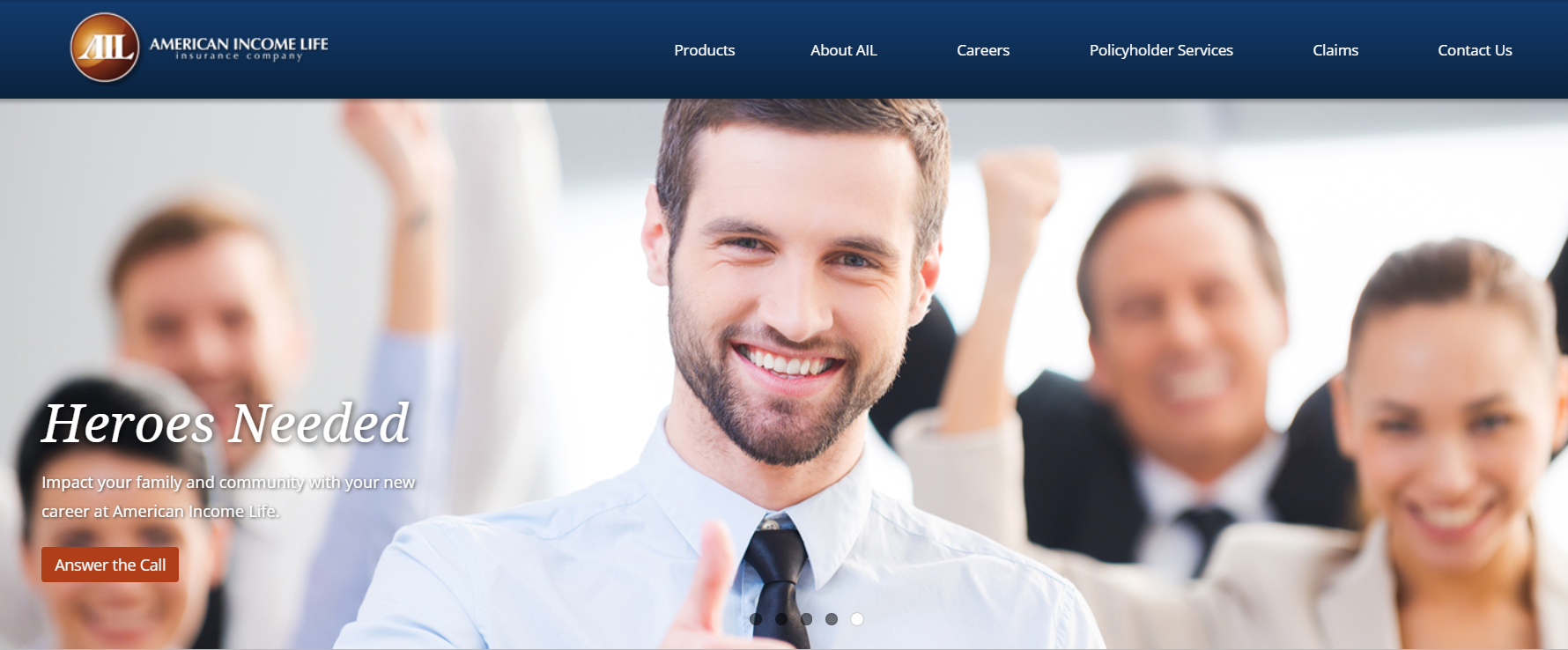 American Income Life is a life insurance provider that anyone can join and make money with. Their business model puts a lot of focus on recruitment of new agents and because of this I have seen people ask if they are a scam or even is American Income Life a pyramid scheme or not?
In this review I'm going to be explaining how American Income Life works and whether or not they really are a pyramid scheme. I am not affiliated with this company at all so I'm not going to be making things seem better than they are. I'll be giving you the truth of the matter.
American Income Life Review
American Income Life is a life insurance provider but I'm not here to talk about how good their insurance is. I'll save that review for another day. Instead I'll be talking about the business side of things… in particular the part that has to do with all the AIL agents running around recruiting in new agents.
You see AIL is a mlm company, which means that their compensation plan is organized in a pyramid-like structure where members can get paid from the work of members beneath them. That is why you see people going around recruiting in new agents, because they make money off of them, and the agents that they recruit in and so on.
I have read about some pretty shady practices going on when it comes to recruiting in new members. Of course I haven't actually had any experience with this, but apparently there are some agents out there that set up fake job interviews for new agents just to recruit them in. This is a shady and very unnecessary process since in reality anyone can join as an agent…. you don't get "hired". This is just a ploy for the interviewer, who is an agent themselves, to recruit in new agents.
 A Look at How You Make Money
Unfortunately there is almost no information on the compensation plan in place. I know it is a mlm company and I know that you can make money off of recruitment but I was looking for more info. I'm interested in knowing how many levels this pyramid-like mlm structure has, how many ranks it has if any, what types of bonuses they pay, etc. But I couldn't really find anything which is somewhat strange.
But anyways… I'll give you a basic overview of how a mlm like this works: MLM stands for multi level marketing and this means there are multiple levels in the compensation structure. As an agent of the company you are able to make money by selling the life insurance to customers or you can also make money by recruiting in new agents and earning commissions off of the money that they make. Then depending on how many levels there are, you can also earn commissions from their recruits, and the recruits of those recruits and so on.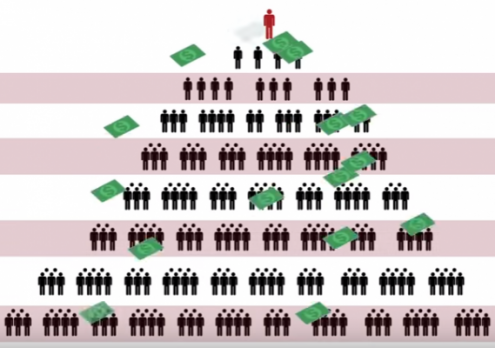 Pyramid Scheme?
I know it sure sounds like a pyramid scheme, after all… it has a pyramid structure and everything. But in the eyes of the law it isn't a pyramid scheme and I'll tell you why.
The reason is because the money is all coming from selling life insurance to real customers. Yes… you can make money from your recruits, their recruits and so on, but the commissions you will make come from them selling life insurance. So somewhere down the line the money is always coming from product sales.
Now if agents were forced to purchase products and you could earn money from this then it would be a different story. But its not like that so this is in fact legitimate when it comes to legality.
However…. here is something that you don't get told about mlm opportunities like this…
The Reality That Comes With The MLM Structure
MLM structures like this may be very appealing to some because you can go out, recruit a bunch of other agents, and then make a ton more money than if you were just making money off of only your sales right? This is true, but what every opportunity like this out there isn't going to tell you is that they are much more difficult to make money with when you are starting out.
With a mlm compensation plan like this the money is flowing up the pyramid and into the pockets of those above you. This means that money you could be making is being taken away and paid to your upline in the form of commissions, which is good for your upline but bad news for you. And of course with a pyramid-like structure there are always going to be many more people at the bottom having money sucked away from their earnings than at the top, where the rewards of the mlm structure are reaped.
This goes for any mlm out there… It Works, Herbalife, Youngevity, etc.
This is what they don't tell you. Sure there is a lot of potential to make a lot of money… but mlm's like this have extremely high turnover rates for a reason. And that reason is because they make it more difficult to make money for the majority of the people.
Conclusion on American Income Life – Good Opportunity of Not?
Whether or not a mlm opportunity like American Income Life is right for you really depends on what you are like. For most people, I would say that this isn't a great job, but then you have those people with great communication skills that can easily recruit others in. You are going to need to recruit if you want to take full advantage of the compensation plan so if you don't think you can do this then its probably not a great opportunity for you. If you do think you have what it takes then go for it.
Personally I'm not going to get involved. I would be horrible with mlm's like this which is why I avoid them. It takes a certain type of person to really excel with these types of jobs.
Something else that you might want to look into if you are looking for a work-from-home job is how I make money online. I make a living online and I enjoy what I do. Here is a guide I wrote on what I do, how it all works, and how others can get started if they are interested.
Questions, comments, concerns? Leave them below in the comment section and I'll get back to you soon ?