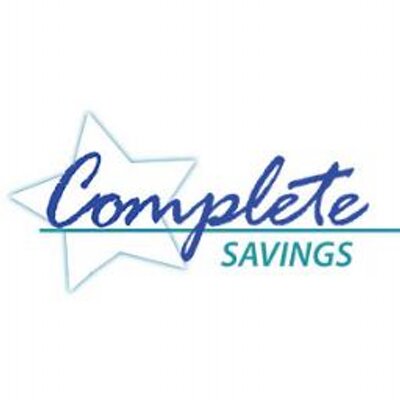 Complete Savings is a cashback program where you can earn money back that you spend shopping online. They tell you that you will be able to earn 10% back minimum, which is a very high amount for cashback programs like this. But is this really true? Or is Complete Savings a scam that is just going to be a waste of your time?
If you know me then you are well aware of how I like to look into programs to save/make money online. I have looked into many cashback programs in the past (Less for Me,  CouponCabin, Extrabux, etc),so doing a review on Complete Savings was a must. In this review I'll be going over what you need to know… how it works, how much money you can really earn, how you get paid and more.
Complete Savings Overview
Complete Savings is a cashback program that pays members to shop online through them. You may be wondering where they get the money to be able to pay you and I'll tell you how.. They get paid from the companies they are partnered with to refer buyers to their online stores. When someone is referred from Complete Savings to a partner store and purchases items they earn commissions. Along with this they are also a paid membership site so of course they are making money from the membership fees. And this is where they get the money to pay you.
Most cashback programs that I have reviewed are free to be members of. Its definitely a downside that you have to pay a monthly membership fee with this site but one thing I will say is that their cashback percentages are much higher than average. So it may be worth the fee.
How It Works
The process of earning cashback through Complete Savings is pretty simple, as it is with any cashback site. Once you are a member you will be able to search through all of their retailers. There are over 750 of them, which isn't all that much from what I have seen with other sites but its still a pretty good selection.


Once you find a place you want to shop at you will be able to click to shop there and will be sent to their site to shop. After that you will carry on shopping as normal. There is no need to return to the Complete Savings site after that.
Your cashback will be automatically transferred to your bank account. This can take a while to happen though.
How Much Cash You Can Get Back
The 10% minimum cashback amount that Complete Savings offers is very high. Usually when I am checking out cashback sites I expect to see 2 – 6% mostly. So this is very good. They also have special deals where you can earn more than this. 10% is just the minimum.
The problem with this is that you don't have much of a store selection because it is difficult for Complete Savings to find retailers that are willing to pay them enough to be able to give this kind of money back.
There is a £250 per month maximum earnings limit.
The Cost
They have a trial that only costs £1 but after that you will have to pay £15 per month to stay a member. This is one of the downsides of this site. But depending on how much you shop and where you shop, this fee could be worth it without a doubt.
Complaints
Most of the complaints I have read online are people complaining about getting charged the £15 membership fee. Some people just don't read about what they are getting into and claim they had no idea that it was going to cost £15/mo to stay a member, while some other people claim that they were charged the £15 initially upon signup, which is a problem. However, I cannot speak for these people and it seems that Complete Savings support team handles mistakes like this well.
Another complaint that I came across, and that you will come across with every cashback site out there, is from people not getting credited for an online purchase and not receiving cash back as they should have. This happens when the tracking code that tracks your purchase gets "messed up". It doesn't happen often but there are many reasons why this could happen.
One thing I will say is that they have a very good support team that can help sort out issues you may have. They provide both email and phone support.
Conclusion on Complete Savings – Scam or Worth the Time?
I know there are some people out there complaining that this site is a scam but I see no proof of this whatsoever. This program is legitimate and you can legitimately earn cashback from doing normal shopping online. This site pay higher than any other cashback program I've looked into and I have looked into probably over dozen of them. But of course the downside is that you have to pay to be a member.
Whether it will be worth it to become a member just depends on how much you shop online and whether they have stores that you shop at regularly.
Questions, comments, concerns? Leave them below and I'll get back to you soon 🙂