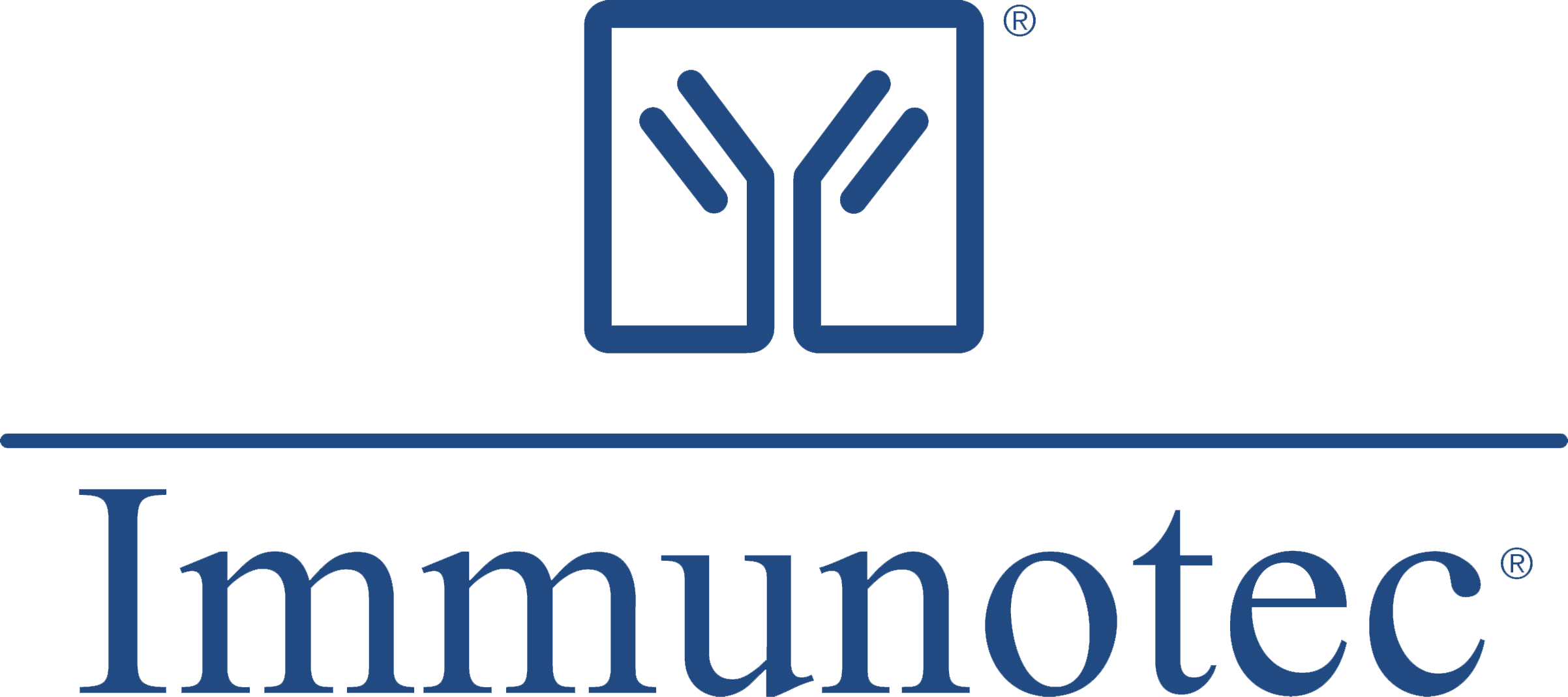 If you are have been contacted to join Immunotec by someone in the business or are looking into this business opportunity on your own free will, you may be a little suspicious of how it all works. The question: is Immunotec a scam is a logical question to ask yourself. Is it? Or is this a legit business opportunity that might be exactly what you are looking for?
In this short post I'll be answering exactly this. I'll be going over what you need to know about this business before you join (or not), much of which you won't be told by anyone in the business.
Immunotec Overview
Immunotec is a mlm company that sells health products, weight management supplements, skin care products, and more. From what I have seen and heard about the products there really isn't many bad things you can say about them. They seem to be good quality and all. But the products aren't what this post is about. Here I want to talk about the business opportunity that this place offers.
Immunotec is a direct sales business. What this means is that they have independent distributors that do all the marketing and selling. These distributors can be anyone… you, me, my cousin… anyone that wants to join. They can make money by selling products directly or by recruiting others into the business because of its mlm compensation structure.
Cost of Joining
If you want to become a consultant (this is what they call their independent distributors) then you will have to pay an administration fee of $24.95. On top of that the starter packs that they offer are in the $200-$600 price range. These starter packs are recommended because they give you a bundle of discounted products that are for you to give your business a boost to start out.
The Compensation Plan
Making money here revolves around 2 things: selling products directly and recruiting others into the business.
Direct Sales
As a consultant you can buy Immunotec products at wholesale prices and then sell them at markups, keeping the difference. This will give you about 30% profit. Additionally you can also sell products through your Immunotec website and earn money without ever having to handle the products.
This is a necessary part of the business and it is required that you sell products in order to remain an active consultant.
Recruitment
Recruitment is key when it comes to mlm's like this. If you really want to earn good money you need to recruit in other consultants, build up your downline and earn money from the effort of those beneath you.
Unlocking the full compensation plan and earning the most from the people beneath you is all about moving up the ranks. There are 7 ranks within Immunotec and in order to move up them recruitment is the name of the game. While the amount of products you personally have to sell does increase slightly as you move up, the amount that your "team" (aka the people beneath you) have to sell increase drastically, meaning that you need to recruit, recruit, recruit.
There are several ways you can earn money from your downline and I'll give you an example of one. The chart below shows how you can earn what is called the Generational Bonus. Basically this is a bonus that you earn from the sales of people's teams in your downline. You can earn it up to 8 generations deep if you advance to the highest rank.

The Reality Of This Business
I'm not trying to bash Immunotec or put them down in any way, but this needs to be known. The fact of the matter here is that with this mlm business, or just about any of them, very few people actually make good money. The very structure of the compensation plan favors recruitment so much that this is how it will always be.
You need to have big downlines to make good money and unfortunately there are always going to be much more people at the bottom struggling than there is at the top. The top few make the majority of the money here.
I was able to find the official Immunotec income disclosure for 2016 and it proves my point here. If you look below at the chart you can see that VERY few people even make enough to live off of as consultants…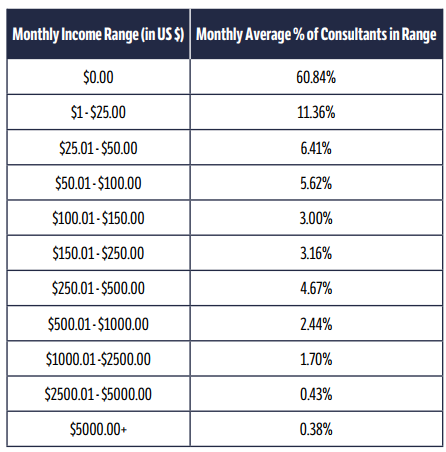 Mlm's are all the same when it comes to this. I just reviewed IDLife and Nucerity recently, which are 2 similar mlm's, and they are the sames story… very little make good money.
Conclusion on Immunotec – Scam?
I would not call Immunotec a scam. They are a legit company, they sell legit products, and they have a legit business opportunity. There are people that make very good money here but those are few.
What brings most people to join this business is the hope of making a lot of money. There is so much potential here but statistically speaking, very few will be able to unlock the full potential of the comp plan.
My last piece of advice is to join if you want to. If you like the products and think you have what it takes to make it in the mlm world then go for it. Just know it is going to be a battle to be successful.
Questions, comments, concerns? Leave them below in the comment section and I'll get back to you soon 🙂