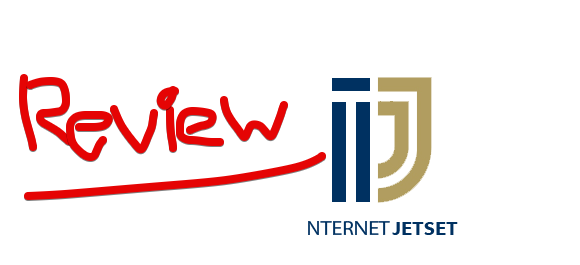 Internet Jetset it is an online business training program that is often advertised as a way to start making money within two hours. But is this training program really as good as it claims to be or a will Internet Jetset scam you in one way or another?
In this review I plan on answering exactly that. I will be going over what exactly this program is, the different training it provides, what I like/dislike and more.
What Is Internet Jetset & Who Is John Crestani?
Internet Jetset, like I said, is an online business training program that teaches people how to make money online. Specifically it provides training in the realm of affiliate marketing, which is where you promote products for different companies online and earn commissions when you help make a sale. This is actually what I do for a living so I know that it is possible to make good money with this but the question is whether or not this training will help you get there. I have reviewed plenty of crap/scam affiliate marketing training programs, like the AZ Code & Insider Profit System for example, that just plain don't work.
This business model of affiliate marketing is particularly good for beginners because there is no need to create or sell your own product. You just pick products that are already being sold and promote them to earn commissions.
The program's Creator is a guy named John Crestani. He is actually a fairly big name in the online marketing world because of the success that he has had and has even been featured in Forbes. He was once a college dropout who ended up living in Thailand, moving back to the US to work for a company doing PPC marketing, getting fired, and then went on to apply his marketing skills to his own business, where he now makes over 500,000 a month.
So yes this guy is the real deal and he definitely does have a lot of valuable information to share.
My Overall Opinion
Overall I like what I see with this program. It provides a lot of training and is well put together. Most importantly the training is actually up-to-date and good quality so it's not like you will be wasting your time on a wild goose chase by implementing training that will never work.
I guess I would say my number one problem with it would be the marketing tactics used to lure people in. This program is often promoted a little over the top in my opinion. He tells you that you can earn commissions in less than two hours with this program, and while this is possible, it would be extremely unlikely. Sure you could… But will you? Heck no.
A Look at The Course
To buy the main Internet Jetset course it costs $47. There are up-sells that I'll be over shortly but this is the introductory course that is offered. The entire course is broken down into 11 different modules, while actually 12 but the 12th one is an upsell, so pretty much 11. These modules will go over everything from a basic overview, choosing your niche, getting free traffic from Google, leveraging traffic from YouTube, setting up a WordPress website, and a lot more. What's nice is that the training mostly consists of videos which I think most people can agree upon as being easier to learn from and follow along with.
The Online Business Blueprint

Basic overview of the business model here which is affiliate marketing, which I explained above. He talks about finding products, driving traffic to your affiliate offers, automation, etc.

Intro To The Internet Jetset

Here the focus is on getting started and getting you in the right mindset. He goes over why people fail and how to avoid this. Its all about motivation for the most part.

Choosing a Niche

John goes over the process of choosing a niche and how to find offers that you might want to promote. He provides a list of different affiliate networks that are out there but there are many more that you can do your own research on.

Google

You will learn the power of Search Engine Optimization (SEO) and how to get free traffic from Google and other search engines, which is what I specialize in. He will give you some examples of websites that use this method so you can see what all it entails. You will also learn keyword strategies which are important to SEO.

Youtube

This is all about getting free traffic from Youtube, which is something that is becoming more and more effective.

Facebook

This modules is about getting free traffic from FB. It does not focus on FB advertising. that is covered in a later module below.

Your Website

Here you learn all about WordPress and setting up your website. This covers a lot. You will learn everything from installing your WordPress theme, to writing a blog post, to adding widgets, etc. Beginner friendly.

Copywriting Basics

In this module you will learn how to write good sales copies. If you want to make sales you have to write persuasively. This will help. Ronnie Sandlin is the main teacher of this. He is one of John's students and apparently very successful.

Launch Jacking

Launch jacking is when you write reviews for products that are about to launch and capitalize on the new traffic that will pour in from all the promotions going on. One of John's friends Pyong Kim teaches this.

Authority Review Sites

Will go over how you can turn your site into an authority that does well and that people trust.

Facebook Ads for Affiliates

This module is taught by Carlos Cruz, another friend. He has a company that buys Facebook ads and supposedly makes a killing off of them.. over 6 figures a month. Here you will learn all about running successful FB ads, however it doesn't provide all that much training.

The 12 Week Super Affiliate System

This is a 12 week system that provides 1-2 hours of content Monday through Friday. It will also give you actionable steps to take each day moving forward. HOWEVER… this is an upsell. You won't get this with the $47 payment… you will have to pay more. A LOT more.
The amount of training within the different modules will vary a lot. Some of the modules, such as the Facebook Ads for Affiliates module does not provide really all that much training in my opinion, but then the YouTube training module provides 14 videos in just that single module, which is pretty darn good. So it varies but overall there is a heck of a lot of training here.
Upsells?? Or Course
Besides the Internet Jetset main course there are also several upsells. You are of course not required to buy these but you are somewhat pushed to.
JetsetLIVE Webinars – Here you will be able to tune into multiple webinars per month and also go through previously recorded webinars. These will cover various facets of online business.
Affiliate Interviews – Here you will learn from what other top affiliates are doing. You will be able to listen in on interviews and learn new tips/tricks which can be very helpful. There also case study shown here where affiliates tested out different methods. I think learning from multiple sources like this can be very important.
Super Affiliate System – And of course this is the upsell that comes at the end of the training, which I already talked about.
Conclusion – Is It Worth Buying?
Well I'm not too sure about the upsells but I will say that I think the main Internet Jetset course is well worth the $47 price. $47 really isn't much of anything to pay for what you get.
Now you might be wondering… Well why is it only being sold for $47 then? I was wondering this too but it seems that John is probably counting on a fair number of people buying into some of the upsells, which is where he will make most of his money selling all this, because of course he has to make money right? But anyways… You do not have to purchase any of the upsells.
Like I said early on, my overall opinion of this program is good. Another program you may be interested in is Wealthy Affiliate. This is the program that I got started with back in 2015 when I first started trying to make money online and now today I make a living affiliate marketing.
Both programs are good but one thing that I really like about Wealthy Affiliate, which Internet Jetset does not offer, is the community help. Wealthy Affiliate has a very active community forum where you can interact with other online entrepreneurs, which as I mentioned earlier is something that I think can be very helpful. Also Wealthy Affiliate provides a lot more tools for beginners to get started, such as a keyword research tool and website builder.