Copy My Cashflow is a scam system that will not make you any money online. I came across it recently and was suspicious of some of the bold claims it made so I decided to take a deeper look into it and see what I could find.
There are a few things that I want to go over here that I'm sure you will be interested in knowing…all of which point to this system being a scam. If you were thinking about buying into this program that I highly suggest thinking again and reading this Copy My Cashflow review over.
Copy My Cashflow Overview
This system is said to be created by "Josh", but there is nothing to support this claims that would make me believe it to be true.
Basically he says happens when you buy into this program is that he will copy over an exact match of his website to you… a website that has made him a millionaire over the past 2 years. This is something that I have heard before with programs that have turned out to be scams like Profit With Our Sites and Copy My Websites, so it is very suspicious to me.
He tells you that you will be able to earn about $1,000 a day with this website he just copied over to you. And guess what? It takes little to no work! Sounds great right?
That would be great if it were true. Wouldn't be all like to sit back and make thousands per day doing nothing… just living the dream. But we both know that this is a scam and I'll go over a few red-flags I came across that point to this being exactly that.
Red Flag Alert!
There are a lot of lies that you and others are being told to try to sucker you into buying this system. Fortunately for you, you did not fall for them.
#1 Fake Testimonials
All of the testimonial videos that were shown  are completely fake. The people that are in the videos are paid actors that anyone can hire on Fiverr and I'll show you.
Here is one of the guys from the sales video talking about how amazing this system is and how much money it makes him…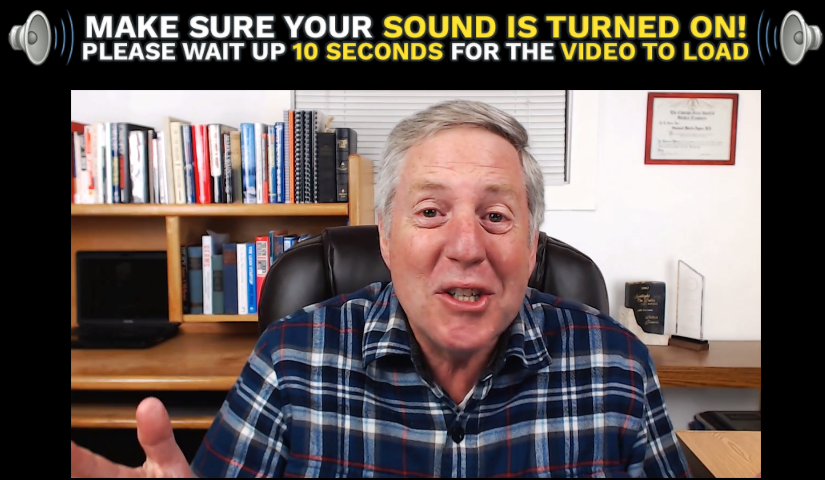 And here is the same guy on Fiverr. As you can see its definitely the same guy… same office, same everything. Just a different color shirt…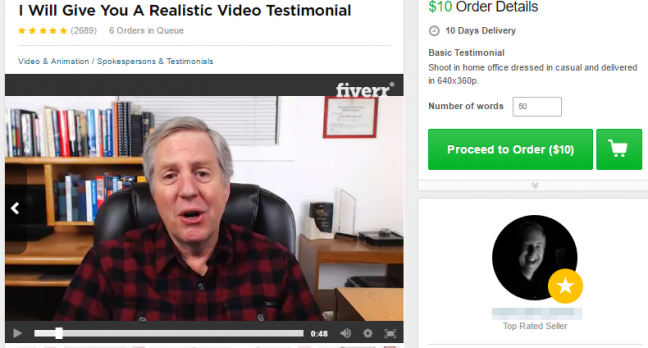 I actually knew that this testimonial was fake when I first saw it because I have seen this same guy before doing testimonials for other scams I have reviewed.
And this isn't the only fake testimonial. They all are fake, but I think proving this 1 to be is good enough.
#2 Limited Positions
In the sales video the guy tells you that you have to hurry if you want to join this program because the "doors are closing tonight".
This is nothing more than a lie to trick you into signing up right away. The faster they can get you to sign up the less chance you have of doing some extra research and finding a review like mine here.
Believe me when I say that you can leave the page and come back tomorrow and it will still be up saying the same thing.
#3 Make $1,000/day
There is no way that you are going to make $1,000/day like they tell you.
And one strange thing that I found that doesn't add up is how the guy speaking in the video tells you that on average past members are making around $1,000/day. But then when you go to the earnings disclaimer on the bottom of the sales page you see this…

They tell you that they don't track the earnings of users… so how could they possibly know the average earnings of user??? It makes no sense and is a lie.. that's how.
Copy My Cashflow – SCAM
When you buy this system you will get the website that you are told you will get. This cookie cutter site will also be given to everyone else that buys into this scam. It is not going to make you any money and you will be lucky to even make back the amount you spent.
I have reviewed scams just like this before. They claim to give you a copy of the sites that are making them all kinds of money and its just not true. Making money online is possible but it takes real time and real work. There is no shortcut that will get you there without doing any work.
Anyways, that is it for my rant on this scam program. I hope I helped you out a bit and convinced you not to buy into this scam, If you have any questions please leave them below in the comment section and I'll get back to you soon 🙂