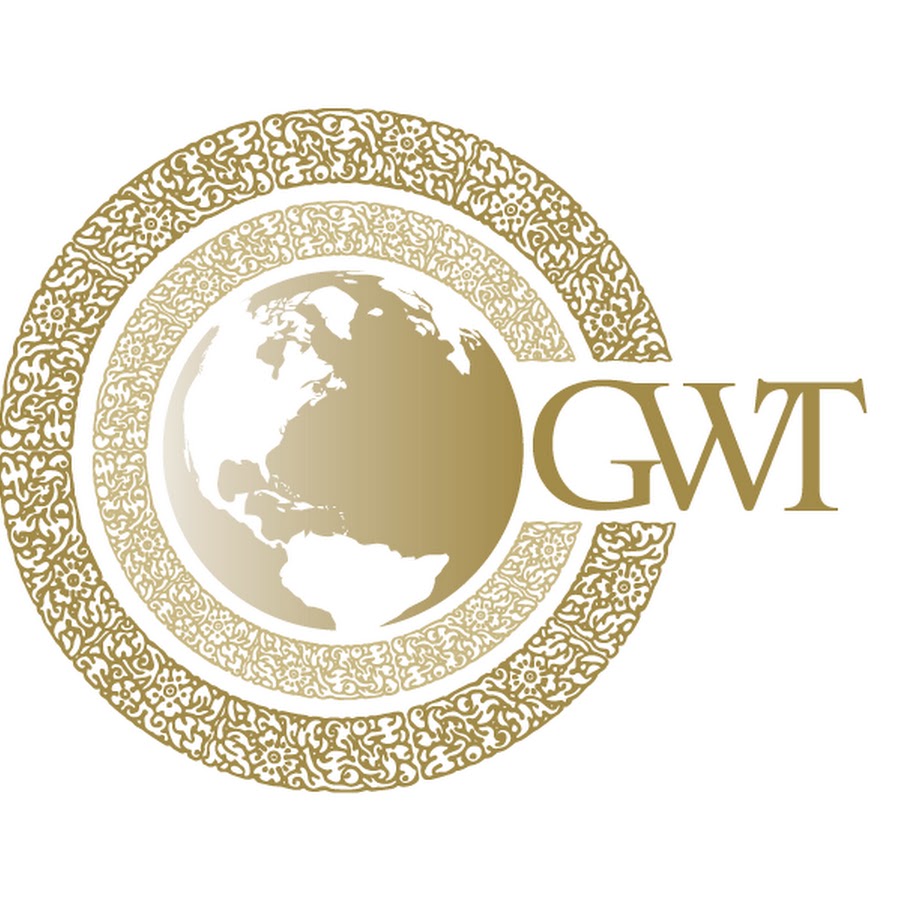 Global Wealth Trade Corporation offers what can potentially be a lucrative business opportunity. But is this really as great as it seems? Or will Global Wealth Trade Corporation scam you in one way or another?… whether it be wasting money or wasting time and effort with little reward.
I decided to write this short review on the business opportunity at hand here because I know there is a lot of confusion surrounding it. I'll be going over a few things that you should know as well as something that people in the business aren't going to tell you.
Global Wealth Trade Corporation Overview
Global Wealth Trade Corporation is a mlm company that sells women's fashion accessories. They have a range of products going from wallets, to belts, to shoes, to earnings and more. But the purpose of this post is not to talk about the products here… its the business opportunity offered.
This business operates under a direct sales business model. This means that they rely on independent consultants to do all the marketing and sales. Anyone can join in as a consultant and make money selling their fashion products. And the mlm side of it makes it possible to also make money by recruiting in other consultants into the business.
Cost To Join
The cheapest you are going to be able to join for is $169. The reason for this is because you have to purchase what they call an "e-mall". These range in price from $169 to $3,599 as you can see below….
The difference between these packages is the amount of money you can make with the compensation plan as well as the amount of e-malls you get. As you can imagine, the more expensive packages give you the opportunity to make more money.
These E-malls are basically your own pre-made ecommerce website that they set you up with so you can start making sales online.
The Compensation Plan
There are two main ways in which you can earn here…. by retail sales and by recruiting others into the business.
Retail Sales:
The amount that you can make here depends on the package that you purchase above. If you purchase the cheapest package, which is Retailer for $169, you will only make 33% per sale. But if you purchase the Diamond package you will make 67% per sale.
These sales will come from your online e-mall.
Recruitment:
They have what they call an Infinity compensation structure. This is a binary structure with a left and right side. There are 2 open positions beneath each person on the structure that need to be filled. When you recruit people into this business they will fill the 2 positions beneath you and then fill other open positions in your downline.
An example of how a binary mlm structure like this works is as follows…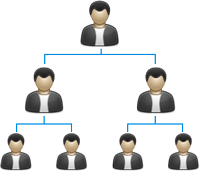 This structure, in Global Wealth Trade's case, can keep going down and down, which is why they call it "Infinity".
The Reality Of Making Money
While you can make good money with retail profits, pretty much any big-time earner here is going to focus on recruitment and building a massive downline. Recruitment is key to earning a lot… you build up your downline and earn money from the efforts of those beneath you.
The compensation plan here places a great deal of focus on recruitment and gives consultants a lot of incentive to go out and recruit, recruit, recruit.
Because of this focus on recruitment, and how you earn from those beneath you, the reality here is that many people will fail in this business, as with just about any mlm. The pyramid-like structure in place here makes it so that you need to be at the top to earn good money, and of course there are always going to be more people at the bottom than at the top, which means that very few will make good money.
I was unable to find an official income disclosure for this business but I have reviewed enough mlm's with compensation plans similar to this to know that this is the reality of it. Pure Haven Essentials & Clever Container are two that I recently reviewed and the reality is the same for them.
Conclusion On Global Wealth Trade Corporation – Scam?
The products that Global Wealth Trade Corporation sells are not scams by any means. The only way you could call this a scam is by how they somewhat mislead potential consultants by making this business opportunity seem better than it is.
While there is a lot of potential to make money here, they fail to mention that it is extremely hard to do so and that most people fail in this line of work.
If you like the products sold here and think you have what it takes to be a recruitment machine then go for it. Just know the reality and difficulty that lies ahead.
Something else that you might want to look into if you are looking for a work-from-home job is how I make money online. I make a living online and I enjoy what I do. Here is the program that got me started and got me to where I currently am, making $5k + per month.
==> My no. 1 recommended program here
Questions, comments, concerns? Leave them below in the comment section and I'll get back to you soon ?