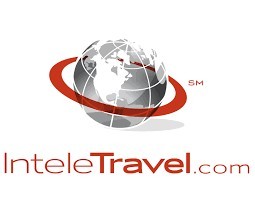 InteleTravel claims to offer the best rates for travel along with a lucrative home-based travel agent business opportunity, but are things really as great as they seem? Would it be worthwhile to get involved with InteleTravel or is this just another scam that you should probably avoid?
In this review I'll be going over what InteleTravel has to offer and will be focusing mostly on the travel agent home-based business opportunity, which seems to get a lot of the attention because it is so heavily marketed. Whether you are looking to book travel through an agent or were looking to become an agent yourself, you're going to want to take the time to read over this review before moving forward.
InteleTravel Review
The company was originally founded in 1992 and claims to be the original home-based travel agency. According to their website they claim to be the first of their kind to offer such an opportunity that anyone can join, regardless of education level, certifications, etc. However, based on my research I found in older travel company called Your Travel Biz, which also provided a home-based travel agent business opportunity, that basically got shut down for being a pyramid scheme. The funny thing is that some people claim InteleTravel is the new and improved Your Travel Biz.
But anyways… The benefits of becoming a travel agent include being able to earn commissions on trips that you book for yourself or other people as well as being able to earn commissions by recruiting in new travel agents.
The Cost to Become a Travel Agent
The cost to become a travel agent is $179.99 plus $39.95 per month (at the time of me writing this), however I have seen other people talking about the initial fee being $199.99 plus the monthly fee. So this may be subject to some change.
With that fee you get access to educational tolls, webinars, conference calls, live events and more. You also get the following so that you can run your home-based travel business effectively…
Free, personalized website
Customizable newsletters
Booking tools
Stationary
Business cards
Email marketing program
If you end up buying into this is a travel agent and within 30 days you are not satisfied, they do offer a money back guarantee. Also, if in the first year you don't earn or save more than you paid in fees within that year, they will refund you the difference. What least this is what they tell you
How Much Will You Make?
The amount you will make depends greatly on what type of travel you are booking for other people. As a travel agent you will start out getting paid 70% of the commissions that are paid out and InteleTravel will keep the other 30%. However, you have the potential to increase your earnings to 80% commissions.
Based on what I have read this equals out to be about 14 to 28% of what the person is purchasing.
In addition to being able to earn commissions from trips that you book through your personal website, you can also learn by referring others to become travel agents. There really is not much information on this at all but based on what I have found you are in a flat $100 for every travel agent you recruit in.
Contrary to what many people are calling this, this is not a MLM business. You only get paid for your own recruits as far as I know. You can't recruit in a massive team and earn commissions from a large pyramid -like structure, which is how MLM's operate. That said… There is a MLM side to this business, which I know makes no sense based on what I just said. But I will go over this shortly.
Are Their Travel Prices Any Good?
Whether you are looking to become a travel agent or you are just reading this because you are approached by a travel agent who wanted to book your trip for you, knowing whether or not InteleTravel's travel prices or any good is important. If you become a travel agent of course you want to be selling good priced travel and if you are just looking to travel of course you want to pay as little as possible.
They claim to have a price match guarantee, where they will match the travel deals found elsewhere, however I do not know how true this actually is because I have read reviews about this place's prices being bad compared to what you can find on your own. If you do some research online you will find other people saying that they found much better deals on popular sites like Expedia, Travelocity, etc.
The MLM Side of It
There is a company called PlanNet Marketing that is partnered with InteleTravel and offers a MLM opportunity to this whole home-based travel agent thing. It as a bit confusing but basically PlanNet Marketing it is a MLM marketing company that has their own little compensation plan based on recruiting in new travel agents.
So InteleTravel is not a MLM themselves, it is the PlanNet Marketing company that they are partnered with that is the MLM part of it all.
When you look around online you will see many people claiming that InteleTravel is a pyramid scheme, a Ponzi scheme, whatever, when in reality is far from that. InteleTravel itself only gives travel agents the ability to earn via commissions from travel sales and from personal travel agent recruits. There are not multiple levels and the compensation plan does not resemble a pyramid scheme in any way.
It is the PlanNet Marketing side of it all that as the whole "pyramid scheme" controversy to the equation. And if you are interested in knowing more about this and what I think about the opportunity that PlanNet Marketing offers, you can read a separate review I wrote about it here.
Is Being a Travel Agent Really Worth It
Everyone promotes this home-based travel agent opportunity is the greatest thing ever, but is it really? Of course the people that are promoting this opportunity or doing so to earn commissions when they recruit you in. Maybe they are just travel agents for InteleTravel or maybe they are travel agents for InteleTravel and work with PlanNet Marketing to participate in the MLM side of it… Either way, they are earning money off of recruiting you in.
Based on what I have found this opportunity is definitely overhyped and not nearly as good as it seems. It is not the incredible money earner that people claim it is and I do not see ever being such.
The reality is that being a travel agent isn't the incredible opportunity that it once was. In the new age of the Internet, with sites like Travelocity, Expedia, etc., most people just hop online and easily book their travel on their own. It is very easy to get on Google and find the best travel deals. There is no need to deal with a travel agent, which is just another hassle that not many people want to deal with.
If you couple the fact that dealing with a travel agent is an extra hassle with the fact that InteleTravel doesn't offer travel prices that are anything special, you can see that this business really doesn't have much room to excel. These types of jobs are dying off for good reason.
Scam or Not?
I definitely do not consider InteleTravel to be a scam. You can get some good travel deals through them (although nothing special) and you can make potentially good money as a travel agent for them, it's just that the whole opportunity is a little bit overhyped in my opinion. But I guess this is just the way marketing works… Every business tries to make their products, services, opportunities seem amazing and better than they really are.
But anyways… I hope you enjoyed this review and found at least somewhat helpful. You can book through an InteleTravel agent if you want to or become one yourself, it is just not something that I am much of a fan of. But of course this is just my opinion.
If you have any questions or comments please leave them below and I'll get back to you as soon as I can 🙂