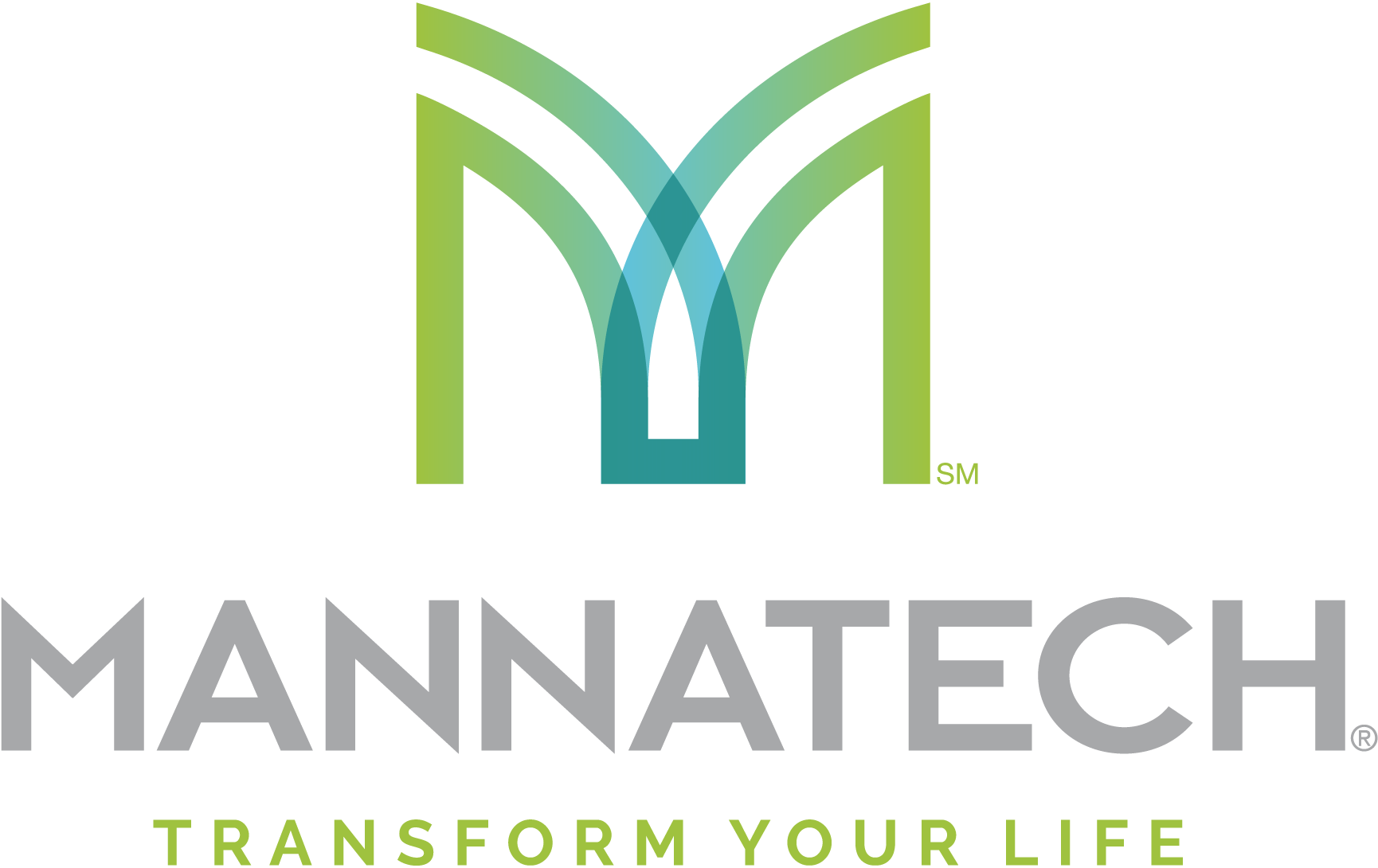 The business opportunity that Mannatech offers is one that has the potential to be very lucrative. But is this too good to be true? What's the catch? Is Mannatech a scam? Or is this possibly that great home-based business opportunity that everyone wants but few are able to find?
There are a lot of people that get into this business without knowing the reality of it. In this short post I'll be going over the business opportunity offered and will be telling you some things that you need to hear… things that people in the business won't tell you. So if you were considering joining I strongly recommend you read this.
Mannatech Overview
Mannatech is a mlm company that sells health and wellness products. They sell everything from fitness supplements, to skincare products, to essential oils. The products all seem to be very high quality and there is nothing I can say bad about them. If you were looking to buy the products then go for it.
But the products aren't what I want to talk about. Its the business opportunity that interests me.
Anyone can join Mannatech's business as an independent distributor. They rely on independent distributors to do all the marketing and sales. And as a distributor you can make money not only by selling products, but also by recruiting other distributors into the business.
Cost of Joining
In order to become an associate, which is what they call their distributors, you will have to pay an annual fee of $49.99.
On top of that you will also have to buy products to sell. They offer product bundles that range in price from $149.99 to $999.99. These are recommended because they give you a variety of products to start out with.
The Comp Plan
There are two main ways that you can make money as an associate. You can earn by selling the products and you can earn by recruitment.
Direct Sales
As an associate you have the ability to purchase Mannatech products at discounted prices. You can then turn around and sell these products at retail price and profit the difference between the two.
Recruitment 
Recruitment is the key to making a lot of money here. This is the only way you advance up the ranks and have the potential to earn a lot.
There are 9 ranks within the compensation plan and they are dependent upon group sales. While it is required that you make personal sales at each rank to stay active, the focus is put on the sum of the sales of your whole group, aka your downline. So in order to increase your group sales an move up the ranks.. it is necessary to recruit more people into the business.
The Reality Here
When it comes to mlm's like this that push distributors to go out and recruit, people are often mislead on the business opportunity because many distributors are recruiting people in just to make money and aren't giving them the full truth of this opportunity.
The reality is that most people fail in mlm's like this. This is how it always is and always will be due to how they are set up. They are set up so that there is a lot of potential to earn money, however because you are earning much of your money from those beneath you… it will always be true that only the top few make the good money.
It is absolutely necessary to recruit and build up your downline to make good money. But there will always be the majority of people at the bottom earning little money compared to those at the top earning good money from those struggling beneath them.
I was able to find an official income disclosure from 2016 which proves this. As you can see below over 86% of all associates made much less than $2,000 for the entire year.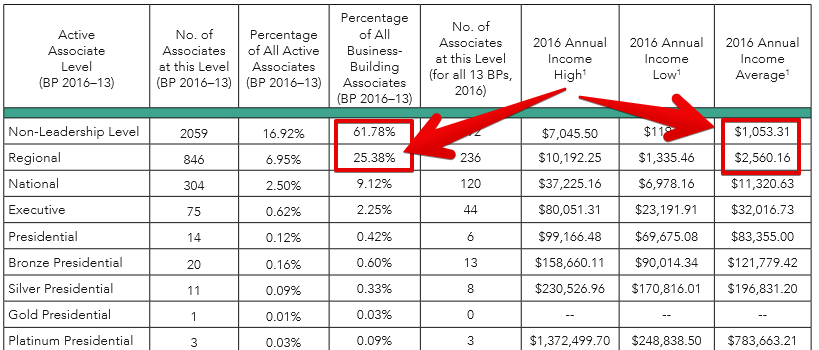 I just reviewed 2 similar mlm's the other day, Le Vel and LifeVantage, and the reality is the same for them. Only the top few make good money.
Conclusion On Mannatech – Scam?
Mannatech is definitely not a scam. They sell legitimate products and do have a legitimate business opportunity. My only problem is that I wish they would make it more public that this is not an easy business to make money in. People get into this business with big dreams of making it rich but come to the reality that it isn't going to happen after wasting both time and money.
But if you like the products and think you can make it in this recruitment style business then go for it. Some people make very good money. Just know what you are getting yourself into… that's all.
Questions, comments, concerns? Leave them below in the comment section and I'll get back to you soon ?