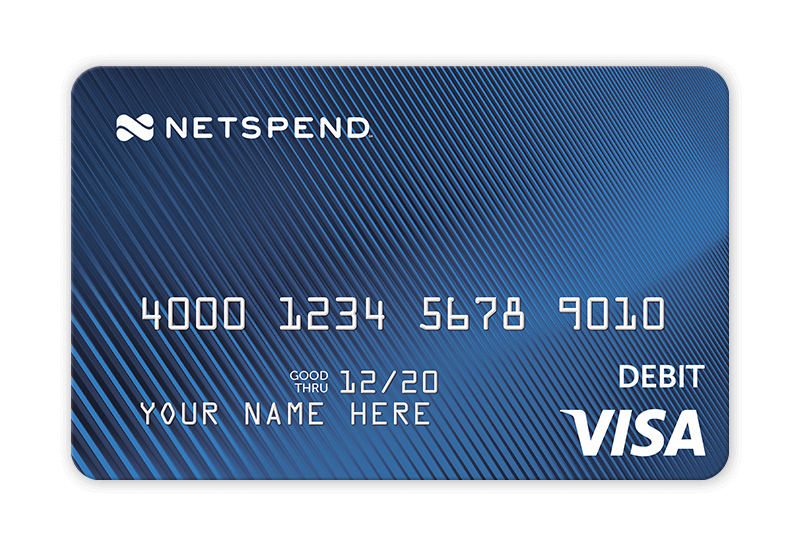 NetSpend has a referral program that seems to have the potential to be fairly lucrative. But does it really live up to the hype? Or is NetSpend Referral Program a scam that is just going to be nothing more than a waste of your time?
I know there area a lot of people interested in making money online with this program so I decided to write this review on it. I'll be going over what it is and how it works as well as a few other things you need to know.
NetSpend Overview
NetSpend is a company that sells pre-paid debit cards. They are an independent sales organization of MetaBank, which is a member of the FDIC.
They have a referral program where you can earn $20 if you and your referral fund the card with at least $40. And yes, this program is legitimate and you really can make money like this. It may seem like a scam but NetSpend makes a good bit of money charging fees on these pre-paid cards so it is worth it for them to pay you $20 for a referral.
How The Referral Program Works
In order to be able to make money by referring others to NetSpend you will first have to become a member yourself. There are 2 plans that you can choose from here… 1) The pay-as-you-go plan or 2) The monthly plan.
To become a member and get your prepaid card you don't need a credit check or anything of this nature. Anyone can get one of these cards and that is one of the good things about NetSpend.
After singing up, going through that process, and now having your own NetSpend prepaid card you are now eligible to get a free $20 put on your card. In order to get this $20 bonus you will need to deposit $40 minimum onto the card.
Once you have your card and are a member you will also have access to the referral program, which is the point of this review. Basically the referral program works just like how it works when you sign up. You will go out and refer people to sign up for a NetSpend prepaid card with the incentive of getting $20 free, just as you did.
1) You get people to sign up. 2) They deposit $40 or more because of course they are going to want the $20 bonus. 3) They get the $20 bonus and you also get a $20 bonus for referring them.
As a member you will have your own unique referral code that you will be able to use to get people to sign up. This will give you credit for referrals.
The Cost of NetSpend
NetSpend offers a very lucrative referral program as you can see. This place is good for people that are looking to make money as an affiliate but not so much for the Average Joe that is just looking for a pre-paid card.
Everything comes with a cost and unfortunately the cost of being able to provide such high referral bonuses is high fees. Using these pre-paid cards comes with a fairly high amount of fees when comparing it to other prepaid cards on the market.
Some of the fees that you will encounter include…
$2.50 fee on ATM withdrawals
$5.95 inactivity fee
$9.95/mo for monthly plan
$1 fee for signature purchase transaction & $2 fee for PIN purchase transaction with pay-as-you-go plan
Scam or Not?
The NetSpend Referral Program is not a scam. You really can make money like they tell you that you can. Its actually a pretty decent way to make money and I know there are some people out there making a good bit.
But if order to actually make good money here you are going to need to be able to refer mass amounts of people to sign up. Most people don't have the means to do this. You are going to need a website that gets good traffic, a social media account with a lot of followers or something like that. If you don't have any of these then its going to be a challenge for you to refer lots of people.
And its not like they give you any training or tools  that will help you do this. When you refer people you are on your own out there.
Conclusion on NetSpend & Their Referral Program
NetSpend is a legit company that can be trusted and their referral program is legit. Their prepaid debit cards are decent due to the fact that they are very easy to get but the downside is the fees that come with them. They aren't the best choice for people that are just looking for a prepaid card.
The referral program is the better side of this all in my opinion. You can make decent money with it but this is also what leads to the problem. They pay more for referrals so this means they have to charge more in fees. They have to make a profit somehow right?
Anyway… if you are thinking about becoming a member and referring others to make money then go for it. But for the average Joe its going to be a heck of a challenge with no means to make mass referrals online.
Something else you may be interested in if you are just looking to make money online then I would suggest taking a look at this program. I started out making money online in 2015 with this program and make a living now… all thanks to what I learned here.
==> My No. 1 Recommended Program Here
Questions, comments, or concerns? Just leave them below and I'll get back to you ?