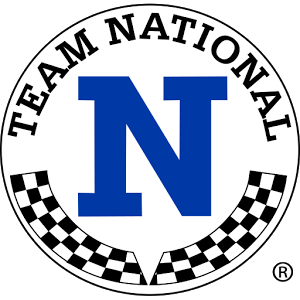 The business opportunity that Team National offers has the potential to be lucrative. But is this a business you should get into… even with the recruitment nature of it all? Or is Team National a pyramid scheme type scam that you need to stay far far away from?
I know there is a fair amount of controversy surrounding this business so I finally decided to sit down and write this review on it. If you are currently looking into joining this company as an "Independent Marketing Director" or you are looking into it for someone else then I highly suggest you read this. There are some things that everyone needs to know but many don't.
Team National Overview
Team National is a membership savings company in the direct sales industry. People can save money in all kinds of ways with them and from what I read and have heard this membership savings service is pretty darn good. But this isn't the reason I'm writing this.
In this post I'll be going over the business opportunity that Team National offers and going over the resemblances of a pyramid scheme.
How People Make Money In This Business
As a direct sales company, Team National has Independent Marketing Directors, or IMD's, do all the selling and marketing. Anyone can join in on this business, become a IMD and make money here.
The compensation plan here can be broken down into 2 categories… personal sales and recruitment.
Your personal sales are the sales that you personally make to customers. You will earn 1 point for selling standard membership and 3 points for premium membership. (Don't worry I'll show you how this point system works in a second)
Then there is recruitment. When it comes to mlm's, recruitment is a big deal. If you want to make good money then you are going to want to continuously recruit in new IMD's and build up your downline. You will be able to make money from the sales that your recruits make, their recruits and so on.
How This All Works
Team National has a binary compensation plan. There are 2 positions beneath each person and when you recruit people in they fill your 2 positions and then fill other openings below those people.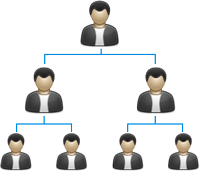 When you reach 10 points on your left and right side, you earn $1,500. And remember, for the Standard Membership you will earn 1 point, while with the Premium membership you will earn 3 points. It doesn't matter who sells these memberships. It could be you or it could be someone on your team.
Another important thing to note is that this compensation plan has unlimited depth. This means that as you and others recruit people in they will keep filling the binary structure going down more and more, never ending.
Pyramid Scheme or Not?
For this to be considered a pyramid scheme it would have to be overly reliant on recruitment of new members for revenue rather than sales to the general public. And quite simply put.. this not a pyramid scheme at all and I'll tell you why.
The reason is because to become an IMD you don't have to purchase a membership, you don't have to purchase business materials, or anything. You are not forced to spend money to become an IMD as many other mlm's force people to do.
So if Team National makes money from IMD's then it is because they purchase a savings membership at their own will.
This means that all of Team National's revenues are coming from product sales to people that actually want to buy their product. So I really don't see how you can possibly call this a pyramid scheme. I understand that the compensation plan focuses on recruitment very much but this doesn't mean its a pyramid scheme.
The Problem Here
Although this isn't a pyramid scheme it still isn't something you should go out and join right away. The reality here is that with a pyramid-like recruitment-focused mlm like this very few people actually make good money. In order to make good money you need to recruit a lot and build up a big downline.
Only the top few make the good money while those at the bottom lose out because much of their potential earnings go to pay those above them. This is how it is to some extent for every mlm out there. I just reviewed Ariix & Oriflame recently and I can say the same for them.
I found an official income disclosure from Team National from 2016 that proves this here… As you can see 93.5% of people made less than $500 for the entire year of 2016.
Conclusion on Team National – Scam?
Team National is not a scam. The membership savings product that they provide is a good one and is legit in every way. As for the business opportunity, this is legit too. There is a lot of potential for people to make a lot of money here. But the reality is that there isn't room for everyone to make good money. The harsh reality is that very few people will succeed in this business and that is just the way it is and always will be.
So if you are thinking about joining just know the reality here and don't get sucked in by the fairy-tale stories that people in the company may give you about how awesome it is.
Something else that you might want to look into if you are looking for a work-from-home job is how I make money online. I make a living online and I enjoy what I do. Here is the program that got me started and got me to where I currently am, making $5k + per month.
==> My no. 1 recommended program here
Questions, comments, concerns? Leave them below in the comment section and I'll get back to you soon ?