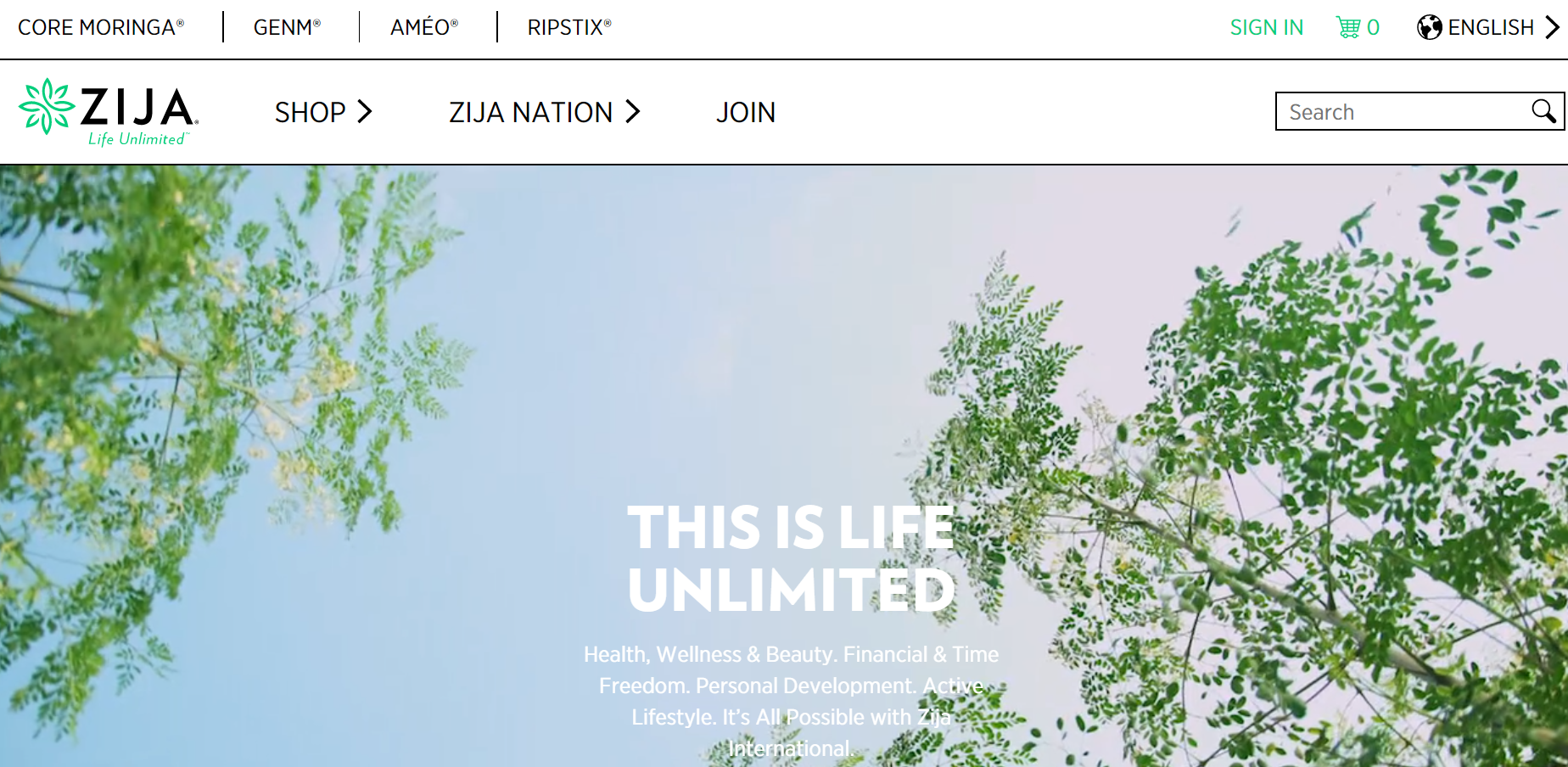 So I'm guessing that you were possibly approached by a member of Zija International and asked to join in. Or maybe it is someone that you know that was asked to join in the business. Things seemed a little bit suspicious to you because maybe the person was being a little too pushy or whatnot, and now you are wondering is Zija International a pyramid scheme where people make their money just recruiting others into the business beneath them… Is it?
In this review I will be answering exactly this. And by the way I am in no way affiliated with this company so I'm not going to be trying to make the business opportunity sound better than it really is. There is a serious downside to joining this business and I will be focusing largely on this issue, which anyone trying to recruit others into the business will not sell them.
Zija International Review
Zija International is a MLM company that sells natural health products. I'm not here to review the products, but I will say that I actually like them. Moringa is in ingredient in many of their products and I am actually a big fan of this "superfood" and take moringa supplements regularly. I am also a fan of essential oils and many other of the natural health products that they sell.
However… The business opportunity seems to be what many are worried about and are suspicious that it is possibly a pyramid scheme. Why does this question even come up? Well because as I mentioned above, Zija International is a MLM, or multilevel marketing, company where distributors can recruit in other people to join the business and earn commissions from their efforts.
A lot of their business model is based on recruitment, which doesn't necessarily mean it's a pyramid scheme, but it should raise an eyebrow and deserves a little extra research and looking into.
The Compensation Plan.. How You Make Money
In their compensation plan there are eight different ways that you can make money as a distributor, however I will just be going over some of the main ways to do so which show you what it's all about.
The first way that you can make money as a distributor is through retail sales.
Retail Sales
There are two ways you can make money from retail sales. One, you can purchase Zija International products yourself at a discount and sell them directly to customers at the retail price, which means you will profit the difference. Or, you can refer customers to the Zija website and earn the same profit from the difference between the discounted distributor price and the retail price.
Team Commissions
The "backbone" of the compensation plan are the team commissions. Team commissions are all about recruiting in other distributors beneath you and building up your downline.
These team commissions are paid out through a binary structure, where you have a left leg and a right leg. How it works is you will get paid commissions based on the sales by those made in your "lesser leg" which is the leg with the lesser amount of sales volume. In the little diagram below is an example of how you could earn $50 in commissions from the sales of your lesser leg, assuming that you are what they call "active 150" and will earn 10% commissions.…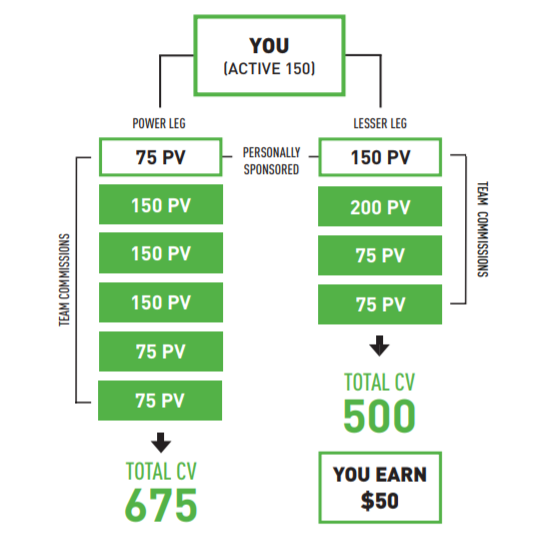 And then there are six other ways you can earn which include: leadership check match pool, diamond leadership pools, one time bonuses, multiple business centers, special incentives, and team Benz car bonus. All of these other six ways to earn are based on recruitment as well. They are all about building up a team of distributors beneath you.
There are also many ranks within the compensation plan including builder ranks, leadership ranks, senior leadership ranks, diamond executive ranks, and the senior diamond executive ranks. The rank that you are at makes a big difference in how much you will be able to learn. The higher the rank the more earning potential. And moving up the rank is all about building up your team. I don't know if you can read it, but in the table below you can see that the qualifications for each rank require a certain minimum number of RV be met, which stands for Rank Volume and is the commissionable volume that gets passed up to you from your downline. Other requirements for moving up the ranks include having a certain number of people or groups of people in your downline.
Pyramid Scheme?
What separates a legitimate MLM business from a pyramid scheme is the amount of focus that they put on recruitment.
If you are looking for legitimate opportunities you want to look for companies that reward distributors for selling products on their own. Of course Zija International does do this, but do they put enough focus on this? When and MLM opportunity begins to focus too much on recruitment and not much of their revenues are coming from product sales to the general public then they start to cross the line and become a pyramid scheme. This is why you see more and more MLM businesses lately requiring distributors to make 50% or more of their money from retail sales to the general public.
Whether Zija International is a pyramid scheme or not is something that the FTC can determine. In my opinion it is definitely on the "Shady" side of things. Not only can distributors make money in the form of commissions from the products that they are recruits make, but they are also able to earn commissions from the products that they are recruits purchase for their first orders, through what they call "fast start orders".
The Problem With MLM's Like This
MLM opportunities like this often advertise themselves as the key to financial and time freedom. But they leave out the big downside to everything and this is what I'm going to be going over here.
The downside is that, although they have tons of potential to earn massive amounts of profit from building downlines of distributors, they also make it much more difficult for the majority of distributors involved.
If you think about it all makes sense and this is the reason MLM's have such high turnover rates.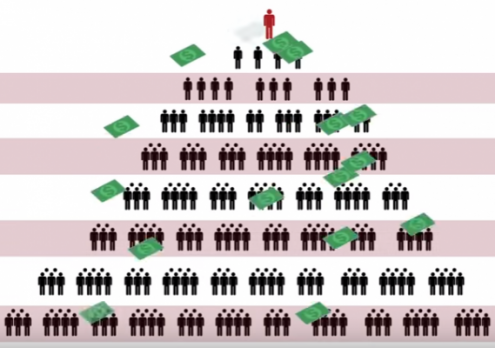 In MLM's there is a pyramid-like compensation structure where the money that is made by those at the bottom gets sucked away from them and paid to those above them in the form of commissions. So those high up on the pyramid with a good-sized downline benefit from this structure but those near or on the bottom find it more difficult. And if you look at a pyramid structure you can see that there are always going to be way more people near or on the bottom of the compensation plan than at the top, which means the overwhelming majority of distributors will find it more difficult while the few will reap most of the rewards.
This is how it is for all mlm's, Rodan and Fields, Hempworx, Youngevity, you name it. This is always true at least to some extent, but it depends on how deep their structures go among other factors.
Conclusion on Zija International – Good Opportunity or Not?
Whether this is a good opportunity or not for you really depends on you. You have probably seen video presentations from distributors trying to recruit others into their team and making the opportunity sound really awesome. People like this probably do make a heck of a lot of money like they claim to but not everyone can expect to have such success.
It takes a rare type of person to really be successful with MLM businesses like this. You have to be a very good communicator, have that salesperson type of personality, be self-motivated because you will be working as your own boss, and so on. Personally I would be no good with an opportunity like this because there's no way I'd be able to recruit a bunch of other people in, which is absolutely necessary if you want to take full advantage of the compensation plan.
But anyway, in closing: Zija International has some pretty nice products that I really like but their business opportunity is something that I'm going to take a pass on. Is it a pyramid scheme? Probably not because I have seen and looked into many different MLM's like this that focus on recruitment just as much as this one.
Before you go you might also want to take a look at how I make a living working online since you are looking for a work from home opportunity where you can be your own boss. You can read my guide here where I go over what exactly I do, how it all works, and what I considered the best way for beginners to get started.
If you have any questions, comments, or concerns please leave them below and I'll get back to you as soon as I can 🙂