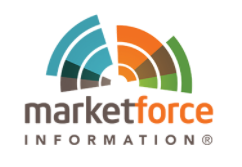 Hi and welcome to my Market Force Mystery Shopper review.
If you are thinking about becoming a mystery shopper for Market Force then you are in the right place. In this review I'll be going over some of the more important things you should know about the job such as the requirements, what its like, how much you will make, complaints, and more. And if you are wondering if this place is a scam I can assure you that they are not. It is a legit mystery shopping service provider and they are very  credible.
Market Force Mystery Shopper Review
MarketForce is a rather large mystery shopping provider. They contract over 400,000 mystery shoppers all over the world, providing companies with the ability to assess their stores, restaurants, call centers, websites, etc from the eyes of a customer. The purpose of this service is to help companies improve the customer experience.
Companies pay them to hire mystery shoppers like you. Basically what you will be doing is going undercover as a shopper, completing a list of required tasks, reviewing your experience, and getting paid for it. It can be a nice and fun job where you get paid to shop and eat at restaurants…. and who wouldn't like that?
Related Review: Maritz Mystery Shopping
Requirements
Before you even try to get the job of course you first want to see if you even meet the requirements. Luckily there aren't really much in the way of requirements. Basically what happens when you sign up is you enter your name, email address, password, and then you are asked a series of questions that either qualify or disqualify you from being able to join.
the questions include are you 18 or older, have you ever been convicted of a felony, misdemeanor?, etc. You aren't going to need any special skills, certificates, degrees, or anything like that.
What The Job Is Like
Most jobs that you will find are at retail stores or restaurants… or at least that is what I see from my experience.
What you will be doing is posing as a customer, doing something that an ordinary customer would do, and assessing your experience. So you might be asking an employee a certain question and seeing how they help you; you might be required to use some new app to pay at the register, or you might just be seeing how things are organized in a store.
Really the possibilities of what you will be required to do are endless because every shop has its own set of requirements. However, I will say that its nothing complicated. The tasks assigned are all ordinary customer things, or things that customers would do, so its nothing difficult.
Many of the job assignments will require you to purchase an item or buy food at a restaurant, which you will be reimbursed for. This is another perk of the job.
After completing the mystery shop you will then have to complete a written assessment of your experience. This is the part that no one likes.
Finding Jobs
One of the good things about being a mystery shopper for Market Force is that you work when you want to. When you login to the dashboard of their website you will be able to view all the available jobs in your area. You are able to accept and decline as you wish.
And one thing that is important to know is that there are different levels, or ranks, of mystery shoppers and the higher rank you are the easier it will be to get jobs.
When you first join you are a level 1. It is easy to get to level 2 and this just requires entering some more personal details about yourself. There are 5 levels total and the higher level you are the more likely you are to get jobs because you are more trusted and have more credibility as well as experience.
The Pay
The pay will vary a bit and depends on the client. It depends on the company you are actually doing the mystery shop for. When you go to view a job listing the amount that they pay will be listed there.
Some jobs will pay $8 for something that only takes 10 minutes of time once you are on site, some jobs will pay $10 for a job that will take 30 minutes, some will pay $15. The point here is that you never really know. However, once you factor in the time it takes to go to the job along with the time it takes afterwards to complete your written assessment, you really aren't making all that much.
But its still a nice, fun, and easy job that you can do whenever you want which is nice.
Complaints
As with any job, no matter how good it is, there are always complaints. Some of the more common complaints that I have come across include…
Reimbursement
Some shoppers claim the reimbursement they get for purchasing things sometimes is not enough. This seems to be more of the case when their assignment is to eat at a restaurant.
Lack of Jobs
This depends on the area that you live, but usually you can't expect all that many jobs. This is one of the reasons I consider this to be an extra income opportunity, but its definitely not something you can count on for a steady income by any means.
Far Drives
This also depends on your area. Don't be surprised if it takes you a half hour just to get to the shop you are assigned. This can be a pain but at least it is your choice of whether or not you want to accept a shop job.
Conclusion on Market Force Mystery Shopping – Worth Your Time?
Being a Market Force Mystery Shopper can be a good job but whether or not it is right for you depends on your situation. If you are looking for extra income and have the time to do this then you might want to try it out. But like I said, this isn't something that I would recommend trying to rely on for money.
Since you are looking for a way to make money on your own schedule you might also be interested in how I make a living working online. I work for myself online and enjoy what I do. You can learn more about what I do by reading this post I wrote.
==> How I make a living online here
Questions, comments? Leave the below and I'll get back to you soon 🙂