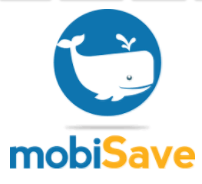 The MobiSave app is one of many out there that you can use to earn cashback on purchases that you make. Its a pretty cool concept and is basically free money…. but the question is whether or not its worth your time? Is MobiSave any good? Is the money you can make worth the time spent? Are there better options out there?
In this MobiSave app review I'll be answering all of these questions. I'll also be going over how the app works and how much money you can make with it.
MobiSave App Review
If you don't already know, I'm a big fan of cashback programs. I mean why not make a bit of extra money back on the purchases you are going to make regardless right?
MobiSave allows you to do exactly this. This place gets paid for promoting the buying of products and passes along some of that money to you. They get paid by brands to promote products and pay you a small amount of this money.
If you are familiar with the Ibotta app, which is one of my favorites by the way, then you probably already know how this process works. But if not I'll go over it. It is simple to get your cashback.
How It All Works
Ok, so on the app you will be able to skim through products that you are able to get cashback on. You can browse through these by category, search for specific things, or just look at everything that is offered.
Once you find something that you want to buy you then go to the store and buy it as usual. Some products require a code, so you will have to make sure that there is a certain code on them before buying in order to get credit.
Then you upload a picture of your receipt through the app. The app has its own camera feature which makes this very simple and convenient. After doing this you don't have to do anything else. Once the purchase is verified you will be credited with the specified amount of cashback.
How You Get Paid
Payments are made though Paypal. This is nice because its plain old cash that you can then use to buy anything you want to. Its better than gift cards in my opinion, which are commonly the form of payment with cashback programs like this.
And if you don't have a PayPal account don't worry. They are free to set up and it doesn't take long at all.
Another nice thing about cashing out is that they do not have a minimum cash out amount at the time. Many places like this will require you to have $10 or $20 in your account before you can get it out. But not here!
What Items Can You Get Cashback On?
MobiSave mostly offers cashback on items that you can get at a grocery store. These usually include food items but you will also be able to save on some personal care and household items as well.
There will be some cashback offers where you can buy a product and it doesn't matter the brand, however, most offers will require you to purchase a specific brand-name. This is common with all of the many cashback programs I have reviewed.
Complaints on MobiSave
Well of course there is always the complaint of not making much money. Its nice to be able to make money doing what you are going to do regardless, which is shopping… but don't expect to make much in the way of cashback.
Another complaint is that they just don't offer all that many deals. MobiSave is a rather new app and they aren't as big as the others out there. This means they don't have as many offers which means not as many ways to get cashback. This is a complaint that will mostly likely go away as they grow and add more and more to what they bring to users.
One of the biggest complaints is finding the right product. MobiSave requires some products to have a code on it as I mentioned above. This is a special code, that from what I understand, MobiSave has the stores put on for them that allows app users to find the right products. However, you might be able to find the same product but the code isn't on it, which means its no good.
Conclusion on MobiSave – Should You Get the App?
Well first off.. MobiSave is definitely not a scam. I just want to say this because I know there are always people suspicious of apps like this. They provide a legitimate service and you really can make cashback on purchases with the app.
That said… I don't think this would be my top recommendation at this point. The Ibotta app just has more offers available and will be able to benefit people more. They also don't have the ridiculous code requirement thing that MobiSave has. But I'm not saying that MobiSave isn't good…. they are.
Questions or comments? Leave them below in the comment section and I'll get back to you soon ?