Pocket Money GPT claims to provide easy and quick ways to make some money online. What is Pocket Money GPT exactly and how do you make money? And on top of this is this site even legitimate or should you worry about it being a scam?
I'll be answering all of these questions in this review. I'll be going over what this place is, how it works, how much you can make and more.
Pocket Money GPT Review
Pocket Money GPT is a site where you can earn by doing a variety of things including taking surveys, completing offers and clicking on ads. the "GPT" part of their name stands for "get paid to" because you get paid to do these things. What this place provides is similar to some of the more popular places out there like Swagbucks.
By completing the simple short tasks that are provided you can earn money & points, which can then be cashed out with Paypal or for gift cards. The name "pocket money" is pretty accurate because you won't be making much. Its a nice way for some people to earn a bit of pocket change but for others its going to be a waste of time.
Ways to Earn
Surveys
At Pocket Money GPT you can get paid to take surveys. These are generally short surveys that will last anywhere from 5-20 minutes and the pay varies a good bit. From what I've seen you can expect to earn anywhere from 20-220 coins for each survey that you take. These surveys will be on a variety of different things so you never really know what to expect.
Many of the surveys are provided by Zen Surveys, Speak Up Surveys, Sampilicious, Peanut Labs and a bunch of other common names. Some of the places that are partnered with Pocket Money GPT are survey sites themselves, for example you can go right to Zen Surveys actual site and take surveys there, and others are market research companies that commonly provide surveys on sites like this, an example of this would be Peanut Labs which provides surveys for Swagbucks, Survey Club and others.
Offers
Pocket Money GPT is partnered with a bunch of different offer providers including AdGate, OfferToro, TrialPay, and CPA Lead along with a bunch of others. These offer providers will give you chances to earn points on a variety of things including signing up for free trials, signing up for newsletters, joining a membership site, and some other things.
Because the types of offers vary so greatly the pay also varies a lot. You will find some offers that only pay maybe 20 coins or so but you will find others that pay a couple of thousand coins.
PTC (Paid to Click)
They also have PTC offers where you can earn a bit of money just by clicking on adds. I'm not sure if it was just me but there was barely any PTC ads available for me to click.
With PTC ads like this you click on them and then have to remain on the site for a certain amount of time to get credit for your click. This usually is around. 0.05 points or so.
Referrals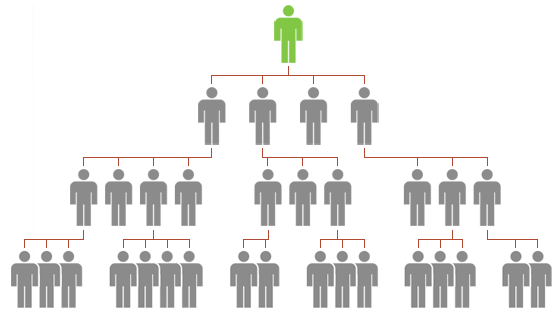 They have a 3 tier referral program which means that you can earn from people that you refer to join, people that they refer to join, and people that they refer to join. You will earn 10% commissions of what your direct referrals earn throughout their lifetime, 3% commissions from the people that those people refer in, and 2% from the people that they refer in.
Pocket Money GPT also has paid memberships that you can purchase that allow you to earn more off of your referrals. This is something that I would recommend at all, because I don't see how it would be worth it, but I'm letting you know that it is an option.
Getting Paid
You can cash out your earnings with PayPal when you have as little as $1 in your account. This is really nice because you don't have to wait long to be able to get your money. Many other sites like this require you to have a minimum $10 or so before being able to do this.
You can also redeem your points for gift cards. The only gift cards available to me are Walmart and Amazon. They cost 100 points for $1. So for example if you were to redeem 500 points here you would get a $5 gift card.
If you consider the amount of points you are being rewarded for taking surveys, completing offers, etc, you will find that you really are not making much, which is the reality with all GPT sites like this. For example, I said most surveys seem to pay 20-220 points. This converts into $0.20 – $2.20, which is right around what you can expect to make with any normal paid survey site these days.
Conclusion on PocketMoneyGPT – Worth Your Time?
Whether this place is worth your time or not is entirely up to you. You can make real money here by doing simple and short things, but the money you make is minimal. If you are looking to make a few extra bucks on your lunch break or something like that then this might be something worth considering, but even then I would say that Swagbucks, which I mentioned above, is the better choice of the 2.
However, with any GPT site like this the money is going to be extremely low. Personally I'm going to avoid this site because of this.
If you want to make money online in your spare time I would recommend this program instead. I've been a member since 2015 and make a heck of a lot more than I ever could on any GPT site.
If you have any questions or comments just leave them below in the comment section and I'll get back to you soon 🙂