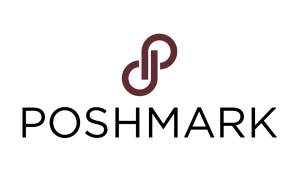 If you are looking to make some money off of clothing and other fashion items that you have laying around then Poshmark is on of your choices. But is it the right choice? Or is Poshmark a scam that is going to be a waste of your precious time?
I looked into Poshmark recently for the extra money potential that it has and decided to write this little review on it. Overall this place is not a scam although there are scams that you might run into as a seller. There are also several other important things you need to know about before you decide to start selling your old clothing on this platform or not.
Poshmark Overview
I'm guessing you already know what Poshmark is and what its all about. But in case you don't, here is an overview for you…
Poshmark is basically the eBay of the fashion world. Anyone can get the app and easily post fashion items for sale that they have. Its an easy process that no one should have any problems with really.
Some people make really good money doing this but most people use the Poshmark app just to make a little extra money here and there when they have clothes they no longer need.
The Process Of Selling
As I said, its simple. After you download the Poshmark app you will create an account.
Next you will click on "sell" and you will be able to take pictures of the item you want to sell or upload pictures. You will then describe the item, put a few details about it in there, set a price and wallah! You're done and your item is up for sale.
When your item sells the money will go into your Poshmark account which you can then withdrawal. You can choose to have it directly deposited into your bank account of you can have them actually send you a check in the mail.
Simple Enough…. Right?
The process is simple but actually selling your clothing isn't all that simple. You are going to be up against all sorts of other people selling similar items more than likely and this is a challenge.
For this reason it is very important to have good quality product images and to write a killer description.
On top of that Poshmark is a very social marketplace and you need to take advantage of this. On Poshmark you can follow people, share, like, comment…. the whole works. You need to be social and get a following. The people that make good money on this platform are either people who have one of fashion items with no competition from other sellers, or they have big social followings.
Beware of The Scams!
Although Poshmark is not a scam, there are scams that you might come across as a seller on Poshmark. There is not much at all that they can do to stop them. You just have to be smart and know what to avoid.
Once scam that I am aware of is the classic "cashier's check scam". This is a popular one on places like Craigslist as well.
How it works is a buyer will contact you and ask you for the lowest price you will take for your item. They will then tell you that they can pay via cashier's check. To make a long story short… the check will be fake and you won't get any money.
Most people don't fall for these scams but some do. As a word of advice: if someone tries to take the transaction off the platform don't go through with it. There is no reason that someone should have to send you a check. They can pay through the Poshmark platform safely like everyone else.
Conclusion On Poshmark
Poshmark itself is not a scam. You may come across a scam or two but this place is legit.
You can actually make money on this app and its not difficult to do by any means. Its just that I wouldn't expect to make much especially if you are just starting out.
There are people that make thousands per month selling on this app but they have networks in place where they are constantly getting more clothing to sell. They also have probably been doing it for years and years.
Its also important to note that Poshmark does take a rather "hefty" commission on your sales. For sales less than $15 they will take out $2.95, and for sales more than that they will take out 20%. Tradesy is an alternative to Poshmark that doesn't take out as much commission but they have other downsides.
Another thing worth considering is just sending your clothes into an online thrift store like Thredup. But you will barely make a thing doing this. It will just be much easier.
Anyway… that is it for this short review. I hope you enjoyed it and gained some insight on this matter. Please leave any questions below in the comment section and I'll get back to you soon 🙂