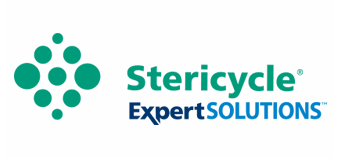 Welcome to my Stericycle mystery shopper review!
If you are thinking about possibly becoming a mystery shopper for Stericycle then you are definitely going to want to read this first. In this review I'll be going over a few important things that you should know before you go ahead and apply to become a mystery shopper. This opportunity is not for everyone and I hope I can help you better determine if this is for you.
Stericycle Mystery Shopper Review
Stericycle is a reputable company that has been around for years. They provide a mystery shopping service to companies who are looking to evaluate whether or not they meet the standards they should be meeting.
Basically what you will be doing as a mystery shopper is going into stores and acting as a normal customer. There will be easy tasks that you have to complete and after it is all said and done you will review your experience. This is important for companies because it helps them see how they are doing through the eyes of a customer.
The nice thing about working as a mystery shopper is that you can pick and choose when you want to work.
Related Mystery Shopping Companies: Market Force, Maritz
What Its Like
Mystery shopping jobs will vary a lot. It all depends on the client that you will be shopping for. You might required to ask a customer service related question inside a retail store and see how they handle it, you might be required to take pictures inside a gas station store, you might have to order food at a restaurant and see how they respond to a certain request…. the possibilities are endless.
One thing I can say for sure though is that the job is easy. Any task you are required to do will be something that a normal customer would do, so its nothing complicated by any means.
The part that no one likes is the report writing that comes after you have completed the mystery shopping. You will have to review your experience and answer questions.
How Much Can You Make?
This will also depend very much on the job.  You might get some jobs that take only 10 minutes to complete once you are in the store and they pay $15, whereas you might get some jobs that take 3x as long and pay the same amount. Of course a lot of this depends on you and how fast you can do the job.
The report writing is what gets people. This will take as long as the job took to complete as a rule of thumb.
Another thing worth mentioning is that the amount of opportunity you have depends on your location. If you live in a rural area there probably won't be many jobs offered to you. But if you live in a city you might be able to do multiple shops per day. It depends, but generally I would say this is best treated as a supplemental income opportunity and should not be too heavily relied on.
Complaints
Reimbursement Problems
Many shops will require you to purchase items or food, which you will get reimbursed for. However, its not like you can just go buy anything, They only reimburse you a certain amount and some shoppers claim that sometimes this amount falls short.
Drives Too Far
This depends on your location but some shoppers may have to drive far distances of 30 minutes and more just do do their assignment.
Lack of Opportunity
This also depends a lot on where you live. As I said earlier, some places, like rural areas, just won't have many jobs available, whereas if you live in a busy city there will probably be more.
Conclusion on Stericycle Mystery Shopping Jobs – Worth Your Time?
Stericycle is a good company and there are a lot of mystery shoppers out there that really like working for them, however, this isn't a great opportunity for everyone. It really depends on what you are looking for. This is best for people who have some extra time on their hands and are looking for a fun way to make supplemental income. But the jobs here are not something that I would recommend you try to rely on for income. Its not like you are going to be able to have a set schedule or anything like that so its best looked at as just a way to supplement your income.
Something else that you might be interested in that I would suggest taking a look at is this program. I make a living online with it and what is nice about it is that I can work whenever I want.
==> Program I'm talking about here
Questions or comments? Leave them below in the comment section and I'll get back to you soon ?