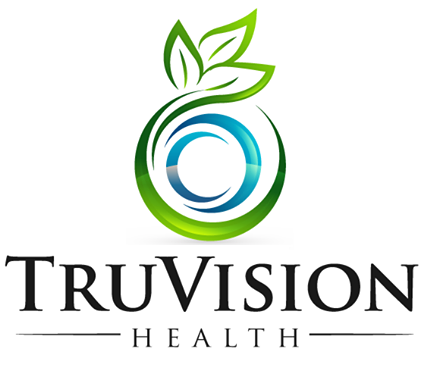 There are TruVision Health associates that make a lot of money with the business opportunity that TruVision offers. But just because some people do doesn't mean that you will. But should you give this biz opp a try? Is this the home-based business opportunity that you have been waiting for? Or is TruVision Health a scam that is just going to lead you on and on with hopes of making money but ultimately going to be a waste of time?
I know there are a fair number of people out there looking into this place and wondering if they should pursue the opportunity of not. This is why I decided to get to work and write my review of it. I'll be going over how the job works, how you make money, the negative side of it and more.
TruVision Health Overview
TruVision Health sells all sorts of products ranging from multi-vitamins, to first aid balm, to essential oils and much much more. From what I have read about online the products are good quality and there doesn't seem to be any problems there. However, I will say that I have not personally tired any of their products.
But anyway… the purpose of this review is the business opportunity at hand. TruVision Health is a direct sales business and this means anyone can become an associate for the company and earn money working for them on their own time and schedule.
There is the potential to make a lot of money with this company due to its mlm structure but this comes with a price which I'll be going over.
Making Money with TruVision Health
As an associate you are going to be able to make money in a bunch of ways with their compensation plan. However, all of the ways that you can make money can be placed into two main categories: 1) making money from retail sales, and 2) making money from recruiting in new associates.
1) Retail Sales
As an associate you can make retail sales in 2 ways.
You will be given a TruVision Health duplicate website that people will be able to buy products through. You will also be able to make sales through the normal retail sale signup process.
The money that you make here will be the difference between the discounted associate price and the retail price.
2) Recruiting in New Associates
There are matching bonuses, fast start bonuses and other ways to earn from recruits, but the main way is through the Uni-level commission structure.
With the Uni-level commission structure you will be able to earn from the sales of associates down to 8 levels beneath you. Level 1 consists of the associates that you personally recruit in, level 2 consists of the people that they recruit in, and so on. But of course you will have to move up the ranks in order to be able to earn from all these levels as you can see from the chart I took a screenshot of below…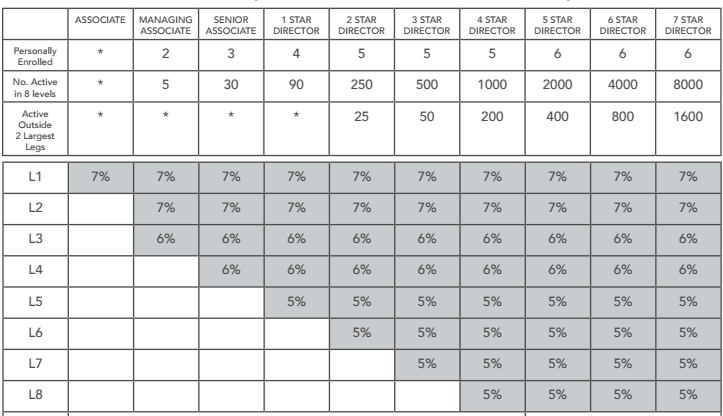 Now you may be wondering how you can move up the ranks and the answer is simple… you need to recruit in more associates. Moving up the ranks is all about increasing the sales volume of your downline and the way to do this is to bring in more associates.
Lots of Potential but There is a Price to Pay
Mlm's like this have a ton of potential to move up in the company and make a lot of money. There are a lot of ranks and as you move up the ranks you unlock more and more of the compensation plan and earn more and more money. This is great and all but there is a problem with it.
The way mlm's are structured they pretty much guarantee that most people are going to fail, which is the reality here. Most of the money is made from the top few %. The money that you could potentially make when you are a low rank gets siphoned from you and goes to pay commissions to those above you. This makes it extremely difficult to get started and this is why there is such high turnover rates in mlm's.
And of course the way they have a pyramid-like structure means that that there are always going to be much more people struggling to make it on the bottom than at the top making all the money.
I have reviewed dozens and dozens of mlm's, more recently Premier Designs & QNet, and they are pretty much all the same when it comes to this.
Conclusion on TruVision Health – Scam or Not?
TruVision Health is not a scam. They run a legitimate business and the business opportunity that they offer is also legit. I know this review may seem a bit negative but I don't really have anything against this company I just don't care for mlm's in general.
Mlm's tend to suck people in and lead them on with hopes of making tons of money when the reality is that their setup makes it so that most people will fail. I just don't care for them and stay away from them because of this.
Some people will succeed and make a lot of money but if you are going to pursue this just know the reality of it.
Something else that you might want to look into if you are looking for a work-from-home job is how I make money online. I make a living online and I enjoy what I do. Here is the program that got me started and got me to where I currently am, making $5k + per month.
==> My no. 1 recommended program here
Questions, comments, concerns? Leave them below in the comment section and I'll get back to you soon ?