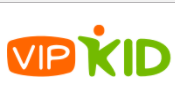 If you are looking to make some money teaching ESL from your computer then VIP Kid is one of the better choices out there. But is this choice really as good as it seems?
In this VIP Kid review I'll be going over all you need to know… the goods and the bads. I'll go over how it all works, how much money you will make. some common complaints and more.
VIP Kid Review
VIP Kid is a teaching platform for Chinese kids that are looking to learn English. The English is taught over this platform by individual teachers, who are able to work online when they want and however much they want (to a degree).
The pay is pretty good for VIPKid but the requirements for the job are a little more strict than some of the other ESL platforms available that you might be able to teach on. Another option for making money online teaching ESL that is a big easier to get accepted for includes JiuQu English.
Requirements for VIPKid
In order for you to be accepted as a teacher for VIP Kid you will first need to have K-12 teaching experience in either the US or Canada. They don't specifically tell you how much experience you need so there is nothing else to say here. You will also need a bachelor's degree. The field of the degree does not matter. As long as you have one you are good to go.
When it comes to equipment you are going to need a laptop or desktop computer, a headset and microphone, and high speed internet connection.
Also, when you apply you will have to sign a contract for 6 months of work.
More About The Job
Ok, so as a teacher here you will be teaching 30 minute lessons. There will be about 25 minutes worth of real teaching and the remaining is for Q & A. One of the great things about this is that you will not need to prepare your own material for the lessons, VIPKid does that for you. However, it is important that you review the material beforehand. And you don't have to teach 100% from the material provided. A good teacher will make it more fun and add things in here & there.
The kids that you teach will range from 4 to 12 years old and the lessons taught will be 1 on 1.
As a teacher you must be available for at least 7.5 hours of teaching per week. But just because you set a certain amount of available time doesn't mean you will get it filled with teaching.
The Pay
The base pay for teaching a 30 minute session is $7 – $9, which I consider to be pretty good. There are also several bonuses that you can possibly get on top of this to give you a few extra bucks.
If you think about this you will be making $14 – $18/hr as a base pay and since most people are going to be doing this as supplemental income I think its pretty good.
You will get paid this money via direct deposit.
Complaints
I always make a point to check out reviews on job review sites like Glassdoor, Indeed, etc. to see what workers are thinking and what some common complaints are. From reaching through many, here are some of the more common ones I came across…
Teaching Times Too Early…. or Too Late
Since you are going to be teaching kids on the other side of the globe the times you will be teaching can be a pain. The peak times are as follows…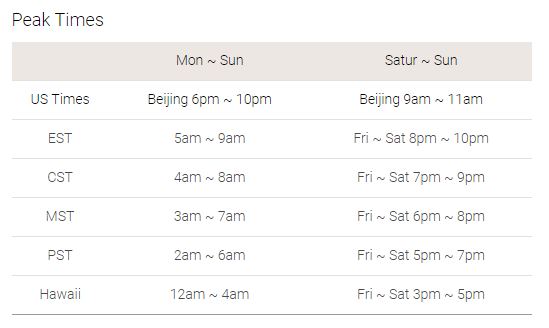 Unreliable
You do not have set ours here so this really is not a very reliable source of income. Some weeks may be good while others not so much. Because of this, working here is best looked at as a supplemental source of income, not something that you should rely on.
Communication Issues
One complaint I have come across more than once is that people find it difficult to communicate with parents. You see, after each lesson parents are able to leave feedback. And this feedback can be confusing and not really make much sense due to the language barrier.
This is something that can be frustrating but is no reason to scare you away.
Conclusion on VIP Kid – Good Opportunity or Not Worth It?
VIP Kid is a good opportunity and definitely not a scam for all those wondering this. However… its just not a good opportunity if you are looking to make a lot of money or are looking for a reliable source of income. It all comes down to what you are looking for.
If you are looking to supplement your income in your off time and think you will have fun teaching English to Chinese kids then go for it. But if now then this might not be the best choice.
Something else that you might want to look into since you are looking for a flexible work-from-home job is how I make money online. I make a living online and I enjoy what I do. Here is the program that got me started and got me to where I currently am, making a living online.
==> My no. 1 recommended program here
Questions, comments, concerns? Leave them below in the comment section and I'll get back to you soon ?