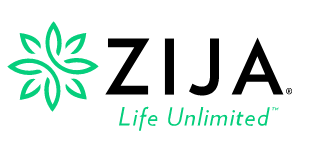 Zija offers what can potentially be a very lucrative home-based business opportunity. But is this opportunity too good to be true? Is Zija a scam like the many other work from home scams out there? Or is this possibly what you have been looking and waiting for.
If you are reading this then there is a good chance that someone talked to you about joining Zija and made some bold claims about all the money you can make. I get questions about companies like this all the time an I make it my duty to bring forth the truth. In this short review I'll be going over a little about this place, how you make money, the harsh reality, and more.
Zija Overview
Zija is a mlm company in the health and wellness industry. They sell products of all kinds ranging from the personal care and fitness products, to essential oils and more. I have not personally tried any of their products but from what I see and the reviews I've read they seem to be of good quality.
But this post is not going to be focused on the products. I want to focus on the business opportunity here.
Zija goes by a direct sales business model. They have independent distributors that do all the marketing and selling. These distributors could be you and I, or anyone that wants to join. As a distributor you can make money by both selling products and by recruiting other people to join the business.
Cost of Joining
In order to become a distributor you will need to pay a yearly fee of $20, which isn't much of anything. Additionally you will have to buy products at wholesale prices which you will be selling.
They have what you call starter packs available, which are basically a bunch of products bundled together to give you a good start with this business. They can cost in the hundreds of dollars range.
The Compensation Plan
As a distributor you can make money in 2 main ways: By selling Zija products yourself or by recruiting other distributors into the business and earning commissions from their sales.
Direct Sales
You can make direct sales by selling products directly to customers, or by referring people to the Zija website directly. When you sell the products person-to-person, you will be making the difference between wholesale cost and the amount you sell the products at. When you refer a buyer to the Zija website you will make the difference between wholesale cost and the retail price.
Recruitment
Recruitment is always a big part of mlm's like this. They consist of multiple levels, hence the term multi-level marketing, in which you can earn money from the levels beneath you.
Team Commissions
You can earn team commissions form a binary compensation structure. This structure has 2 sides, a right and left. Below each person there are 2 open positions that need to be filled. You are paid commissions based on the amount of product sales that are made on the smaller side of the structure.
Below is an example of what a binary structure looks like. Its a pyramid like structure where the money made from those beneath you slowly trickles up to you.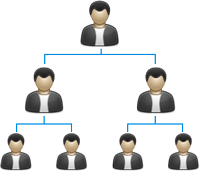 You can learn more about the compensation plan here.
The Harsh Reality Of This
While there is a lot of potential to make good money with Zija, most people unfortunately will never make it to that point. With a mlm structure like this those at the top feed off of those beneath them. This makes it very difficult for those at the bottom to make good money. In order to make good money you need to recruit, recruit, recruit… climb the ranks and earn from those beneath you.
The fact of the matter is that there will always be many more people near the bottom than at the top, which means most people will not make good money. This is common with just about any mlm out there. I just reviewed 2 similar mlm's, Immunotec & IDLife, the other day and it is the same story.
I was not able to find an official income disclosure that shows this but I have reviewed enough mlm's to know that with a compensation plan like this that favors recruitment so much, there aren't going to be many people that are successful.
Conclusion on Zija – Scam?
Zija is not a scam. They sell good products and offer a legitimate business opportunity. The only way someone could possibly call this place a scam is from how people are often lured into the business with dreams of making a lot of money only to find out that it is extremely difficult and not what they expected.
If you think you have what it takes to recruit people in left and right, and you like the products that Zija has then go for it. But just know that the reality here is that this is not an easy business to succeed in… but then again everything requires hard work to be successful.
Questions, comments, concerns? Leave them below in the comment section and I'll get back to you soon 🙂