7 Minutes Daily Profits it is said to be "free money making software" created by a guy named Vince Howard.
But… Is it really? Or is this just going to turn out to be a scam? Will it turn out to just be a waste of your time and money?
He claims that it has helped over 1500 people generate "at least $500 every day online", but of course you cannot always trust what you hear or read online.
I have exposed many online scams in the past and when something sounds too good to be true, it usually is.
I'm guessing you probably received some email about some awesome new money making system, which then led you to the video presentation for 7 Minutes Daily Profits.
You probably thought it sounded a little bit too good to be true, and decided to do some extra research, which then led you to my review here. And it's a good thing you made it here because this system is NOT what you are told it is.
7 Minutes Daily Profits – DO NOT BUY
As soon as I came across the video presentation I was pretty sure that this was going to be another scam, but you can't always judge a book by its cover so I decided to dig a little deeper.
Whenever I here about a system/program where you can make a significant amount of money with very little work, and it costs next to nothing to buy into, I am always extremely suspicious. This reminded me of some other recent scams I've exposed on my site here, like Bulletproof Profits and Secret Millionaire Bot for example.
And what made me even more suspicious worthy video testimonials from people claiming to be using the system and making tons of money with it. Do you remember this guy shown below?…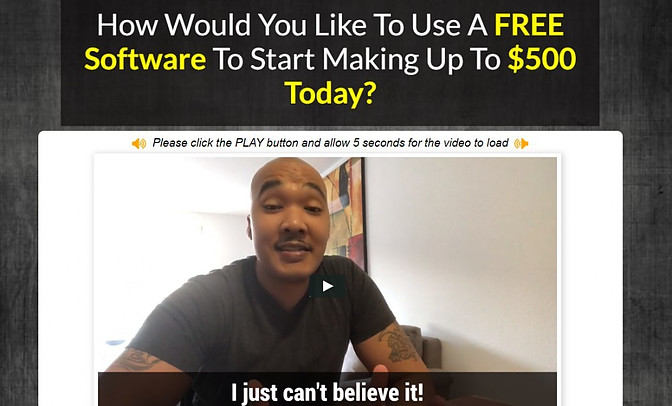 He claims to have made over $700 in just the first 6 hours of using the system and over $1000 the next day. All of this with only 7 minutes a day of work.
Then there was another lady talking about how she made over $200,000 in just 3 months of using the system
But… These testimonials sound way too good to be true and they are. They are completely fake. These people are ACTORS. You can take a look below at the screenshot I took from the one guy's profile on Fiverr, which is a freelance marketplace where you can pay people to make fake testimonials like this.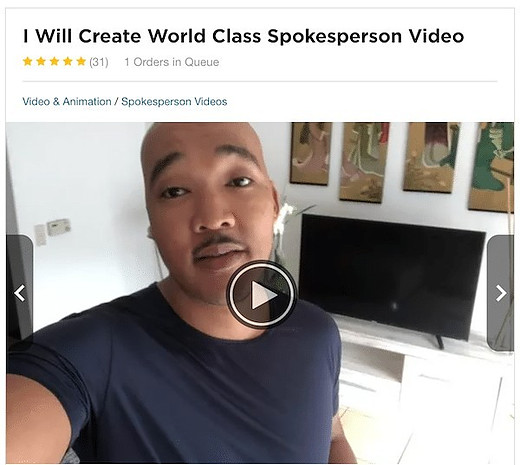 It is obviously a major red flag and a sign of a scam that these testimonials are fake, however, this doesn't completely prove that this whole system is a scam yet.
So I decided to keep digging around.
Sure enough the rest of the video presentation was just a bunch of fluff without much real substance. The system is really hyped up and you are told all about how it is going to be making you tons of money and how it is "something you have never seen before", but there really isn't much detail given on how the system actually works.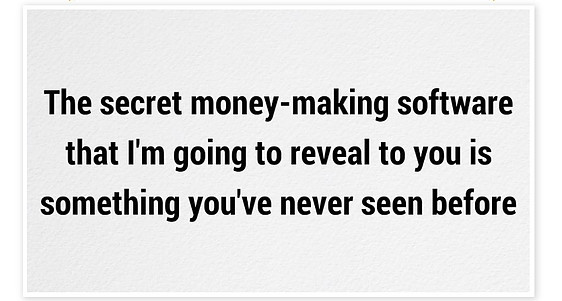 Everything About This Opportunity Looks Like a Scam
The fact that you have to buy into the system before finding out how it works is a major red flag. This is how just about every scam out there works. Of course you are not going to buy into it if you knew what was inside, so they don't tell you and leave you wanting more, so that you have to buy in.
And besides that there are plenty of other red flags.
Another that is worth mentioning is this "Vince Howard" guy, who supposedly created this system.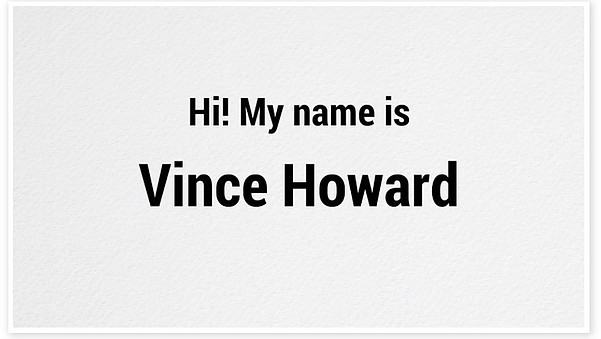 He claims he used to be a truck driver living with his wife and daughter in a one bedroom apartment, who then lost over $10,000 on some scam coaching program, then of course came across this amazing software from a coworker of his.
BUT… Everything he tells you about himself as a lie. In fact, I'm willing to bet that this "Vince Howard" fella doesn't even exist. It is probably a made up name.
He mentions that he has been featured in magazines like Huffington Post and Forbes, but this is completely untrue. I actually went to the Forbes website and searched around for him but could not find anything. The most relevant results I found for Vince Howard was for Vince Carter, the basketball player… Funny.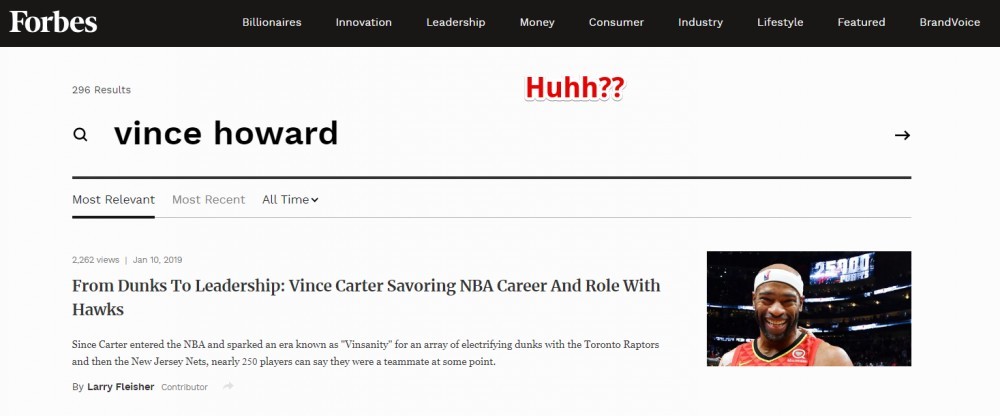 What Happens When You Buy Into This?
First off, this is not "free" as you are told. It costs $9 get started with and this is supposedly a "server fee". After the initial purchase you will then be pushed into buying upsells that cost over $230.
How do I know they cost over $230? Well, because I knew that affiliates promoting this program can earn up to $230 in commissions, which means that it must cost much more than that.
But anyways… If you buy into this you will likely get some generic training for making money online that will probably leave you even worse off than if you were to not buy it at all. The reason I say this is because it will likely lead you down the wrong path and waste a bunch of your time, giving you no real ability to actually make money.
This is definitely not the autopilot, "done for you", super easy system that you are led to believe it is.
Conclusion – Scam or Not?
I would like to call this a scam, but unfortunately have to be careful with statements such as this, for legal reasons of course. They do provide a bit of training so I guess it is not a complete scam, although the video presentation is incredibly misleading and if you buy into it you are not getting anything like what you would probably expect.
I will absolutely not be recommending any of my readers to buy into this.
If you are looking for a legitimate way to make money online then I would highly suggest taking a look at how I make a living working online for myself. This is something that I actually know works from personal experience.
Comments or questions? Leave them below and I'll get back to you soon 🙂