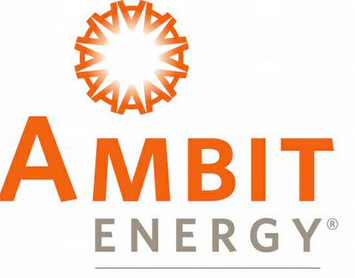 If you are looking into the Ambit Energy opportunity to build your own business and make some money but are hesitant to do so because you think it might be a pyramid scheme then you are going to want to read this.
I'm guessing you or someone you know has been contacted by a consultant who told you all about how great Ambit is and why you need to join. Well in this review I'll be going over a few things that consultants aren't going to tell you about this place.
Ambit Energy Opportunity Review
Ambit Energy is a mlm company that sells natural gas and electricity. In this review I'm not going to be focused on the products being sold though. I'm focusing on the business opportunity they offer.
As stated, they are a mlm, which stands for multi-level marketing. What this means is that they have a pyramid-like recruitment structure where consultants can make money not only from selling directly to customers, but also by recruiting in new consultants and earning from what they do. This recruitment side of the business is what makes people suspicious of it all.
The Cost
Joining isn't free. You will have to pay a $429 one time fee along with a $24.95 fee every month to remain a consultant and get the tools for your business.
How You Make Money
As I said, there are basically 2 ways that you will be able to make money as a consultant with the Ambit compensation plan. You will be able to make money from bringing in customers yourself and you will be able to make money by bringing in new consultants.
The customers that you refer to join Ambit will be set up with a monthly plan. After all this is energy that you are selling them so they will have to pay monthly bills to remain active. This means that you will get paid residual commissions each month from these customers.
And the recruitment part of it all is what can really make this profitable. You will be able to recruit in new consultants and earn money from the money that they make. You will earn from them referring customers to Ambit.
You can earn residual income up to 6 levels deep. This means that you will earn from your personally recruited customers/consultants (level 1), from the customers/consultants that they recruited (level 2) and so on… all the way to level 6.
And of course, as with any mlm, there are ranks. If you really want to maximuze your earnings you have to move up the ranks which will allow you to earn more. And of course in order to do this you will be required to bring in more customers and recruit more consultants.
Pyramid Scheme?
While this may seem like a pyramid scheme because of how recruitment of other consultants is a big part of it….. it is not.
You see in order for this to be a pyramid scheme it would have to be overly dependent on recruitment of new consultants for revenue rather than good old fashion selling to ordinary customers. Although I wasn't able to find an official income disclosure that would give proof of whether it does or not, I really don't think it does.
The compensation plan requires consultants to recruit more consultants as well as bring in more customers to move up the ranks, which means there is focus on customer acquisition. I have seen and reviewed a lot of mlm's and there (most recently Prime My Body & Cerule) are others that are a lot more "pyramid scheme-like" than this place.
Conclusion on Ambit Energy – Worth Joining?
Although Ambit Energy isn't a pyramid scheme it still may not be something that is a good idea to get started with for you. One thing you have to realize about mlm's like this is that they are extremely difficult to be successful in.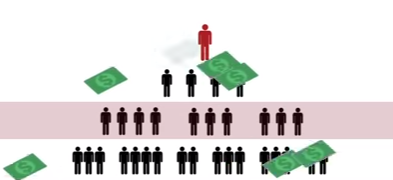 They have extremely high turnover rates because most people fail by far.
In order to make good money you need to recruit and build up your downline. Only the few at the top are going to make good money. The rest at the bottom will find it harder to make money because some of the potential money they could be making is getting sucked away in order to pay those above them in the form of commissions.
So if you are going to join for the business opportunity just know that this is not nearly as easy as people trying to recruit you will make it sound. Another thing is that Ambit has been around for a while and the market saturation makes it a lot harder.
Something else that you might want to look into if you are looking for a work-from-home job is how I make money online. I make a living online and enjoy what I do. Here is the program that got me started and got me to where I currently am, which I am still a member of.
==> My no. 1 recommended program here
Questions, comments, concerns? Leave them below in the comment section and I'll get back to you soon ?