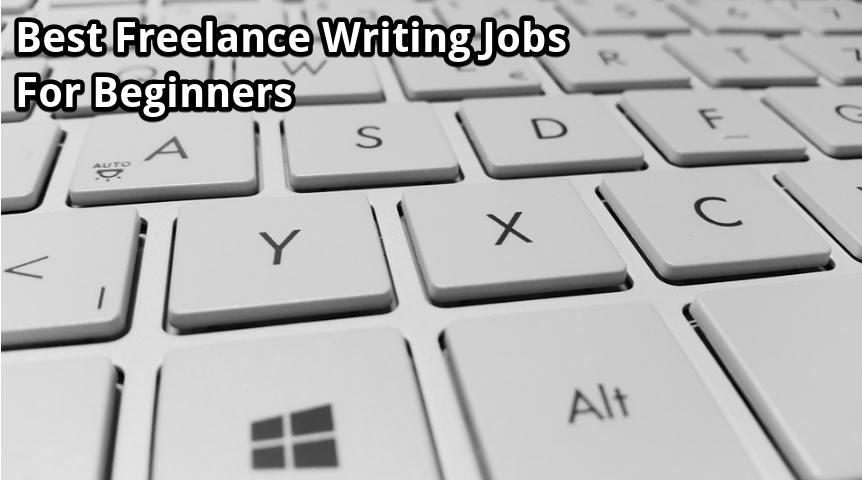 Starting out as a freelance writer can be difficult. But there are so many opportunities in front of you that you are probably unaware of. The job market for freelance writing is continuing to grow and honestly I see it growing more and more in the future with the way things are looking.
In this short post I'll be going over some examples of what I consider to be the best freelance writing jobs for beginners. None of them are going to be an easy path to take, they will all require work and dedication. But where there is a will there is a way.
Content Mill Jobs
Content mills get a really bad reputation for the low amounts that they pay writers and for the low quality content that comes out of them. But they have their own place in this online world and can be of help to aspiring freelance writers.
Basically content mills are just a middleman that pays writers for writing various types of works based on the quality and word count. They usually will pay you somewhere in the 1-5 cents per word range but that varies.
Its not great for pay but what it is great for is gaining a little experience and getting some of the writing practice that you will need in this line of work. It is also great because places like this are extremely easy to get work in and just about anyone should be able to join sites like this.
Some examples of popular content mills include…
Freelance Sites
Similar to content mills are freelance sites. These places also are platforms that connect freelancers with clients, but with freelance sites you are able to market yourself more to buyers and have more control over pay, jobs, etc.
People make pretty good money freelancing on freelance sites but it is also more difficult to start out as a beginner on these sites. There is a lot of competition form people that have experience and a reputation and you can't expect to come in and just get a bunch of jobs.
One of the best freelance sites that I think is available for beginners is Fiverr, which I will go over a bit more.
Fiverr
Fiverr is a good place for freelancers to get writing jobs. If you are unfamiliar with this place at all basically it is a marketplace where freelancers of all kinds can set up Seller profiles and market their skills. It is a commonly used marketplace for individuals and small online business owners to pay professionals to design logos, create videos, and write all sorts of things including…
blog posts
cover letters
resumes
articles
and a lot of other things.
When you start out as a seller on Fiverr your work will be sold for $5… hence the name "Five"rr. After getting 20 gigs under your belt you will then be able to charge clients on "extras" which is where the real money comes in.
When starting out you will barely make anything for your time but as you move forward, build credibility and a reputation, and start to charge for extras you can make decent money.
Another Option
Another avenue that you may want to consider is working for yourself instead of for clients. What I mean by this is why not write for yourself? That is why I do and I really enjoy it.
Basically what I do is create small blog-style websites (like this one) write articles/blog posts, get traffic from search engines by using SEO (search engine optimization), and promote relevant products and services.
I wrote an entire post on what exactly I do, how it all works out, and how beginners looking to get started can do so.
I'm just throwing this out there because if you are looking for a freelance writing job this would be right up your alley.
Final Thoughts
Freelance writing has a good outlook for the foreseeable future. There is a lot of demand for freelance writers and plenty of opportunity out there.
Content mills are going to be easier to get writing jobs for but you more than likely won't make much at all. Working through a freelance site like Fiverr, Upwork, etc.. you can make more money but it is also more difficult to get a start. But once you do and build up your reputation you will likely develop relationships with clients where you could possibly move away from the freelance site altogether and do business directly with buyers.
Another avenue you could go down would just be to create your own website and make money on your own, which is what I do. This is great because anyone can do it and you don't need to get "hired", but the downside is you won't make money right away.
Oh and one more thing you might want to look into is a course called Write Your Way To 1K. Its a training course for aspiring freelance writers that was created by Elna Cain, who is a professional blogger. I have never used this course or anything but I know it gets a lot of good reviews.