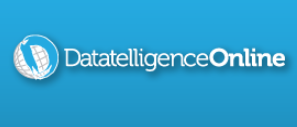 Welcome to my Datatelligence survey site review.
If you are looking to make some extra money taking surveys online then Datatelligence is one of the many choices out there. Before you get started it is important to know if this site is worth your time or not. Is this survey site any good or is Datatelligence a scam that is just going to have your going crazy to make mere pennies?
Datatelligence Review
Datatelligence is a CRG Global company. What this place does is collects data from people. They conduct market research that other companies pay for, usually for the purpose of improving products/ services or something along those lines.
The research is conducted mainly via online surveys but they also offer online focus group and even in-person focus group opportunities.
As an incentive for people to join and participate in these surveys they offer rewards such as cash, gift cards and sweepstakes entries.
How It Works
This survey site is free to join and it doesn't take long. To join you will have to enter your name, email, phone number, DOB and a few other things. After that they will send you an email with a confirmation link in it that you will have to click to confirm your membership. This might take up to a day to send out.
After that the first thing you will have to do is fill out some demographic information. Just about every survey site out there makes you do this, or at least every good survey site out there. This step is very important because they will use this information to match you up with surveys. It will include you having to answer questions about your income, household, education, etc.
After that you will then be ready to receive surveys and other offers. They will be sent to your email. Once you complete the surveys or focus group sessions you will earn Datatelligence points or sometimes get money. The points can then be cashed out for gift cards & real money once you reach the minimum cash out threshold of 1,000 points, which is equal to $10.
How Much Money Can You Make?
The cold hard truth of the matter is not much. But this is the case with every surveys site out there. However, I would say that this site is of the lowest earners from the many survey sites I have looked into and reviewed. For example, you will only receive around 2 survey invites per month and each of these will likely pay you less than $3. So ya… you won't be earning much.
As for the focus groups these are extremely rare and I wouldn't count on making any money with them. They probably pay a good bit better than the surveys but honestly I don't know anything about them. I have yet to here from someone who actually participated in a focus group with Datatelligence.
Complaints
Of course there are the usual complaints with this site that you will also find for any other survey site out there. These include being screened out of surveys, getting paid very little etc. These just come with the territory and should be expected. You will not qualify for every survey you are sent and no you will not make much money at all.
Some other complaints I have come across include getting kicked out of surveys for the survey being full, even after you nearly completed the entire thing, and surveys that require you to download something like an app, which I don't see as worth it at all.
And one complaint that I have is just the overall lack of surveys. Getting 2 surveys a month just doesn't cut it.
Conclusion on Datatelligence – Scam or Not?
Datatelligence is definitely not a scam. They are a legit survey site and you really can make money with them. However they definitely wouldn't be my first choice. There are too many downsides to this site and there are a lot of complaints. PaidViewPoint and SwagBucks are definitely better options in my book.
But then again I don't really see sites like this being worth it at all. Sure they are nice because you can complete surveys on your own time but the pay is just ridiculously low.
If you are looking for an opportunity to make money online on your own schedule then I highly suggest checking out this program. Not only can you make money on your own time with this but you can make a lot. I actually make a living online with it.
==> Program I'm Talking About Here
Questions, concerns? Leave them below in the comment section and I'll get back to you soon 🙂