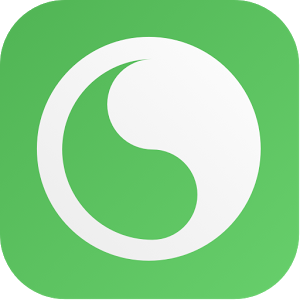 AppKarma is an app that pays people to download apps…. or at least that's what they tell you. But is this really true? Or is AppKarma a scam that is going to be nothing more than a waste of your time?
I know there are a fair amount of people out there that are looking into using this app to make a few extra bucks but aren't sold on it yet. I'm writing this review for you people. I'll be going over how this app works, how you get paid, and more.
AppKarma Review
I know it may sound like a scam that this place will actually pay you to download apps but AppKarma is legitimate. They are similar to AppMan, which also pays people to download apps. Many of the services like this get paid by the app developers to promote the apps and that is where the money comes from in the first place.
In addition to getting paid to download apps you can get paid for other things as well. Overall AppKarma is one of the higher rated apps like this in my book.
How You Make Money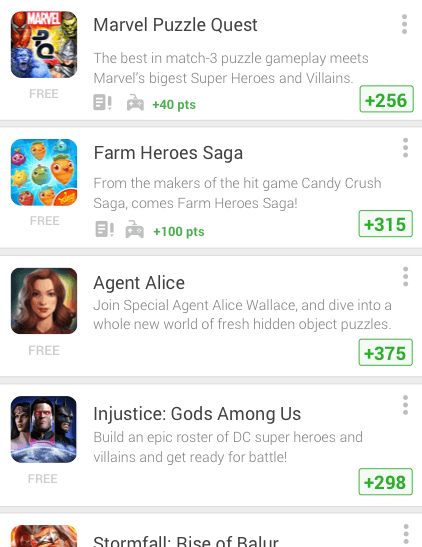 1) Download Apps
When you are inside the app you will be able to see all the available apps for download. Most of these are games that are actually fun to play.
On the right of the screen you will see a screenshot of what it looks like inside AppKarma. Next to each app offer you will see a number with a + sign in front of it. This is the amount of points you can earn.
2) Play The Apps
You will also earn points for playing the apps. The amount you will earn and when you will earn will depend on the requirements for each app.
If you look below each offer you will see a game system control and another +(#)… this is the amount you can earn from playing and meeting some requirement. Usually this will only take a couple of minutes of playing.
A "Karma Play" 2x bonus will be available for 1 day after you install the app. After that it will disappear.
3) Watch Videos
You will also find short video clips available for you to watch. You won't earn much of anything from these but they are another easy way to earn little points.
4) Earn Achievement Badges
There are different rank levels (1-4) for members of AppKarma. As you meet certain achievements such as installing 5 apps or watching 25 videos, you will earn these achievement badges. As you move up you will be able to earn more points.
5) Refer Other People
Like all other apps of this kind and pretty much any reward site out there, you can earn money from referring other people to join. For each member that you refer to AppKarma you will earn 30% of what they earn for life.
Getting Paid
Everything you earn at AppKarma will come in the form of Karma Points. These points will accumulate in your account but you can then redeem them for gift cards and real cash.
There is no shortage of ways to redeem your points here. There are Amazon gift cards that you can cash out for starting at just $1 along with gift cards for plenty of other big retailers & restaurants. You can also cash out via PayPal once you have $3 in your account… this is always my choice when its available.
You can cash out with a relatively low amount but there is a catch to this that I will go over next.
Complaints
Downloaded App But No Points?
Unfortunately there are going to be problems for some people where they won't receive points for installing an app and using it. This is a problem that is just going to happen every once in a while and there are many reasons for this.
I wouldn't worry about it though as it doesn't happen often.
Point to Dollar Ratio Varies
Many of the gift cards that you can redeem for start at $5. And what you will usually see with these is that for a $5 gift card you need 5,000 points, which means that $1 = 1,000 points. However…. with the lower gift card amounts, such as the $1 Amazon card you will see that you need a lot more than 1,000 points to be able to get this.
Its basically like they punish you for wanting to cash out early. But of course you don't want to wait long because it takes a while to rack up the points.
Conclusion on AppKarma – Scam or Worth Your Time?
There are a good number of apps that pay you to download other apps just like AppKarma. There are even rewards sites (like Time Bucks) that pay you to do this. Out of all the sites and apps that are like this AppKarma is definitely one of the better ones out there.
You won't make much money with any of them but AppKarma can be a fun way to earn some extra spending money. Its definitely not a scam and if you still interests you then I would say to go for it… sign up and give it a try.
But if you are looking to make (real) money online I would suggest taking a look at this program. This is the same program I got started with back in 2015 and I am still a member today…. which is a testament to how good I think it is.
I'm making a living right now and I owe pretty much everything to what I learned here.
==> My No. 1 Recommended Program Here
Questions, comments, concerns? Leave them below in the comment section and I'll get back to you soon ?