The Desktop Commission System claims to be able to generate people $1,000's per day even if they have no experience making money online. But is this really true?… Could it be what you have been waiting for or is Desktop Commission System a scam that will rip you off and leave you with less money than when you started?
Since you are doing a little research and clicked on my review I'm guessing you are skeptical that this program is what it claims to be. This is good because I can tell you that this program is NOT at all what it claims to be and anyone who buys into it is going to end up seriously disappointed as you will see in this review.
Desktop Commission System Review
The sales video for this system has your typical scam sales pitch. Of course they tell you that the system can generate you 6-7 figures online per year and is "quick and easy". And of course its 100% free to use.
Oh and did I mention that its actually better for people with no experience? I mean.. .what more could you want here. This system sounds incredible right?
Well… this system is not incredible and you will be really glad that you did not buy into it yet after reading this. First I want to go over some of the lies that they tell you…
The Lies…
#1 – Fake Testimonials
When I saw the testimonials from people claiming they are making all kinds of money with this system I had and idea that they were fake… reason being that I review scam programs all the time and see fake testimonials like this on a weekly basis.
And sure enough… after doing a bit of digging around I found that these testimonials are completely fake. As you can see below this one man that appeared in the sales video is a paid actor that anyone can hire on the Fiverr website…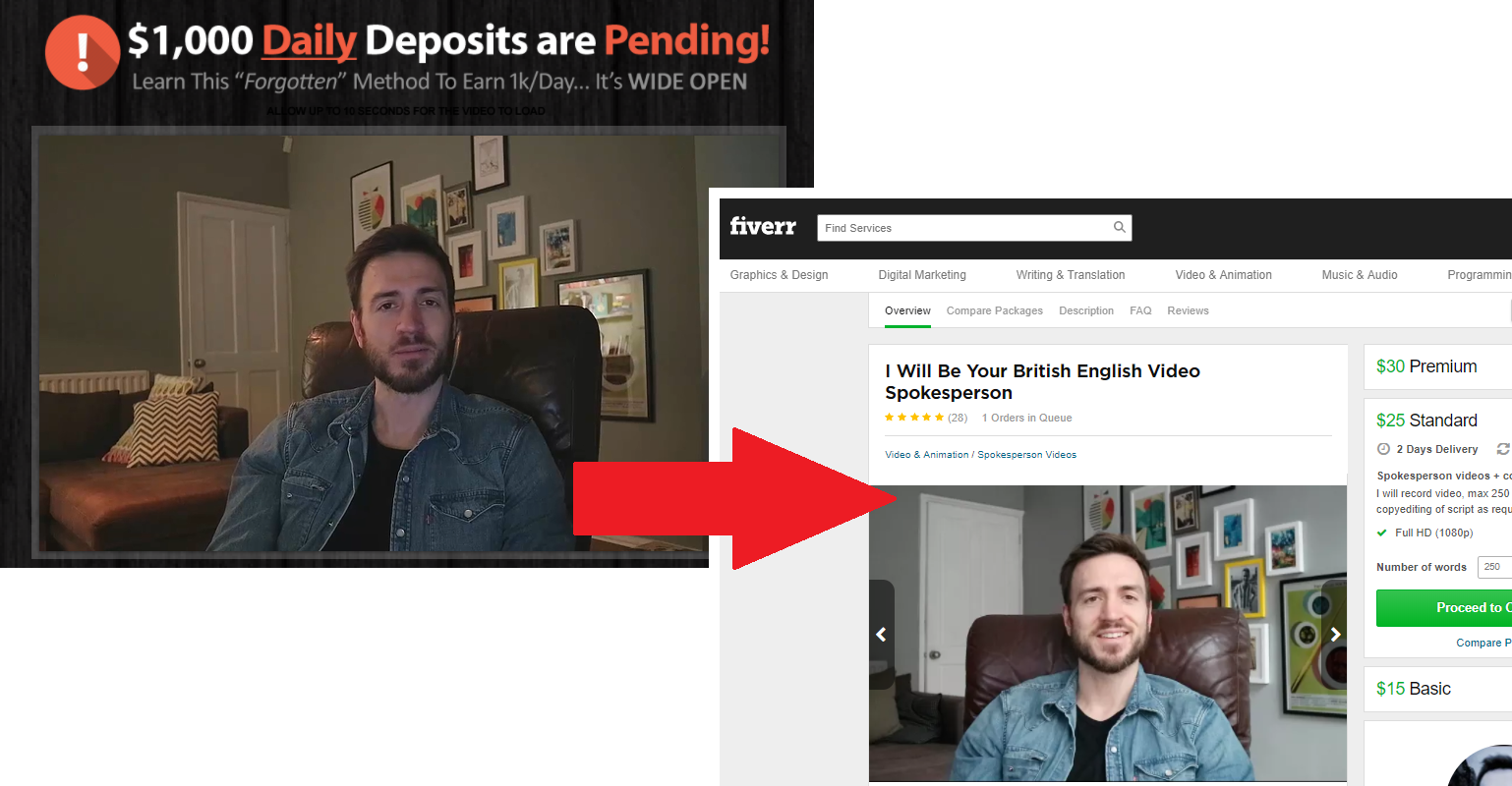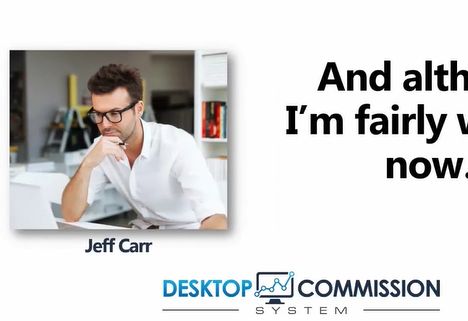 #2 – Jeff Carr?
Another lie that is told in the sales video is that the guy's name is Jeff Carr. This is more than likely a fabricated name used just for the purpose of promoting this program. I see this type of thing happening all the time with online scams that I review.
I did a reverse google image search for his picture and found that it is nothing more than a stock photo that anyone can buy and use online. Here is a screenshot of it from Thinkstock…
#3 – Its NOT Free
The spokesperson in the video tells you over and over again that he is giving away this system for free… that it will be 100% free for everyone. Yet if you click to get the product you will be taken to the checkout page where you will have to pay.
Its not free and this is one of the most blatant lies of the entire thing.
How This Program Works… How You Make Money
Well just as suspected… they tell you absolutely nothing about how you will actually be making money with this system. The whole sales video he tells you all about how you will make easy money and that when you earn money he earns money, but he says nothing that really tells you how this all works.
This is another common thing that you see with scam programs. They usually try to get you to buy in on pure hype and show no real substance.
Be Sure to Read The Disclaimer
As if everything else hasn't already proven that this is a scam… here is something that will really prove it.
If you look at the bottom of the sales page you will see the disclaimer, which tells you the truth of the matter. And what it says is that  "The typical purchaser does not make any money using this system"…

Before you buy into suspicious programs like this always look for a disclaimer. They will often have ones that tell the truth to save their but from legal troubles that are bound to come from all the people who feel scammed.
Conclusion on Desktop Commission System – Scam?
Although I have not actually bought the program I can assure you that this is a pure scam. Its your typical online scam just like Profit With Alex & Internet Income Online that makes claims of easy and fast money, which is very luring.
But the reality is that systems like this do not exist. Making money online is not a walk in the park… it takes real work just like anything in life. I know this because I've been making money online since 2015 and currently make a living online.
If you asked me to recommend just one program for making money online it would be this one. This is where I got started back in 2015 and I'm still a member to this day. Its honest, affordable, and actually works… which is why I've been a member so long and don't plan on leaving.
If you have any questions or comments be sure to leave them below in the comment section and I'll get back to you soon 🙂