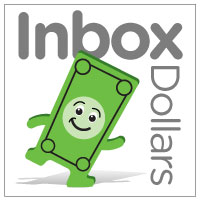 Inbox Dollars is one of many rewards sites where you can make money for doing easy things like taking surveys, playing games, etc. But is this place worth your time? Is Inbox Dollars legit or is it a scam that is just going to lead you on with hopes of making good money?
I decided to write this review because I know there are a lot of questions surrounding this site. In this short post I'll be going over how you can make money, how much money you can realistically make, some complaints and more.
Inbox Dollars Overview
Inbox Dollars is kind of like a market research site combined with an advertising site. They get paid by big companies to conduct market research via paid surveys and other methods… and they also get paid to promote shopping at certain stores with their cashback program.
This site is free to sign up for and there are a bunch of ways that you can make money as a member. They are a legit site and one of the more popular ones out there, but as you will see in this review they are not a good choice for everyone out there… it depends on your time and money goals.
Similar sites to this include MyPoints and Panel Opinion.
How You Make Money
Offers
There is an offer-wall that you will see a bunch of offers that are available for you to earn some money. These include things like signing up for other survey sites, signing up for free trails, etc.
These offers vary in how much you actually have to do and the payouts vary a lot too. You will see some offers paying $0.10 and others paying $25.
Surveys
They host surveys from several market research companies. They are generally 10-25 minutes long and will payout $1.50 – $3 for the most part.
Watch TV
There are short videos that you can watch that will pay 1 cent per minute. These can be videos on everything from how to make a pizza to celebrity gossip.
Play Games
This includes games like solitaire, bejeweled, casino type games, and more. You won't make much here at all but this is the most fun thing to do in my opinion.
Search the Web
Just like SwagBucks and other rewards sites, you can use Inbox Dollars' search engine to search the internet just like you use Google and you will earn money this way. You won't make much of anything here either but this is probably the easiest way to earn since you are going to search the web regardless.
Cashback Shopping
Inbox Dollars is partnered with a lot of big names like Walmart, Old Navy, Khols, Macy's, and a bunch of other places that you can shop at online and earn cashback from. Generally you will earn 1-4% cashback.
How Much Can You Make?
The best way to make money here is probably going to be taking surveys. The offers you can make good money with but who wants to sign up for trials and things like that just to make money?… not me. And the cashback shopping you can make good money back with but of course that only comes when you spend money.
Watching TV, playing games, searching the web, those all barely pay anything. Taking surveys is your best bet here.
With the surveys, as I mentioned, you are going to be making around $1-$3 for each 10-25 minute survey that you take. The longer surveys usually pay out more than the shorter ones.
Inbox Dollars is fairly good when it comes to the surveys offered. You can expect to have surveys available each day so there is always opportunity to earns some, but is not like you can go for hours each day just taking surveys and making money.
Complaints
As with any survey site, there are always complaints. When I was doing my research I found all the complaints I was expecting to such as… not receiving money, getting kicked out of surveys, having their accounts closed etc.
I'm sure many of the people that don't get their money and get their accounts close are in violation of the terms of service, but who knows. You are always going to have some problems and complaints like this. And as for getting kicked out of surveys this is going to happen when they feel the survey you are taking isn't a good fit for you… this happens at any site.
My only complaint here is the low pay that you earn for your time… but then again this is now the norm and its how it is on any paid survey site.
Conclusion on Inbox Dollars – Legit or Scam?
Inbox Dollars is a legitimate rewards site. They provide a legit service and you can really make money here. The big questions is whether or not its worth your time? If you are looking for an extremely easy brainless way to earn some extra pocket change then this is something to consider. But if you are looking to earn decent money then this isn't for you.
I don't really recommend any paid survey site that much honestly. They just seem like a waste of time to me and I don't really get the point.
If you are looking for a way to make money online in your spare time then I would suggest checking out this program. This is the same program I got started with back in 2015 and I am still a member today…. which is a testament to how good I think it is.
I'm making $5k + per month online right now and I owe pretty much everything to what I learned here.
==> My No. 1 Recommended Program Here
Questions, comments, concerns? Leave them below in the comment section and I'll get back to you soon ?