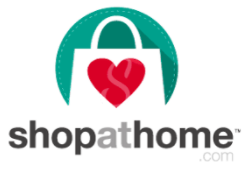 Welcome to my review of ShopAtHome.com.
If you are interested in making a little extra money with this site but are hesitant to join and a bit suspicious of it all then you are going to want to read this over first. Wondering is this place legit or is ShopAtHome.com a scam? I will answer these questions and tell you all the important things you need to know beforehand.
ShopAtHome.com Review
ShopAtHome.com is mainly a cashback site where you can earn cash back on purchases you make. They get paid commissions to refer customers to stores and they give people like you and I some of those commissions as incentive to shop through them in the first place.
They are also offering paid surveys now. This means you can also earn money by completing simple short surveys online, which is popular way to conduct market research. They get paid by big companies to do research on the market and once again they pay people like you and I an amount of that money as incentive to complete the surveys in the first place.
How To Earn Cashback
Earning cashback is pretty easy. ShopAtHome.com is partnered with a bunch of big stores all over including Amazon, Walmart, Target, etc. The first thing you will have to do is search for the store that you want to shop at. Once you find a store you are interested in you will see a "shop now" button and you will have to click on that.
You will then be directed to the online store to shop as you normally would. After getting to the store there is no need to go back to ShopAtHome.com or anything. Just complete your purchase as you normally would and you will be credited.
How much can you earn back?
This depends on the actual store, but with most of the big retailers, like those mentioned above, you are looking to earn 1-4% cashback.
There are also local deals where you can earn higher amounts of cashback. These will include all sorts of small restaurants and stores. There aren't much here though.
How To Earn With Surveys
Paid surveys are a newer feature on this site. It used to be only for cashback shopping but now you can complete short paid surveys and earn money.
These surveys are generally 5-25 minutes long and can be on just about anything.
How much can you make with the surveys?
The surveys offered here are nothing out of the ordinary. They are your typical surveys that you will find on Swagbucks, Inbox Dollars, etc. You can usually expect to earn anywhere from $0.25 to $2 with these.
Getting Paid
When you earn money it goes into your account at ShopAtHome for safekeeping. Once your balance reaches the minimum cash out amount of $20 you are able to claim your money.
You can choose to receive it by check in the mail, Paypal, or by Amazon gift card.
Complaints
Overall this is a good site and there aren't many complaints. However, here are a few that you should know…
Not Getting Credit for Purchase
One complaint you will find is from users not getting credited for purchases. This has to do with the tracking code used to track your purchase online. Sometimes things don't work how they are supposed to and this means your purchase doesn't get tracked.
If this happens, which hopefully won't, you can get in contact with support to get credit for the purchase.
Disqualified From Survey
You won't qualify for every survey that you attempt. There is a pre-screening process at the beginning that you might spend a couple of minutes on only to get disqualified. This is a pain but you will find this problem at any paid survey site.
Conclusion on ShopAtHome.com – Worth Your Time?
It depends on what you are looking for as to whether or not this place is worth your time. They are legitimate and you can earn easy money, but it really isn't going to be much. But then again, when it comes to the cashback shopping you are going to shop regardless, so why not get some money back right?
However, I would probably say that ExtraBux is a better site for cashback shopping. They make things easier than ShopAtHome.com. The advantage that ShopAtHome.com has is that they also offer surveys though. So it just depends on what you are looking for.
Also, you might want to look into iBotta. This is my favorite in-store cashback app. It is really nice for earning money back on grocery shopping and things like that.
And be sure to check out my #1 recommended program for making money online here. I became a member in 2015 and make a living with this program now.
==> Program I'm talking about here
Questions, comments, concerns? Leave them below in the comment section and I'll get back to you ?