The Smart Cash App by Robert Fisher is not something that I would recommend buying into, and in this review you will see why. Yes, Robert Fisher tells us that we will be able to make up to $1,595 per day with this "app", which he basically describes as being an automated system that does all the work for us, but what he tells us is very far from the truth.
Is Smart Cash App A scam? Well, you can decide for yourself after reading this review–but yeah, pretty much. While there is some value provided with what you get if you buy into it, it is not even close to being the amazing system that he leads you to believe it is.
You'll see what I mean…
Smart Profit App Review
Smart Cash App seemed like a scam the second I landed on the website, smartprofitapp.com. It was supposedly created by this "Robert Fisher" guy, but who knows if that is actually his real name. More than likely the person speaking in the video presentation is a paid spokesperson–and Mr. Robert Fisher is just a fictitious character that was made up to promote this silly system.
If you have ever been on my website before then you know that I regularly expose scams online. I've become very familiar with the many different scammy marketing tactics that are commonly used, and as I was watching the video presentation for Smart Cash App my scam sensors were going off like crazy–code red scam alert.
Lots of Red Flags
Of course, just like every other online money making scam out there, "you've been personally invited" and he believes you are the perfect candidate.
And–the video presentation is a "private video presentation" that is "highly confidential".
All of this is a complete lie. First off, you have not been personally invited. You probably received some spammy looking email about some new way to make money online and you decided to click the link in it. But you aren't the only one–far from it–there more than likely tens of thousands of other people who received that same email.
The hhole thing about it being highly confidential and a private video was a complete lie as well. Anyone can go to the website and watch the video if they want to. It is not private by any means.
And then–just on que–"Robert" lures us into the depths of the video by leading us to believe it is only going to be 3 minutes and 35 seconds long–when in reality the video presentation was over 15 minutes.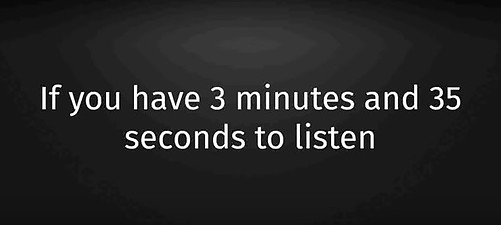 And you guessed it, you "will start making money today" and all you have to do is copy a simple step-by-step system…
How much money can you make?
A heck of a lot of course–according to Mr. Robert up to $1,595 per day…

This has pretty much every red flag in the book and reminds me a lot of other scams I've exposed, like Website ATM–and good on you to do a little extra research and come across my review here. You absolutely do not get what you're expecting to get based on what you were told in the video.
What You Get – NOT What You Were Expecting
Anyone would expect to get some "done for you" system that you can just "plug into" and start profiting from–after all, that is what we are led to believe–BUT this is not what you get at all. Instead, you get access to a training program that takes a heck of a lot of work on your part and certainly does not guarantee success.
The focus of the training is on…
Affiliate marketing with Amazon
CPA marketing
Instagram, Youtube, Facebook and Snapchat marketing
Affiliate marketing is at its core, and is a great way to make money online (it's actually how I make a living working online for myself), but this program just provides mostly general information and is nothing special by any means.
While a price of $37 really isn't too bad, the problem is that the incredibly misleading marketing material leads us to believe that we are buying into some newly found gold mine of online money that requires almost no work.
What Is Affiliate Marketing?
It is an online business model where you simply promote products for companies online and earn commissions when you helped make sales. It is particularly attractive to beginners because all you do is promote products, there's no need to have your own product, no need for dealing with payment processing, Etc.
If you are looking for a training program to learn affiliate marketing that is actually good in proven, then I would highly suggest taking you look at Wealthy Affiliate.
Cost + Upsells
The reason they are selling it for only $37 is because they have hopes they can get you to buy into the upsells, which include the following…
Upsell #1 – $197 for Smart Profit App 2.0
Upsell #2 – $177 for Smart Profit Pro
Upsell #3 – $97 for Smart Profit Social
All of these upsells are pushed on you as if they are going to be able to make you more and more money–and while it may be true to some extent I would not recommend buying into them.
Conclusion – Scam or Not?
Yes, Smart Cash App does provide you with some real training for making money online via affiliate marketing, and Yes, I suppose it is possible to actually make money after going through this training–HOWEVER, who would want to purchase a program from some guy that probably doesn't even exist, a program that is surely going to disappoint anyone who bought into the sales hype, a program that mostly provides general information that could be found for free pretty easily online, and so on.
Overall this is a very scammy program that I certainly am not going to be recommending to any of my readers–there are far better choices out there. Whether or not you want to call it a scam is up to you.
If you want a proven way to make money online that is not based around a bunch of BS then check out this guide I put together–in which I go over exactly how I make a living online, which I have been doing since 2015.
You also might want to check out my top picks for making money online for other alternatives.
Comments or questions? Leave them below and I will get back to you as soon as I can 🙂