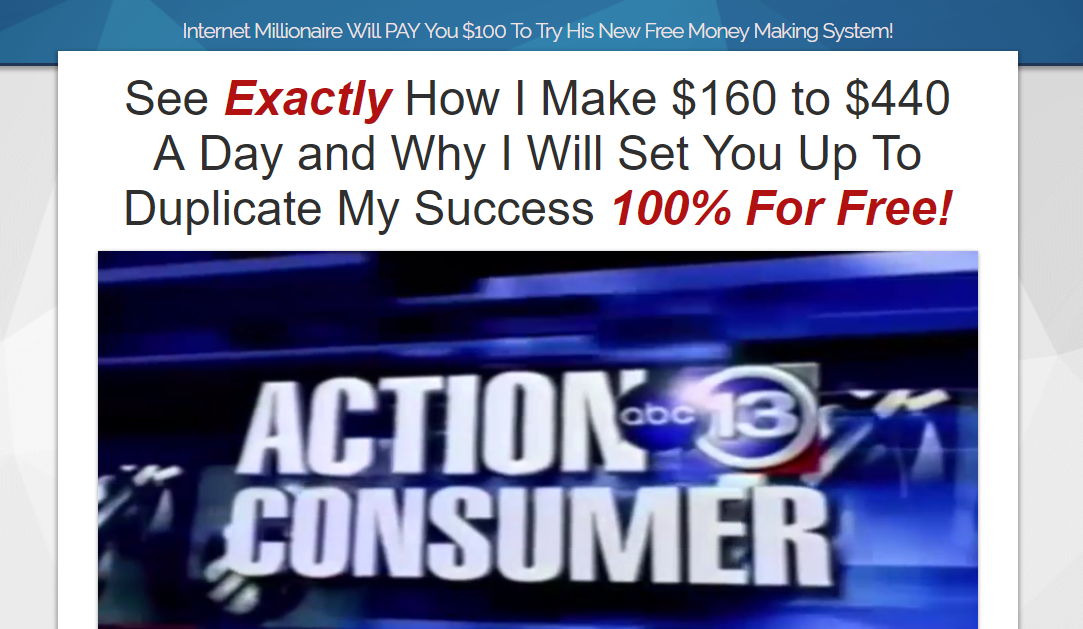 Welcome to my review of Tiny Website System.
If you are possibly thinking about signing up for this program but are hesitant to do so then you are right where you need to be. Maybe you are wondering is Tiny Website System a scam?…can you actually make money?.. Whatever the case I'm going to be covering some things that you definitely need to know.
Tiny Website System Review
Tiny Website System pretty much claims to be your one way ticket to financial freedom. It does sound too good to be true and that is because it pretty much is. While you can make money with this "system" I sure as heck would not count on making thousands of dollars per day and honestly wouldn't even recommend it.
The sales video that I watched was way overhyped and made everything seem way better than it really is.
This system was created by Jack Ryder who claims to have made over $1.7 million in the past year with it. And what is crazy is that he claims he is now giving this system away for free. He literally tells you that he will be giving you the entire blueprint.
Some Misleading Information
One thing that I think is misleading is how they show news broadcasts about work at home opportunities as if they are talking about this Tiny Website System. The truth is that these news clips you see in the sales video have absolutely nothing to do with this. They are real news clips but they are not talking about anything to do with the Tiny Website System.
Also, one of the main landing pages for this Tiny Website System promotion website is this…. which says "As Seen On:" and then it shows a bunch of news station logos…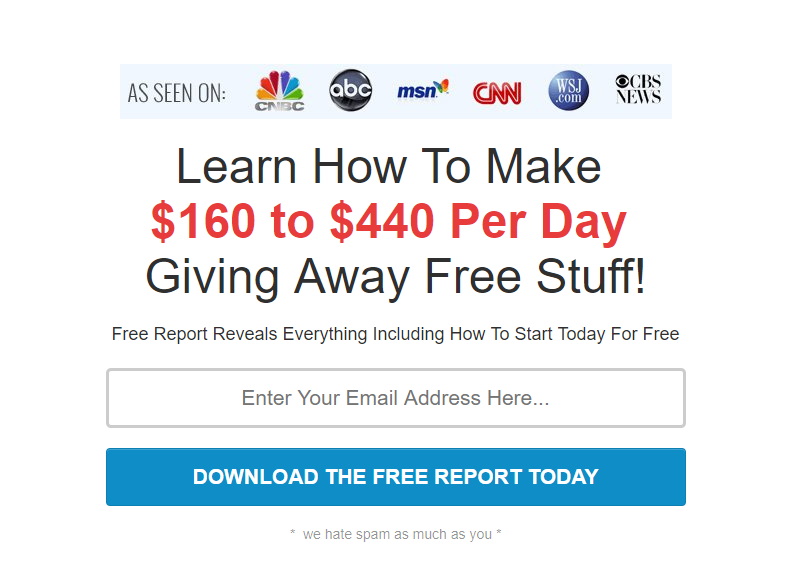 This is a flat out lie. This place has never actually been on any of these legitimate news stations and it never will be.
Another piece of misleading information is how he tells you that this is some secret system that only he knows of. the truth is that there is nothing secret about this and he sure as heck didn't invent it. I mean sure, he put together this particular program but the methods/techniques used in it are nothing new.
On top of all of this I don't even think that "Jack Ryder" even exists. He tells you that you probably haven't heard of him for legitimate reasons but I think the main reason is because he is a fake made up person that was made up for the purpose of promoting this program.
I see this all the time when programs like this make up names for the people behind them when they don't want to be known.
What This System Really Is
Tiny Website System is just an older program called Profit With Jack which was a system promoted by a number of different sites including Guaranteed Email Systems that has been renamed and now remarketed under this new name. This is not uncommon at all for programs to do this. Usually programs that aren't very good and don't work will rebrand themselves under new names to escape the bad stigma that was associated with their previous name.
This program will give you a pre-made system to go out and sell the same system. It will give you pre-made sales pages, capture pages, etc. This is all good and makes things easier but the traffic generation is always the hard part of online marketing, which you will have to do on your own.
The whole goal here is to set you up so that you go out and promote this same Tiny Website System and make money doing so.
Something else worth noting about the system is that there are plenty of things you will have to pay for. I know he makes you think that everything is going to be free but that would be too good to be true wouldn't it?
There will be upsells for ClickFunnels and GetResponse, just to name a couple, which will cost you over $100 a month. ClickFunnels is lead pages software and GetResponse is an autoresponder.
Conclusion on Tiny Website System – Scam?
So is this a scam? I guess that really depends on what you consider a scam. It is very misleading that if for sure but you can make money with it. You choose whether or not its a scam.
One thing that is for sure is that it isn't the best way to make money online. Its being rehashed under different names for a reason… because there is bad stigma associated with the original name.
If you are looking for a lot better of a program for making money online then it doesn't get any better than Wealthy Affiliate. I have been a member since 2015 and make a living online now. Its also worth knowing that I started out there with literally zero experience.
==> Full review of Wealthy Affiliate here
Comments, questions, concerns? Leave them below and I'll get back to you soon 🙂