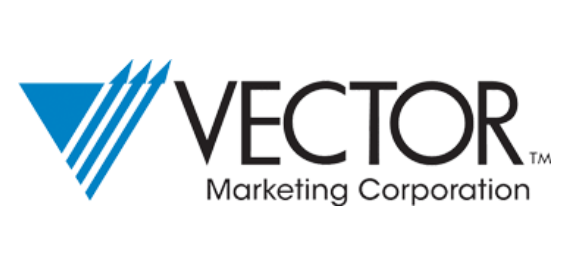 There is a lot of controversy surrounding Vector Marketing. If you do some looking around online you will see all kinds of complaints about it being a pyramid scheme, a scam, and just an awful place. But are these complaints legitimate or are they baseless and nothing more than rumors? Are they a scam really? Is Vector Marketing a pyramid scheme?
In this short review I will be going over the truth of the matter at hand. I have reviewed tons of similar independent work opportunities like this and I don't know if I ever have seen so much information online. Its insane. Anyone trying to find out the truth here has to dig through loads of BS before finding truth and even after you do you might not know what they heck to believe.
Anyway… I'll be answering all the scam pyramid scheme questions you have and will be going over the good and bad sides of this place.
What is Vector Marketing?
Vector Marketing is the marketing branch of the CUTCO company. Their job is to sell the CUTCO products, which as far as I know consist of a bunch of knives.
They use a direct sales business model where they hire sales representatives to sell the products directly to people. This means the sales reps are on the ground face to face with customers selling these knives.
Vector Marketing in particular really seems to target college students. The reason for this is because they offer flexible hours and also probably because they know college students are easy recruits.
How The Job Works
As a representative you will be going around to people's houses or wherever and presenting these knives to them. You will demonstrate how good they are try to get people to buy them.
The schedule is very flexible because you are considered an independent contractor. This means that you set your own schedule. You choose when you go out and try to sell these knives.
One of the biggest downsides of the job is that you only get paid when you set up appointments to showcase the knives to people and when you make sales. Much of your time will be completely unpaid because you will end up getting turned down by people who are not interested. This is something that they don't make clear when recruiting in new workers and is very misleading, which then leads to many of the complaints being written.
The Compensation Plan
You will receive a base pay and commissions if you make a sale. The base pay is usually $15/hr but I have heard of some people getting paid as much as $18/hr. However, remember this is only when you have appointments set up. You will not get paid the base pay when you are walking or driving around looking for new potential customers.
So when you set up an appointment you are going to get paid either way, whether you sell knives or not. At the bare minimum you will get paid your base pay and hopefully you will make a sale and earn some commissions on top of that.
Is It a Pyramid Scheme?
In no way is Vector Marketing a pyramid scheme. There is nothing about it that resembles such in any way. Now I'm not saying its a great opportunity and I know that they do mislead people into becoming sales reps…. but calling it a pyramid scheme just isn't the right word for it.
In pyramid schemes most of the focus will be place on recruitment. Most money will be made off of recruiting in others to join and making money by them being forced to purchase a "product kit" and then also making commissions from the sales they make. Pyramid schemes have multiple levels where commissions flow up the pyramid into the pockets of those at the top, which is why its so lucrative to recruit more people in beneath you.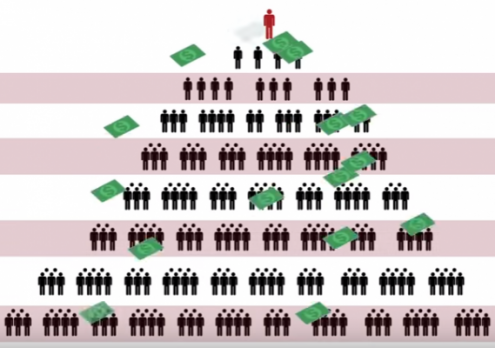 With Vector Marketing there is no incentive for sales reps to recruit others in. This is not a mlm (multi level marketing) opportunity like Youngevity, Shaklee, etc and you don't get paid from those beneath you. You only get paid from what you do so for this reason it is in no way a pyramid scheme.
Cost to Get Started – Lots of Misinformation
So before you can get started you will need to purchase a demo kit of knives. This will be what you take around and give presentations with and they are pretty costly.
The problem I'm having here is knowing what is true and what is not true. There are scores of complaints about being forced to purchase these kits without knowing about it beforehand. Many workers claim to have lost more money buying the kits than they made from working for Vector Marketing.
However, Vector Marketing claims that they "loan" you these demo kits. I'm not really sure what they mean by this because they don't explain. If anyone has any additional insight on this matter I would appreciate hearing from you. I don't know what to believe at this point.
Final Thoughts – Good Opportunity or Not?
Vector Marketing can be a good opportunity but the way I see it there are probably very few people who are going to be able to make this work. If you don't have that salesperson type of personality then this more than likely isn't going to work out good for you. Since you only get paid by the appointment you are going to have to be very good for it to be worth it.
Vector Marketing's recruitment process needs to be restructured in my opinion. They basically heard a bunch of people to these massive meetings and where they present the opportunity to them. Most people going to these presentations have been mislead and think they are going to be getting a job where they make $15/hr every hour… which just isn't true.
The recruiters for Vector Marketing is where the problem is at. There opportunity itself is not a scam but how they seem to mislead unsuspecting people into joining (usually college kids) is not right.
So my final words would be to join if you want but I wouldn't unless you think you are one heck of a salesman. If you are even questioning this at all then you probably are not.
Something else that you might want to take a look at is how I make money online. I make a living working online for myself and this is something that can be done on your own schedule. You can read this post I wrote on how I make money, how it all works, and how others can get started.
It is important to know that this takes a while to really start making good money with though. So if you are in need of money right now this probably isn't for you.
==> How I make money online here
Questions, comments, concerns? Leave them below and I'll get back to you soon 🙂