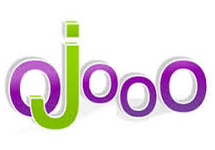 Wad Ojooo, wad.ojooo.com, is a PTC (paid to click) site where anyone can earn money by simply clicking on ads. It sounds simple and that is because it is simple. But PTC sites are notorious for being the biggest wastes of time on the planet. So is Ojooo any good? Is this place legit? Or is Wad Ojooo a scam that is just going to leave you frustrated and discouraged at the end of the day?
If you were considering making money online with this site then you are going to want to read this review over first. I'll be going over a few important things that everyone should know before getting involved or not.
Wad Ojooo Review
As mentioned, Wad Ojooo is a PTC site. They pay people to click on ads that are run on their platform. This may sound like a strange concept if you have never heard of it before but they aren't lying. People pay them to run ads on their platform and they pay people to click on the ads. Its kind of like a win/win for both parties but as you will see its not that great for either side.
If you are familiar with NeoBux or DonkeyMails then you know what to expect.
This place also give people the opportunity to earn a little money by completing offers, like signing up for trials, signing up for other sites, etc, as well as for watching videos, but the PTC part of it is the main thing here.
How It Works
Once you sign up you will be able to view ads and make money. These ads will be on all sorts of things because anyone can join and run ads here. Most of them are for make money online opportunities and things like that but you will see others.
You will have a limit of 100 ads per day that you are able to view. When you click on an ad you can't just exit out right away. Instead you will have to stay on the page for a while. This could range from 10 seconds to a minute depending on the ad. You must do this in order to get credit for it.
They tell you that you can earn as much as $0.04 per ad that you click but I wouldn't expect to earn this much. Some ads will pay this much but there are also ads that will pay as low as $0.001, which is ridiculous.
The videos they pay you to watch are the same story…. they pay extremely low and can be quite long, sometimes 30 minutes plus.
Ojooo also offers paid memberships where members are able to click on more ads and earn more for what they do. However, it doesn't seem to be worth it.
Referral Program
They also have a referral program where you can make money by getting other people to join this site. You will be able to earn commissions off of what they earn.
This may sound amazing but don't expect to earn much of anything because they won't be earning much of anything in the first place, which means neither will you.
Should You Advertise on The Platform?
If you are looking into Ojooo because you are thinking about advertising on it then hear me out first.
The traffic that Ojooo will bring you is what you call extremely cheap traffic. You can pay as little as $1 for 500 view on an ad, which is insane. But the traffic is extremely low quality and will not convert well at all.
Just think about it. The people that will be clicking and viewing your ad will be doing so to make money, not because they are actually interested. Sure some people might interested but most people are going to click on your ad and leave the second their time is up.
PTC sites like this are always horrible for traffic generation It is very low quality traffic and just doesn't work.
Conclusion on Ojooo – Scam?
Wad Ojooo is definitely not a scam. They do provide a legit service and you really can make money on this site just by clicking and viewing ads as well as by advertising. However, is this place worth your time??? That is a different question and the answer is up to you but as for me, I sure as heck won't be joining.
PTC sites like this just don't pay well or even close to it. Even paid survey sites like Swagbucks are better options for making some extra money.
When it comes to making money online there are a lot more scams and wastes of time programs out there than legit good opportunities that I can recommend. However…. gun to my head, what is the best program out there? This is it. I have been a member since 2015 and it took me from nothing at all to making a living online.
==> Recommended program I'm talking about here
Questions or comments? Leave them below and I'll get back to you ?