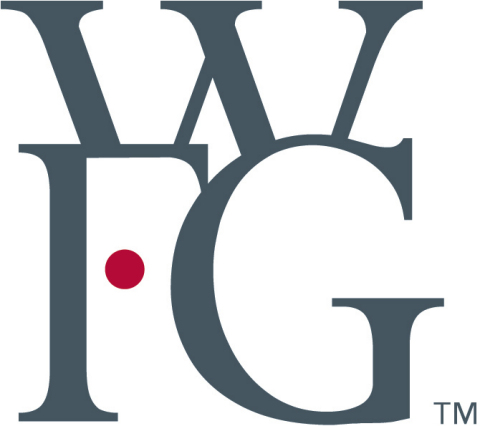 If you are interested in the business opportunity that World Financial Group offers you might be a little hesitant to join due to how the business operates. There are a lot of complaints out there and even rumors about this place being a pyramid scheme. But are these just baseless rumors or do they have are any truth to them?
Is WFG a pyramid scheme or do they offer a legitimate business opportunity that could be life-changing? I took a look into this business and decided to write this post to clear the air on a few things. I'll be going over what this place is, how it could be a pyramid scheme, the compensation plan, and more.
World Financial Group Overview
World Financial Group, aka WFG, is a mlm style business that sells investment products ranging from college savings plans, to mutual funds, to life insurance, and more.
They rely soley on independent representatives to do the marketing and bring in business. These independent reps can be anyone. It is very simple to join into this business and will cost you $100 ($125 in Canada)
As an independent rep you can make money in 2 ways… by selling WFG financial products directly to customers or by recruiting in new independent representatives and earning money from what they do. The fact that you can recruit new reps in beneath you and earn money from their efforts is the mlm part of it all and is what brings the term "pyramid scheme" into the mix.
How WFG Could Be a Pyramid Scheme
There are a lot of legitimate mlm companies out there where you can make money from people you recruit into the business beneath you in your downline. So just because you can do this in WFG doesn't necessarily mean its a pyramid scheme.
What would make this business opportunity cross the line and be considered a pyramid scheme would be if its revenues were overly dependent on recruitment rather than sales to the general public.
So the question that needs answered here is whether or not they do rely on recruitment too much and push their independent reps too much to recruit. To answer this question I took a look into the compensation plan that they have in place to see what they push recruits to do.
The Comp Plan
The compensation plan that WFG has in place puts emphasis on both recruitment and on product sales.
When you first join into the company you start out as a Training Associate where you cam make 30% commissions on product sales. 30% commissions is decent but of course you want as much as possible. So what do you do? Well… you try to advance up to the next rank. With each increasing rank you can earn a higher percentage commissions per sale.
There are 6 ranks total. Their commission percentage along with the requirements that need to be met to get to that rank I've listed below…
Training Associate – 30% commissions

This is where all people start off

Associate – 45% commissions

Need to recruit 3 new associates and 3 new sales in 30 days to achieve this rank

Senior Associate – 55% commissions

Need to recruit 10 new associates and make 10 new sales in the next 30 days to achieve this rank

Marketing Director – 62% commissions

Need to recruit 25 new associates and make 25 new sales in the next 30 days to achieve this rank

Senior Marketing Director – 80% commissions

Need 75,000 points over 3 months
Need 10 life licensed associates
Need to have make over $35,000 in commissions over the last 12 months
So as you can see if you want to make as much money as possible you are going to have to recruit. Recruitment is a must if you want to move up the ranks.
And on top of the fact that you will earn higher commissions on product sales when you move up the ranks you will also earn commissions from the sales of the people that you recruit in. Unfortunately I wasn't able to really find a lot of information on the actual mlm structure of this business and how it works so I can't tell you for sure how many levels this mlm has.
So Is It a Pyramid Scheme?
Anyone that looks at the comp plan here can see that it really pushes recruits to recruit more people in. There is no doubt an overwhelming incentive to recruit.
However… there is also incentive to make product sales and this is something that remains at the forefront of the business. For this reason I cannot call this a pyramid scheme.
They also don't force new recruits to spend a bunch of money. The only money that WFG pockets from new recruits is the $100 administrative fee which is nothing.
There are a lot of people going crazy recruiting people in by deceptive means just for the sake of making money off of them but unfortunately that is going to happen with mlm's like this.
Conclusion on WFG
You have to be careful with what you hear when it comes to WFG. I have heard stories of independent reps posting jobs on workboards just to bring in recruits, many of which make the opportunity sound much better than it is.
The reality is that with mlm's like WFG only the top few % make the good money. Those that are new and at the bottom won't make much at all. You have to recruit, recruit, recruit and build up your downline if you want to make good money. Most people fail in these businesses and that is why there is always such a high turnover rate.
I wasn't able to find an official income disclosure from WFG but I have looked into and reviewed enough similar mlm's (just reviewed Norwex and Pruvit) to know that with a compensation structure like this most people will fail miserably.
Anyway… that is it for this post… I'm tired of writing. If you have any questions, comments, or concerns please leave them below in the comment section ?