I came across this website called lifestylelady.me recently that makes claims of making easy money online. But can you really trust what you hear? Is Lifestyle Lady really this amazing program that is finally going to give you the financial freedom that you need? Or is this just a scam that is going to have you pouring out money and chasing your tail with no success?
When I came across this site I knew I had to write a review on it. Why? Well because I know there are going to be a lot of people questioning the legitimacy of it all and there are also going to be people that feel scammed after buying it…. because what they tell you is misleading.
Lifestyle Lady Overview
There is no program or system that is actually called Lifestyle Lady. The website, lifestylelady.me is a website that was created by an affiliate of another program and it is being used to funnel people into buying this program, which will make the person money.
There is nothing wrong with promoting a program and getting paid to do it, after all, that is how I make a living. But what I don't like about this site is how they mislead people and feed them all the fairytale information that they want to hear.
I'm not saying you aren't going to make money with this program, but what I am saying is that it isn't nearly as easy as they make it sound… which I'm guessing you were suspicious of already.
What You Are Really Buying Into Here
The real program that this site is funneling you into buying is called Aspire. And Aspire is an online marketing program that sets you up with training and tools to make money online.
I am very familiar with Aspire because I have reviewed sites like this one in the past where affiliates promote it to make money, usually in a rather misleading and unethical way. In fact, I just reviewed Copy Success and Profit Countdown the other day, which are two other sites that are the same thing.
The reason that there are so many sites out there that are promoting Aspire is because this is what they push you to do. You see Aspire provides you with online marketing training, tools, and websites for you to make money online. And while it is possible to apply what they give you to pretty much any online business, it is specifically designed to get you to go out and make money promoting Aspire.
Basically it is one of those "buy this program and you can make a lot of money getting others to buy this program" type of deals.
The REAL Cost
You can become a member of Aspire for $1 for the first 2 weeks but this then jumps up to $37/mo. And you will end up paying more than that if you stick with this. The reason is because you have to first buy the Aspire products before you can make money selling them. When you buy them you get the "licensing rights" which means you can then sell them.
Their products cost in the thousands of dollars range. These are known as high ticket products. You can make a lot of money in commissions selling them but they also cost a lot for you to buy.
They also have 3 memberships. The $37/mo that you will start out at is just the beginning. Their highest membership is $127/mo and you will want this because it unlocks more of the compensation plan for you, which means you can earn more money.
One Thing I Don't Like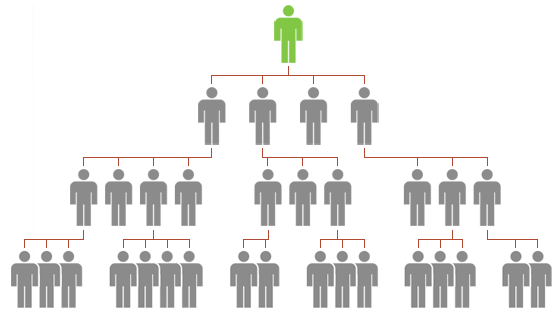 Aspire is what you call a mlm program. This means that not only do you make money by selling their products to people, but you also make money from the people that buy in beneath you.
Their compensation plan goes 3 tiers deep. The people you personally recruit in make up your first tier, the people that they recruit make up your second tier, and so on.
Now this may sound very appealing to you that you can earn money from what other people do, but this actually makes it more difficult to make money. This pyramid-like structure makes it so that those at the top reap most of the rewards while those at the bottom struggle and lose out.
Conclusion on Lifesyle Lady & Aspire – Scam?
I definitely consider the lifestylelady.me website to be a scam because it is very misleading and suckers people into buying a membership for Aspire. Aspire itself I don't really consider a full-blown scam although I don't like how they push people to buy into upsells and also push people to promote the program to others.
All in all I just don't recommend Aspire.  It is very costly, it is much more difficult to make money with then they lead you to believe, and its definitely not something I would recommend to beginners with no experience.
If you are looking for a more legitimate way to make money online then I would suggest reading about my no. 1 recommended program here. I started with this program back in 2015 and am still a member to this day. Its also notable that I am making a living online now and this can pretty much all be attributed to what this program has taught me.
==> My No. 1 Recommended Program Here
Questions, comments, concerns? Leave them below in the comment section below and I'll get back to you soon ?