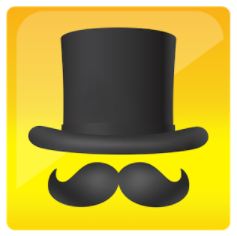 The lucky day app is a free app where you can play lottery type games with the chance to win real money. But is this app legitimate or should you avoid it? Is the Lucky Day App a scam?
I know there are a fair number of complaints about this app being a scam so this is why I decided to write this review. It can be difficult to know what to believe and what now to believe so I'll try to take a level-headed approach with this review and tell you what you should know.
Update: I have since uninstalled Lucky Day because they reward you very little and it gets annoying. There are also a fair number of problems with the app and many people complaining about not getting paid. I would recommend InboxDollars (currently has a $5 signup bonus) much more over Lucky Day.
---
[thrive_text_block color="light" headline="Lucky Day App Review"]
Name: Lucky Day
Type: Free lottery app
Recommended?: NO… NOT ANYMORE! This app has went downhill badly.
Overview
The Lucky Day App was something I originally recommended, but I have since had to change my position on it. So you will have to disregard some of this review. There are tons of complaints adding up and lots of people not getting paid when they should be.
Overall I do not recommend this app anymore. InboxDollars is a much better alternative that I do recommend.
[/thrive_text_block]
As I said, this app is free and anyone can get it on their mobile device to play lotto games for a chance to win real money. This may sound a bit suspicious to you right off the bat. How can a free app pay people money?
The answer is simple really: Advertising. This Lucky Day App makes money from advertisers. When you are inside the app its not like you can just go from game to game trying to win everything. You will be forced to see ads which companies pay the Lucky Day to display. This can be very annoying and I know there are some complaints about it but it has to be done. The Lucky Day App has to make money some how in order to be able to pay people for winning right?
Overall this app seems to be ok. However, there are a good number of complaints adding up as of recently and this is somewhat concerning. I'll go over more of this soon. First I want to go over how it works.
Similar free lottery programs: Snuckls, Skylom, and Baymack.
---
Inside The App
I'm not going to go into too much detail here because the app is very easy to use and straightforward. When you are inside the app you will see that there are 4 different game types that you can play. These include raffle, lotto, blackjack, and slots. All of these games are based on randomness with very low chances of winning substantial money.
The jackpot, the highest amount that you can earn, is $100,000, but as I'll go over, don't count on it.
Just like the real lottery games you don't have to win the jackpot to win money. You don't have to get every number right. If you guess any amount of numbers correct you can still earn money.
You won't earn money right away however. You will earn coins and these coins can then be cashed out for real value.
---
Cashing Out
When you earn coins you can choose to redeem these for gift cards, which have real value, or you can use them to play more games inside the app.
From what I see the minimum amount of coins that you need to be able to cash out is 10 million. The lowest valued gift card is $10, which means that 1,000,000 coins is = to $1.
It can take fair amount of time to actually reach this cash out minimum so you are going to have to be patient.
*Paypal is also available for cashing out.
---
Complaints
Right now my main concern is that the app isn't paying some people. There have been multiple complaints as of recently about coins suddenly vanishing from accounts and this is a serious problem. It would be different if it were just 1 or 2 people complaining about this but there are many.
I'm hoping that its just a glitch that is affecting only some people. I know they have had glitches in the past that they have worked out. And one promising sign is that there are still members that are claiming they are receiving their rewards.
Overall this app actually has a great rating on Google Play, so that is another plus. As you can see they are scored a 4.3/5 with over 30,000 ratings…
Update: 
I've been coming across quite a few complaints from people claiming that they will reach $9 in their accounts and then suddenly they will not be able to make any more, which would make sense because at $10 you are are able to cash out. So it seems that Lucky Day is screwing people over by keeping them from getting to the withdrawal threshold.
There are some complaints in the comment section below from people who have experienced this.
This app may have an overall good rating, but there are lots of new complaints flooding in. It is going downhill and downhill fast.
---
Only Good For Fun, Not For Making Money
This app is definitely not for you if you are looking for a reliable way to earn some money. Everything is a gamble on this app. Its not like you can use it for a certain amount of time and earn a certain amount of money. There is no guarantee that you will even earn money.
Just like the real lottery, the winning numbers for the games on this are random. So while it may not be all that improbable to win a couple bucks, it is highly unlikely that you will win anything substantial, such as the jackpot. So don't count on winning that $100,000 in this lifetime.
In fact I don't think there has ever been anyone that has won the whole $100,000 jackpot prize. I have seen people win a couple thousand but nothing even close to the entire jackpot.
For this reason I would only recommend this app to those looking to have a little fun with a chance of making money. If you like lottery type games then this might be for you.
---
Conclusion on the Lucky Day App – Good Opportunity or Not?
Overall this app is decent and although some people are calling it a scam I don't see it as one. I'm sure there have been people that have lost their earnings due to glitches with the app but technical problems will happen with just about anything like this.
You can go to LuckyDayApp.com and enter my referral code SR985KL to earn free credits and bonuses when joining.
Update: I don't recommend joining anymore as I've previously stated. This place just has way too many complaints and is becoming more and more of a waste of time. InboxDollars is a good alternative that pays better for your time and several different ways to earn easy money. They also are giving out a $5 bonus right now as incentive to join, which is nice.
Personally I'm not going to be spending my time with this app because its mostly a waste as far as I see it. My time can better be spent elsewhere and I'm sure yours can too.
Please leave any questions or comments down below and I'll get back to you as soon as I can 🙂