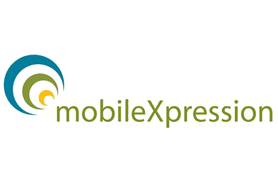 Welcome to my review of Mobile Xpressions.
If you are thinking about joining and downloading the app then you are in the right place. Maybe you are wondering will Mobile Xpressions scam you, will they violate your privacy, are they legit, etc??? I know there are a lot of people looking into this place but are hesitant to join and that is why I decided to take the time to write this review. I'll be going over how it works and a few other things that you need to know beforehand.
Mobile Xpression Review
Mobile Xpressions is a market research company that will pay people with mobile devices to monitor their activity. The purpose of this is to identify trends, surfing behavior, patterns, etc. that affect the mobile internet.
Installing their app will give you the ability to earn rewards for doing nothing.
MySurvey actually has an extension called MySurvey Connect that is basically the same thing except its for desktop computers.
How It Works
Its very simple. After you sign up you will have to download 2 apps to your phone, the Mobile Xpression app and the Mobile Xpression Connect app.
These apps will run stealthily in the background and collect data on what you do online. Data will automatically be sent back to the Mobile Xpression's servers so that your phone doesn't get too bogged down. They will not monitor activity that such as texts, calls, or even emails (which are online of course) due to privacy reasons.
Each week that you have the apps installed you will be able to enter into a prize drawing to win cash, gift cards, and other prizes. Don't expect to win anything here though. There are way to many others in these drawings.
Depending on where you live, you will also get what you could call a sign up bonus. For example, if you live in the US you can get a $5 Amazon gift card after having the apps installed for a week, which is pretty nice. There are similar bonuses for people living in other countries.
You can also receive credits for being active which you will be able to redeem for rewards once you accumulate enough.
Requirements
On their website they tell you that you will need less than 100KB of memory available to be able to download the research software and 128KB of memory available for there to be adequate room to store the data it collects.
And of course you will need a mobile device. Not every mobile device out there is supported by this app but they are always adding more to the list.
Complaints
Phone Speed
They tell you that it shouldn't affect speed of android devices but they do say that iPhone and iPad devices may experience slower speeds when connecting to the internet.
Increases Phone Bill
If you have unlimited data then you will have no problem with this but if you do not then your phone bill might increase. The reason is because you will have to download the Mobile Xpression + the Mobile Xpression Connect app and data will also be used every time the app sends data back to Mobile Xpression's servers, which it does automatically.
Privacy Concerns
Of course there are some privacy concerns with this. They tell you that phone calls, texts, emails, etc will not be monitored but how can you be sure of this? The answer is you can't. You just have to trust them which some people are not willing to do.
Battery Life
There are complaints out there from people claiming that these apps make a noticeable difference in how long their battery lasts. Its understandable that it could drain the battery but I don't think it makes much of a difference.
Locked Account
One complaint that you definitely should know about that I have come across more than once is people complaining about getting their accounts locked when they go to redeem credits for a gift card, etc. This is a complaint I have seen on rewards sites (es: paid survey sites) also. Its like they don't want to pay you.
However, I cannot personally verify these complaints. Its just that I came across more than one and I think they are worth mentioning.
Conclusion on Mobile Xpression – Worth Joining or Not?
There are quite a bit of complaints about this place but it really isn't a scam. They are a legit market research company and you can make a bit of money with them. But if you are looking to make anything even close to significant then this is not what you are looking for. You can make more with paid survey sites like Swagbucks which also barely pay anything.
The good thing about this place is that you don't have to do any work. But is the low amount of rewards worth the battery draining? The slower internet? The privacy concerns? These are questions that you would have to answer.
On a different note… if you are looking to make good money online then I suggest you take a look at this program. I have been a member since 2015 and make over $5k a month with it, which I live off of.
Questions, comments, concerns? Leave them below and I'll get back to you soon 🙂