Welcome to my review of My Online ATM.
If you came across this program and are thinking about joining you are definitely going to want to hold up for a minute and read over what I have to say. Why? Well because the information given is misleading and there is more you should know about this program beforehand. Is My Online ATM a scam? Ya… pretty much and you will see why.
My Online ATM Review
In the sales video I watched for My Online ATM there is a ton of hype. They pretty much make this program sound like the most amazing thing there is. They have video testimonials from alleged members that are making $10,000+ per day… I mean who wouldn't want to join right?
Well, if I have learned one thing from making money online over the past couple years it is that if a program sounds too good to be true then it probably is. And in this case…. it is exactly this.
The Whole Thing Is Fake
Everything about this program is fake…. the name, the testimonials, the limited number of openings… everything.
Those testimonials from people claiming they are making all kinds of money with this system are fake as can be. I knew this right away because I recognized the one guy from the video. I have seen him in many other scam programs that I have reviewed in the past.
Here he is on Fiverr, which is a digital marketplace where anyone can hire people for various reasons, such as in this case for creating a fake testimonial..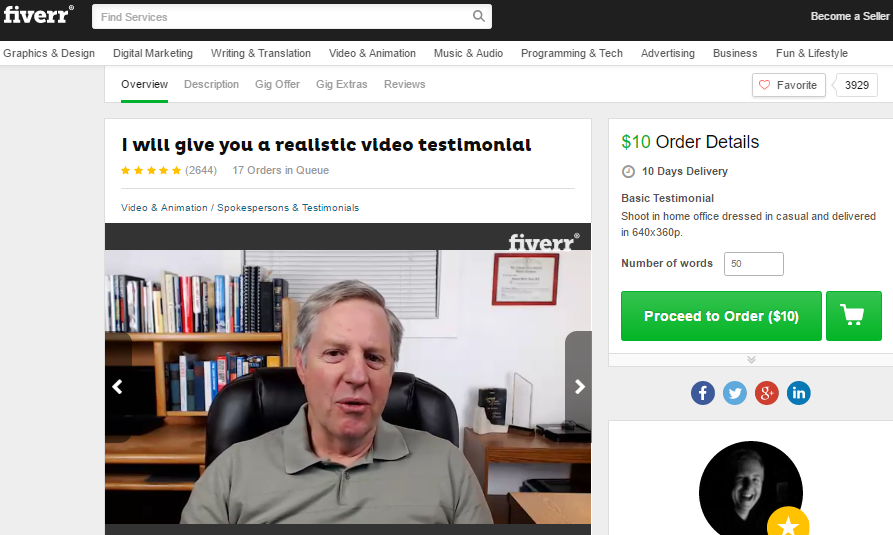 So the video that was on My Online ATM's sales page was all fake and this guy was getting paid to say it.
An believe it or not the entire My Online ATM program is fake. There is no program that is actually called My Online ATM. And you will understand what I mean in a minute…
What My Online ATM Really Is
This program is nothing more than a fake that was created to get people to buy into another program called MOBE. MOBE (My Online Business Empire) is an online marketing program that provides training and tools for making money online.
The reason this My Online ATM is funneling people into MOBE is because the creator of this fake site is an affiliate of MOBE, which means that he gets paid when he refers people to buy into it. I review sites like this all the time, for example Home Biz Now and Cash Relief Now.
And if you sign up for MOBE you will likely go down the same road. The reason for this is because MOBE subtly pushes members to make money online by promoting MOBE to other people. People buy into it to make money online and then they are pushed to make money online by getting other people to buy into it as well.
Don't take this the wrong way. MOBE does provide a lot of value. It is full of very good online marketing training and professional tools that do work. But although you can apply what you learn and are given to any online business you will be pushed to promote MOBE, which is what most people do.
The Cost…. Uh Oh
The cost of MOBE is what makes it a bad choice for many of those out there looking to make some money online.
There are lots of upsells withing this program and some of them cost over $20,000. That is why you hear people talk about making $10k plus commissions. It is because they are selling MOBE products to people that cost an arm and a leg.
And what you really need to know here is that in order to sell the products you first have to buy them for yourself. So if you want to make these big commissions you will first have to buy these extremely expensive products on your own.
Conclusion on My Online ATM – Scam?
Ok… well My Online ATM is definitely a scam in my opinion. It is a fake program that is set up to promote MOBE. And it does a horrible job at representing how MOBE really is. It makes it sound like some fairy-tale program that is going to be really easy to make money with when it is not.
Although I wouldn't consider MOBE itself a scam, I will say that I do not recommend it for most people out there. It is just too darn expensive and the risk associated with the price you pay is great.
Most people will not be able to afford to get into this business because of how pricey it will get.
If you are looking for a more affordable and less risky way to make money online then I suggest taking a look at this program. Not only is it 100x more affordable, but it is also more realistic that the average Joe can make money with it. This is the same place I learned to make money online back in 2015, and now I do this for a living.
==> Here is the program I am talking about
Questions or comments? Leave them below in the comment section ?