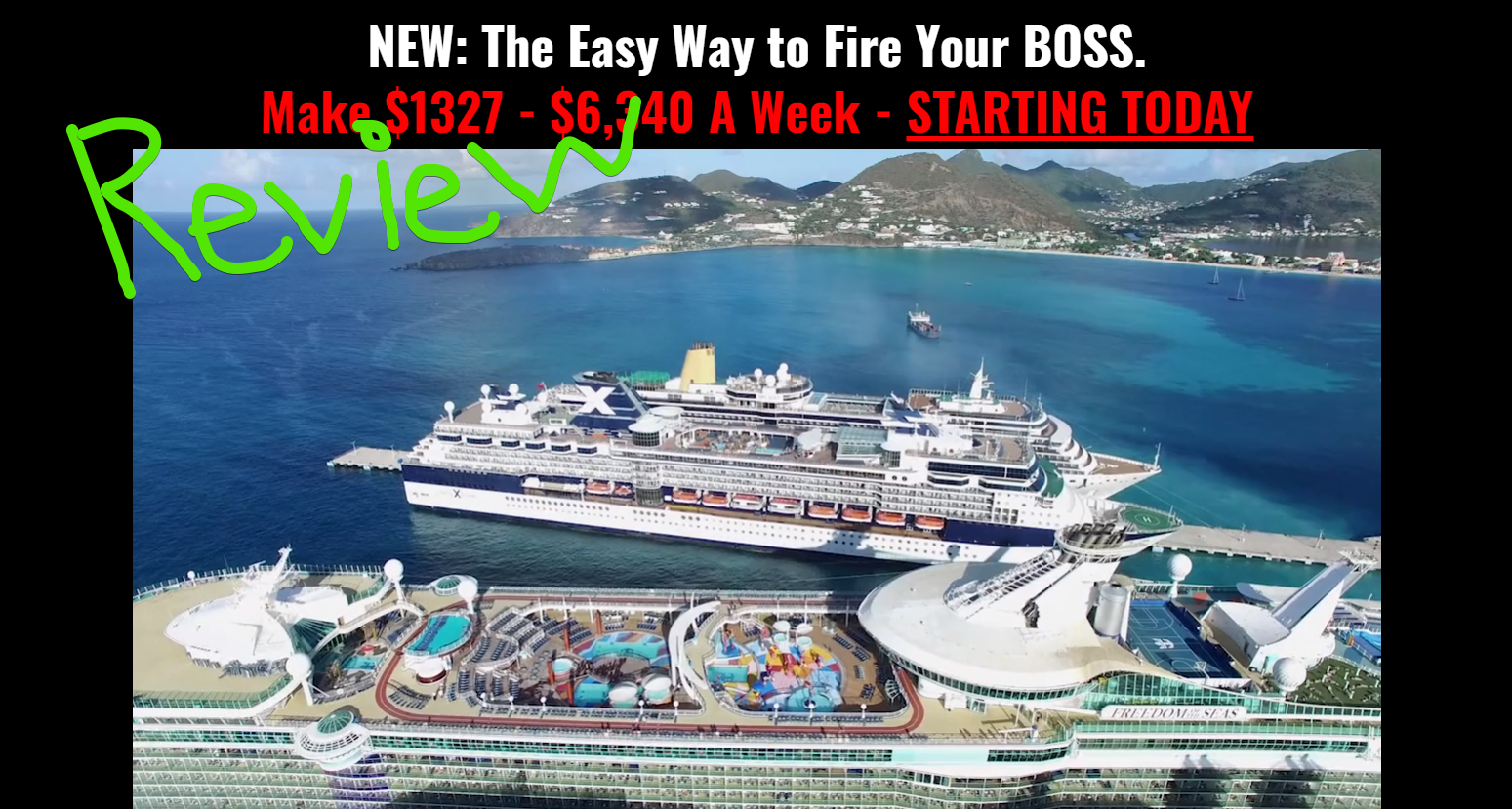 The Partner With Patrick system is said to be able to make you a guaranteed $1,000 but is this really true? We have all heard scams make ridiculous claims of being able to make tons of money in short amounts of time before. So is this on the real deal or is it just like the others? Is this all a hoax set up to make Patrick money and suck money away from people like you?
In this review I will be going over the reality of the system. If you are possibly thinking about buying into this you are definitely will going to want to take some time and rethink it. You will see why I'm saying this throughout my review here.
Partner With Patrick System Review
When you first landed on the video presentation for this Partner With Patrick system you are shown screenshots of bank accounts where this Patrick guy is supposedly making hundreds of thousands of dollars per month… All from a single website that is pumping in money day and night on autopilot. Hmmm… Sounds like some other "get rich quick" schemes I've reviewed lately like The AZ Code, Earn Easy Commissions, and 60 Minute Profit Plan.
And of course he tells you that he is going to be setting you up with your very own automated moneymaking site. Why is he doing this? Well he tells you that he has too many sites to keep up with and that when you make money he will also make money, which will act as an incentive for him to help you make money. But he never goes into detail on any of this. He just says that one time and then leaves it at that
From what he says the site is going to give you is going to guarantee you make at least $1000 with it. And all you have to do is click your mouse a few times to get the website set up. The amount of work it requires is only about one hour per day he tells you.
And of course there are limited spots. Supposedly there are any 10 spots open and you are one of the lucky people that somehow came across this website.
Red Flags That Tell Me This Is a Scam
I'm sure you are probably already thinking this is a scam since you are reading my review here, but I'm going to be going over some of the red flags that I noticed that our common characteristics of scams.
#1 – Done For You, Push Button, Only Requires 1 Hr Per Day
This system claims to be done for you, push button, only requires one hour of work every day, and is guaranteed to make you thousands. It has all the ridiculous "get-rich-quick" claims that I would expect from a scam program like this.
As a rule of thumb, when something sounds too good to be true it probably is and you should proceed with caution. The system sounds way too good to each area and that's because it isn't true… It's all a lie.
#2 – We Don't Know Anything About Patrick
The first red flag is that we know absolutely nothing about this Patrick guy. He tells us his name is Patrick and that's all we know. We don't have a last name, there is no picture of him shown… We literally know nothing.
This is a major problem because there is no way to try to find out if this guy is legitimate or not. We just don't know enough about him to do any research.
My guess is that this Patrick guy doesn't even exist. It's probably just a made up name used to promote this scam. Scam systems do this kind of stuff on time… Make up fake people all for the purpose of promoting the scam, because of course they do not want to put their real name in front of it due to the backlash they might receive.
#3 – No Information About How This System Works
There is no information given about how this actually works and how it makes you money. I guess you have to buy the product before you even know any of this.
From the video presentation all you know is that these Partner With Patrick sites make you tons of money on autopilot… But how? This is something that is not answered at all. I guess we are just supposed to believe in the system in trust that what "Patrick" is saying is true although we have no proof this guy even exists.
Yet another common scam sign.
#4 – You Are One Of The Lucky 10 People To Get This Opportunity
He tells you that you are one of only 10 people to get this opportunity, but this is all a lie. He is just telling you the stuff to try to get you to buy in as fast as possible because he makes it seem as if you are going to lose your spot if you leave the page.
If you leave the page and go back to it in a weeks time it is still going to be saying the same thing. Pretty much all scams have some sort of "false scarcity" like this.
#5 – Every Other System Is a Scam But Not This One!
Throughout the video presentation Patrick tells you that there are lots of scams out there that make false claims about being able to make you money but really just end up making the creators of money. And of course this is not one of those systems.
But can you really believe this? The answer is absolutely not. It seems like every scam system out there talks about other scam systems and then tells you why they are not a scam, yet offers a horrible explanation and has all the same characteristics of the scams they were just describing
Conclusion on Partner With Patrick – Avoid
Making money online is not something that is "easy". There are lots of great aspects to making money online, such as the levels of automation that come with an online business, but the fact of the matter is they all take real work. It doesn't matter how you're trying to make money online, what methods you are using, if you want to make money online it is going to take real work.
Partner With Patrick is just your typical get-rich-quick scheme that lures people in with bold claims of making fast and easy money online all with very little work.
No I did not buy the system so I guess I cannot say with 100% certainty that it is a scam. But I can say with 99% certainty that it is a scam. I reviewed scams like this all the time and this is nothing new to me.
If you are still thinking about buying into the system, take a look at this. I will conclude this review by showing a screenshot of the disclaimer at the bottom of the homepage on the website… Now I don't know if you will are able to read that but what it says is "The typical purchaser does not make any money using this system".

Scams like this are able to get away with what they do because they can say all the lies and misleading information they want to in their sales pitch as long as they provide a truthful income disclaimer.
But of course they leave the true income disclaimer at the bottom of the page where many people will not look. And in this example they made the text very dark and hard to see to make it so that even less people actually read this.
So pretty much they're telling you that this is only scam. The don't use these exact words but when in the sales video there at telling you you are guaranteed to make money, and then in the disclaimer that they are telling you that most people will not make money… The only logical conclusion is that it is all a scam.