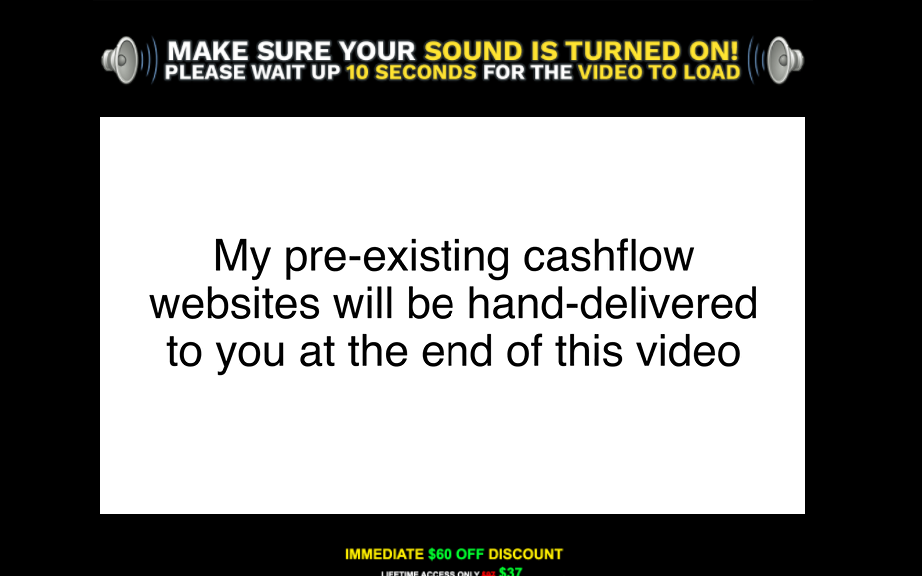 12 Day Millionaire (12daymillionaire.com) is not what it claims to be. It lures people in with hopes of hitting the jackpot and making it rich, but this just isn't going to happen. Why… is 12 Day Millionaire a scam or something? The answer is yes.. This program is absolutely filled with lies and misleading information all for the purpose of tricking people into buying it.
I decided to write this review because I know there are a lot of people out there that will be looking for more information on this program. The bold claims it makes come off as suspicious and you are right to feel uneasy about them. In this review I'll be going over the truth of this program and will expose some of the lies.
12 Day Millionaire Review
12 Day Millionaire, as the name implies, will supposedly turn you into a millionaire in a very short period of time. But don't count on this.
There might be several promo videos for this program but the one I watched was created by a man named "Josh". Apparently Josh has made 8 figures online in the past 24 months from his "cashflow", "money making" websites and guess what??? He is just every so generous and is actually going to copy some of his websites so that others like you and I can make money too..
He even says that during the video he has created you your own website and that it is making you money as you watch it…
So kind right? Well this is a scam so its actually the other way around. Josh isn't going to help you make money online, he is just going to take money from you online.
Note: This is an exact copy of the Copy My Cashflow scam that I reviewed recently.
Can't Trust This Place
Fake Testimonials
The testimonials that were in the promo video of other people claiming to be making it rich with this program are all fake. I recognized it right away because these same people's testimonials have been featured in numerous other online scams. The people in these videos can be hired on Fiverr.com by anyone to make videos like this.
Below you can see the one man from 12 Day Millionaire's promo video…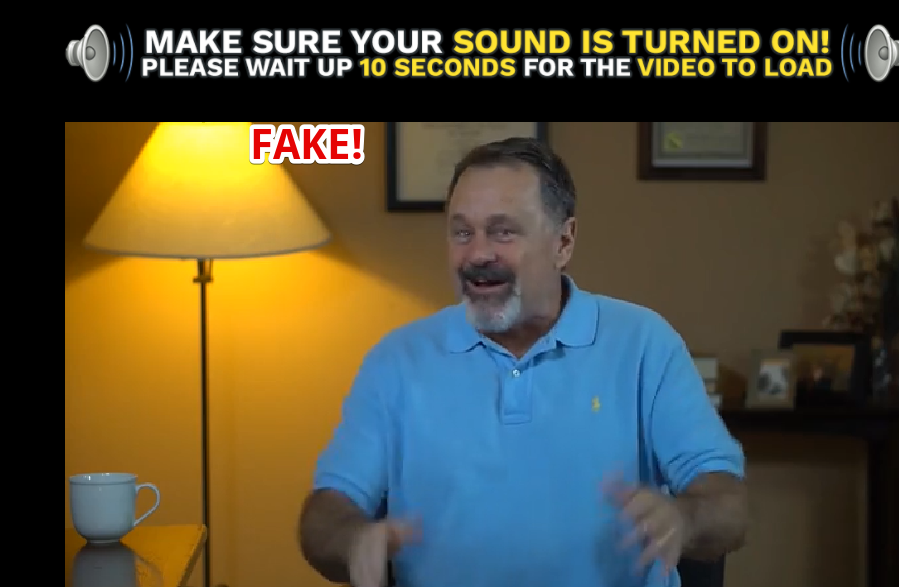 And now here is this guy's profile on Fiverr.com…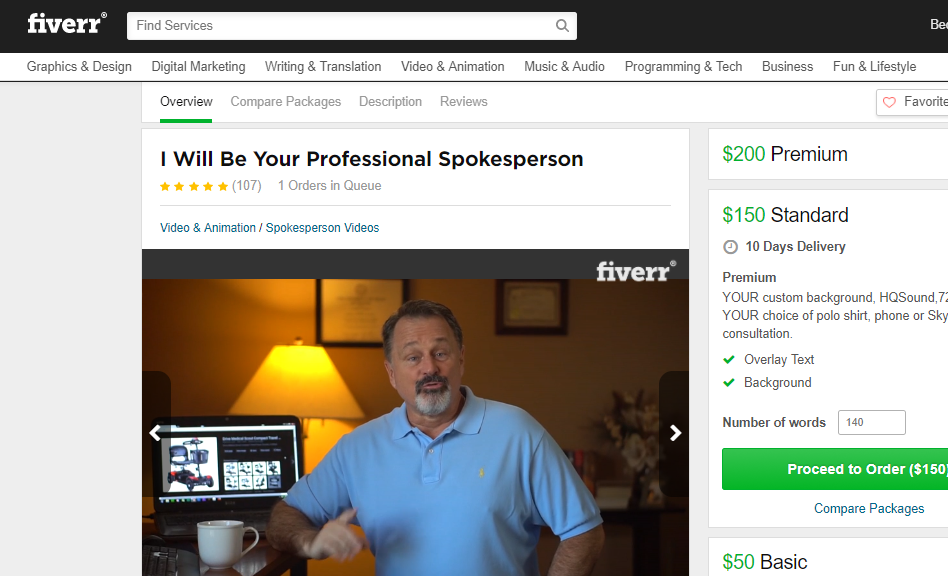 And the same goes for all the other testimonial videos that were shown. They are all fake.
"Josh" Isn't The Guy's Name
As I said, this program is said to be created by "Josh". That's what you are told but this isn't true.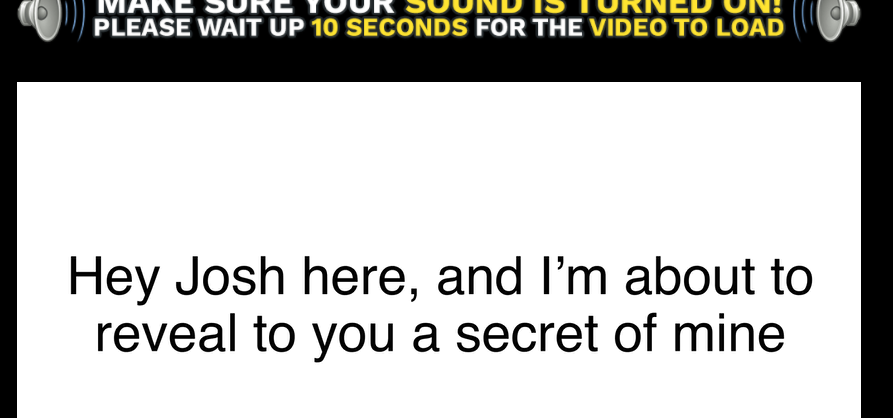 I did a little investigating and found this on the checkout page…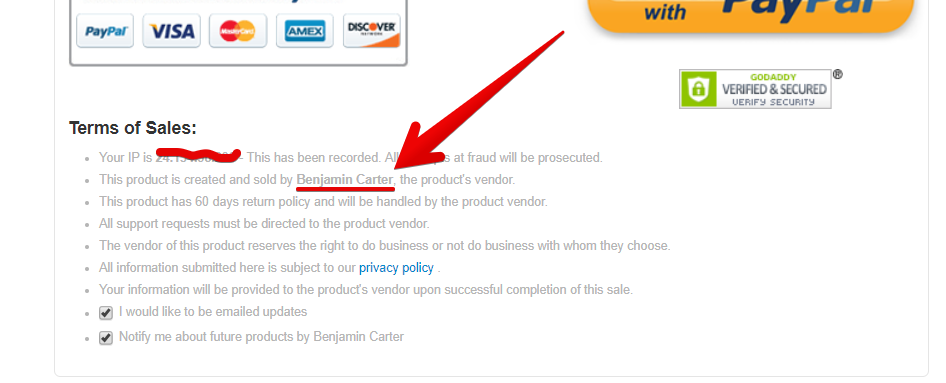 This product is "created and sold by Benjamin Carter". That is exactly what is listed in fine print at the bottom of the sales page under the Terms of Sales.
"Josh" is just some made up name probably because this person doesn't want his real name known… due to this being a scam and all.
My Prediction
I have not actually bought this program, nor do I intend to, but I have reviewed hundreds of scams over the years and I do have a prediction of what will happen if you do buy into this program.
My guess is that you will be provided with your own pre-made website. Everyone that buys into this will be provided with the same cookie-cutter site. You will also be provided with some training on how you can make money with this site.
However, the training will be far from complete. During the training you will likely be pushed into buying upsells and others training programs, which is just another way for them to make money off of you.
The Bottom Line Here
There is no super easy, autopilot, turn-key, copy & paste, do-nothing system out there that is just going to dump loads of cash into your bank account with little to no effort. People are often mislead to thinking that this is the case in the online world but from my years of experience making money online I can tell you that this is not the reality.
It takes real work to make money online just as it does offline. There are perks to making money online such as the many ways that you can automate the processes, but in one way or another it always takes hard work. There is no way around this.
If you are looking for a legitimate and honest way to make money online then I suggest taking a look at this program. I have been a member here since 2015, which is when I started, and now I make a living working for myself online. I learned just about everything here and wouldn't be where I am today without the training and tools I was provided.
==> You can read my review of this program here
Questions, comments, concerns? Leave them below in the comment section and I'll get back to you soon 🙂