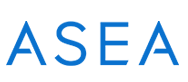 If you are looking into the Asea business opportunity, thinking about joining but worried that it might be a pyramid scheme then you are going to want to read this.
In this review I'll be going over a few things that you should definitely know beforehand…. including whether or not Asea is a pyramid scheme.
Asea Review
Asea is a mlm company that sells anti-aging supplements and skin care products. From the looks of them the products seem to be good quality and all. I don't see any problem with them. However, I'm not going to be reviewing the products here. If you are looking for a product review then you are in the wrong place.
I'm interested in the business opportunity. Anyone can join Asea and make money selling these products. In addition, you can make money by recruiting in other associates.
How You Make Money
So there are two basic ways that you will be able to make money here… by bring in customers yourself and by recruiting in other associates and earning money from what they do.
When you sell Asea products directly to someone you will earn the difference between the wholesale price and the retail price. You will just be buying them at wholesale and reselling them at retail. Also, if you get people to sign up as preferred customers they will have a monthly autoship set up, which means you will get recurring payment from them.
Then there are all the ways that come from recruiting in other consultants. Recruitment is a big part of the business and if you really want to make good money here then it is a necessary part of it all.
The first way that you will be able to earn money here is through the Fast Start Bonus. This is a bonus given when you recruit in other associates and they buy a starter product pack.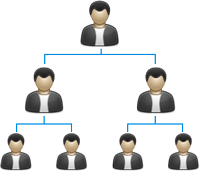 Next are the Team Commissions which they pay through a binary compensation plan. This means there are 2 positions beneath each person, a left and right as you can see from the diagram to the right.
You will get paid 10% commissions from the volume in the lesser leg. So of course recruiting in more people is the goal here.
On top of this they also have what they call a Check Matching Bonus. This is a bonus that you get paid that comes from the sales those beneath you have made. Its the same concept as the Team Commissions just its different in how it pays.
The Check Matching Bonus pays through a unilevel compensation plan. It goes 7 levels deep which means you can earn commissions from the people that you recruit in (1st level), the people they recruit in (second level), the people that the second level recruits in (third level) and so on.
The difference between a unilevel plan and a binary plan looks like this…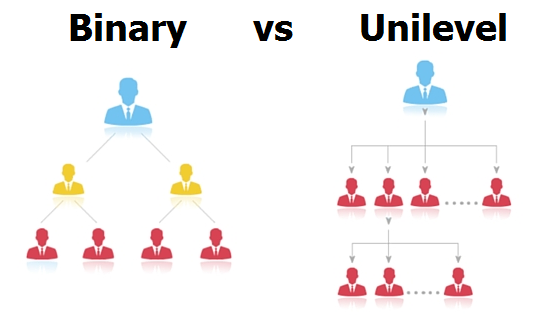 I know it can be somewhat confusing but all you really need to know is that the focus of both of the is on recruitment. Its all about recruiting in new associates.
Pyramid Scheme?
Although recruitment is a big part of this business it isn't a pyramid scheme. The reason is because they do put some focus on selling products to the general public. While it obviously is very focused on recruitment it is also somewhat focused on regular customer sales too.
But just because its not considered a pyramid scheme doesn't mean its a good business and I'll tell you why.
Its Harder Than you Think
When it comes to mlm's like this most people fail miserably and for good reason. The reason is because they are very difficult to be successful with. Usually only the top few percent make the majority of the money. This is because money made from those at the bottom of the binary & unilevel pyramid-like structures flows up and into the pockets of those above them.
This makes it harder for those at the bottom to make money and pretty much makes it so that you have to recruit and build up a downline to have a good chance here.
I wasn't able to find an official income disclosure but from reviewing dozens of mlm's similar to this, like Ambit & Prime My Body, I know that with a compensation plan as this one has the reality is this.
Conclusion on ASEA – Good Opportunity or Not?
First off, this place isn't a scam. But whether or not its a good opportunity really depends on you. If you think you would be good at recruiting a lot of people in then this might be worth trying but if not it might not be. The reality is that businesses like this have very high turnover rates for a reason.
On another note… Something else that you might want to look into if you are looking for a work-from-home job is how I make money online. I make a living online and enjoy what I do. Here is the program that got me started and got me to where I currently am, which I am still a member of.
==> My no. 1 recommended program here
Questions, comments, concerns? Leave them below in the comment section and I'll get back to you soon ?