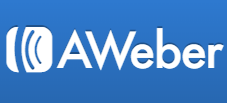 If you are getting into online marketing then having an autoresponder is something that you definitely need to look into. Aweber is one of the choices out there but are they any good? Or is Aweber a scam somehow that is just going to leave you discouraged and frustrated at the end of the day?
In this review I'll be going over all you need to know about Aweber before you make a decisions of whether or not to use it. I'll be going over how it works and even talking about my personal experience with it.
Aweber Review
Aweber is one of the most popular and trusted autoresponders out there. And no… it is not a scam. I have been using it since 2015 so I can say this from experience.
What an autoresponder is for those who are new to this all, is a software that allows you to send out automated emails to people who sign up to your email list. It saves a bunch of time and anyone who runs a business online or any kind can be benefiting from one.
How It works
So lets say you have a cooking blog or something like this. You could use Aweber to get people to sign up for a weekly newsletter or something of this nature and send them out a recipe every week. Or if you run an ecommerce store you could send people a weekly email with the best deals going on. There are a million possibilities of what you could do here.
There is a saying that goes "its all in the list", meaning all the potential is in the email list. And while not all the potential is in the list there is a heck of a lot in it.
Just think about it. If you capture people's emails who visit your site you are then able to contact them any time to get them to come back, whereas with other traffic generation methods (SEO, paid advertising, etc) it takes a lot of work.
So while initially it can be difficult to get visitors to your site and capture their emails, once you have them the traffic that comes from that email list is as easy as it can possibly get.
Why Aweber Works
I'm not going to go over every part of Aweber but I will go over a few things that make it effective, the first being the follow up series you can create.
Follow Up Series
When someone signs up to your email list you can create a series of automated messages that go out at any time you want them to. You can set up a series of messages that will go out over months if you really want to of you can just set up a couple, it doesn't matter.
You can set up this series one time and it will get sent out to every singe person that signs up from then on out. Think about the time you are saving here vs actually sending the emails yourself…
Broadcasting
You can also send out messages to your entire list at any time you want to. Maybe you have something that you just have to tell them for one reason or another.
You could have an email list of 10k plus people and this will allow you to send an email out to all of them instantly.
Stats
Aweber also gives you stats on your emails, such as open rate, spam score, etc. This is very helpful because if you an email you send out gets a very low open rate then you know the title is no good. So you can play around with this to get better open rates in the future.
The stats show you what is and what is not working.
Pricing
Aweber can cost anywhere from $19 a month to $149 a month depending on how many subscribers you have.
There are 5 different pricing plans as follows…
$19/mo – 500 subscribers max
$29/mo – 2,500 subscribers max
$49/mo – 5,000 subscribers max
$69/mo – 10,000 subscribers max
$149/mo – 25,000 subscribers max
The pricing may seem like a lot but its really not if you compare it to other autoresponders. And besides it is worth the price. Well it might not be in the very beginning when you have very few subscribers, but as you grow your list it will be.
My Experience With It
When I started using Aweber it made a huge difference. I started out offering a free course for affiliate marketing which I set up to go out automatically with the follow up series. Now, I don't do this anymore, but it made me a lot of subscribers, many of which are still here with me today.
Email marketing with Aweber really changed things up for me and helped me get to that next level of online marketing.
Conclusion on Aweber -Worth It?
Aweber is definitely one of the better autoresponders out there. It is worth it for sure but it might not be right in the beginning. Its one of those things you have to invest in and have faith. As long as you are able to grow your list then it will pay off big time.
Also, if you are running an ecommerce store, like Shopify, you might want to look into other autoresponders that are more for this kind of online business. Aweber will work but its more of a general use autoresponder.
[thrive_link color='blue' link='https://kyles-blog.com/aweber' target='_self' size='medium' align='aligncenter']Create an Aweber Account[/thrive_link]