Banner Bit claims to be an "online ad flipping platform" where you can buy and sell online advertising and supposedly make a ton of money doing so.
But is this really true or a bunch of bologna? Is Banner Bit a scam like it seems it very well could be? If you were thinking about buying into this then you are definitely going to want to think again. In this review I'll be going over a few important things that you should definitely know about.
Update: Read comments below video. This may actually be legitimate but its hard to say for sure.
Banner Bit Review
Like I said, Banner Bit claims to be an ad flipping platform that provides software that will automatically flip ads for you. They claim to be the number one marketplace for buying and selling ads.
Since you are reading this I'm guessing you probably are a little suspicious of the claims made. Maybe you came across an overly hyped presentation that resembled a "get rich quick" scheme or maybe you went onto the main website and were just confused as to what was going on.
I mean what the heck is "ad flipping" anyhow? This is a rather strange sounding way of making money and it is confusing even to me, who has been online marketing since 2015.
But anyhow… in the rest of this review I'll be going over some red-flags that caught my eye when I was looking into this platform and why I do not trust this place at all.
Red Flags
Red Flag #1 – "Ad Flipping"… seriously?
Whenever you come across a system that claims to be able to make you money by "ad flipping" its a good idea to proceed with caution. There have been a lot of scams lately that claim to make you a bunch of money by flipping ads and I've reviewed many like Free Ad Cash System and Bitcoin Advertising.
To be honest I haven't came across a legitimate ad flipping platform or anything like this yet. Maybe there are legitimate platforms out there and maybe this is actually a feasible way to make money online…. I don't know. All I know is that I have seen numerous scams promoting this method and it all doesn't really make much sense to me. For this reason I consider the entire method of making money here a major red flag that you should think about.
How it supposedly works…
Supposedly you buy banner ads, wait for their price to increase and then sell them, keeping the profit. Honestly if someone has more insight on this I would love to hear it because its not really clicking in my brain.
Red Flag #2 – No Information On The Company
Another big problem that I see is that there is no information given on the Banner Bit platform itself. I don't know anything about this company and really can't look much up because there is nothing for me to go off of.
I did a quick whois search of the domain but couldn't find anything. The person who registered the domain's name is hidden. All I found was that it was registered on 04/27/2017…

Red Flag #3 – Fake Promotional Videos
Another common red flag that I see with scams is fake testimonial videos. For Banner Bit I found a video on Youtube of this buy claiming to have been involved in ad flipping since 1997 and making a ton of money doing it…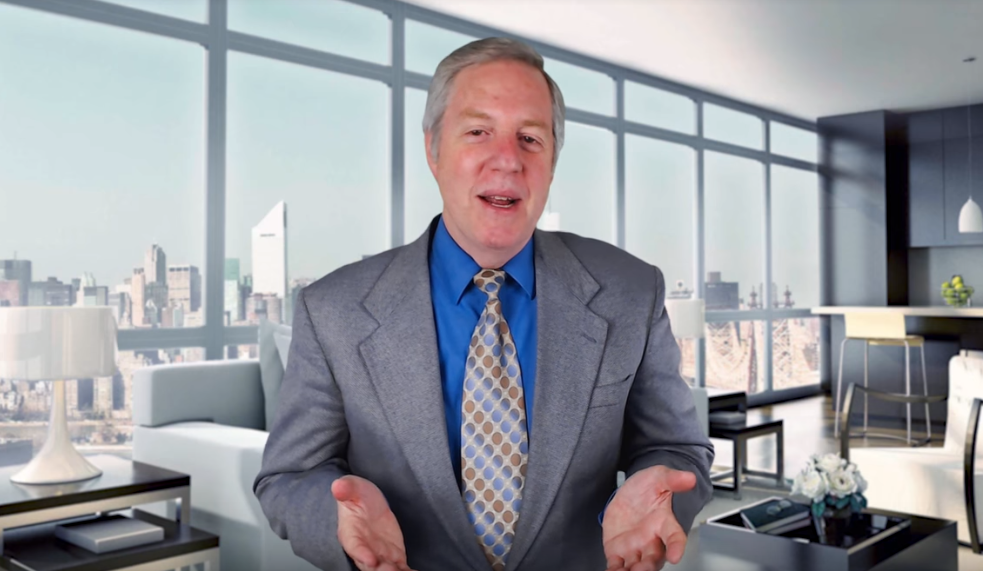 The problem is that this guy is a paid actor from Fiverr as you can see below. I knew this as soon as I saw the video because I've seen him on many different occasions.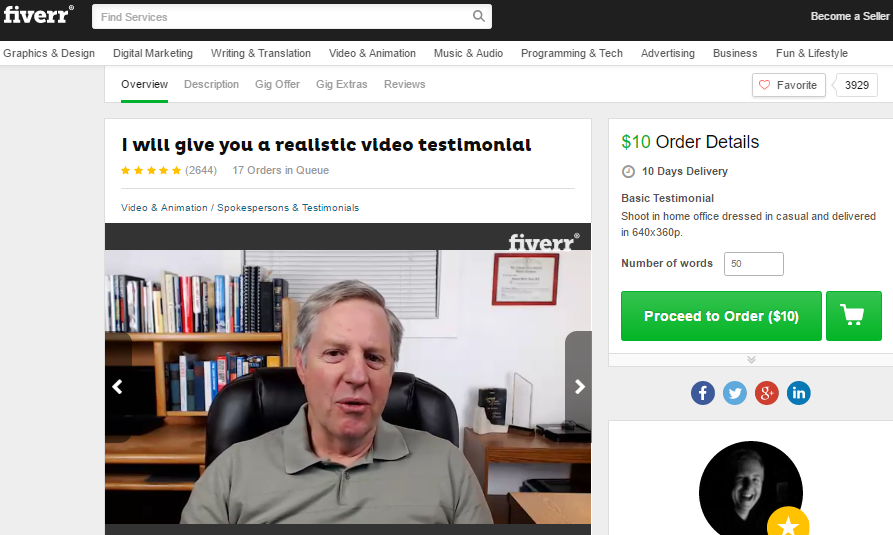 Hiring paid actors on Fiverr is a pretty common occurrence in the world of scams. The videos made can be very convincing but can be completely fake as this one is.
Red Flag #4 – Unsubstantiated Claims
Of course they tell you a bunch of great things that cannot be backed up or proven.
They tell you that they have more buyers than anywhere else in the world with over 42,000 users…. but where is the proof?
They tell you that they invented this space of buying/selling ads…. but I just showed you how the website just started in May of 2017… so how does this work if the one guy in the testimonial video claims to have been doing this since 1997. The math doesn't add up does it?

On one part of the homepage they also claim to have 14 awards but offer no proof of this either nor do they say what the awards were for.
Red Flag #5 – Vagueness
The entire site is just very vague. They don't give you any information on anything. Its no wonder you are reading this review because I think its impossible for anyone to make sense of everything here.
You are just supposed to believe that you can make money flipping these ads with Banner Bit who is a no-name company that just started in 2017 and supposedly has all these awards that are unproven and so on…
This is a major red flag because scams often leave you hanging. They leave you wondering how things work and then what usually happens is you have to buy into them to find out…. and at this point you realize you were scammed.
Red Flag #6 – Phone Number Doesn't Work
They give you a phone number that you can call for support. I called this number and did receive an automated message from Banner Bit that gave me a menu I could choose from. I chose to talk to customer support and it just sent me back to the main menu. It was an endless loop.
It may seem legit that they have their own support number but it is actually very easy to pay for these services online. I could easily set up some fake answering machine for some fake company right now if I wanted to.
Conclusion on Banner Bit – Should You Avoid?
Banner Bit is a place I would stay away from. All I see with this place is a bunch of red flags and they give me no reason to trust them. Think about it… why should you trust this place? What do they do to gain your trust? There is no reason to trust it.
You can try their ad flipping service if you want to but don't be surprised if you spend money and can never get it back.
In the online world there are way more scam programs than legitimate ones so it can be difficult filtering out the scams and finding the right opportunities. One program that I will always recommend if you are looking to make money online is this program. I personally use it and make money with it which is why I recommend it.
And if you have any comments or questions just leave them in the comment section below ?