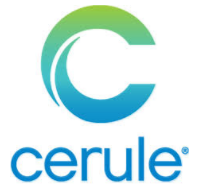 Welcome to my review of Cerule.
If you are looking to make some money with Cerule but hesitant to join then you are in the right place. Maybe you are wondering if this placed is legit or will Cerule scam you? Well I took the liberty of reviewing this place because I believe there are a few very important things that everyone should know beforehand…. things that aren't typically discussed when it comes to the opportunity here.
Cerule Review
Cerule is a health & wellness company that sells some pretty interesting products.
As I write this they have 3 products: StemEnhance, Plasma Flo, and CyActive. StemEnhance is a supplement that is said to help your body's process of stem-cell renewal and its main ingredient is an extract from the blue-green algae called Spirulina. Then there is PlasmaFlo which also has some potent natural source extracts that is said to help bloodflow and capillary health. Lastly there is CyActive which contains phycocyanin extract from Spirulina with the purpose of promoting inflammation.
There is a lot of scientific research to back up the benefits that the ingredients in these products have, so they should be effective. However, at around $80 a bottle this is a bit ridiculous if you ask me.
But anyway… the purpose of this review is to look at the business opportunity here, not the products. This business is what you call a mlm (multi-level marketing) opportunity. Anyone can join in as a member and make money, which I will be going over now…
How You Make Money
This is your pretty typical mlm as far as I see it. The PayPlan is full of starter packs, fast start bonuses, matching bonuses, a 7 level unilevel commission structure, a bonus pool, and even a car bonus incentive.
The first and fastest way you will be able to earn money is through their Fast Start Bonuses. These are bonuses paid when you recruit people in and get them to purchase Starter Packs. When someone joins the business they must purchase these starter packs which are filled with business training material and products to sell, all of which are designed to help you get your own Cerule business up and running. When you get others to buy these you will earn money along with the person that recruited you in.
Earning commissions is what is going to be the big earner here. They have 7 level deep unilevel commissions structure which means you can earn money from the people you directly recruit in (level 1), the people that they recruit in (level 2), the people that level 2 recruits in (level 3), and so on.
But you can't earn from all 7 levels beneath you right away. In order to do that you have to move up the ranks. And of course moving up the ranks is all about building a bigger downline, which means recruitment.
What I Like, What I Don't Like
Honestly I like the products here, other than the price. I've always been a fan of spirulina and actually supplement it regularly.
But as far as the biz opp goes, it has some upsides and downsides.
What is nice about mlm's like this is that there is a lot of room to advance in the company. There are many ranks and with each rank you will earn more and more money. This gives people hope and a reason to want to do better.
The problem with this is that with a pyramid-like commission structure, as this has, it makes it more difficult to make money when you are near the bottom. Much of the money that people on the bottom could be making gets taken away and paid to people near the top in the form of commissions. And of course there are always going to be many more people near the bottom struggling than at the top, which is why there are always such high turnover rates in businesses like this.
All mlm's are like this to some degree. I just reviewed Sisel International & Life Force, they are the same deal.
Another problem I have with this place is that pretty much all of their focus is on recruitment rather than product sales to the general public. They are going down the wrong road with this… the pyramid scheme road. There was nothing on the official company website or in the PayPlan that talks about retail customer sales. Its entirely focused on recruitment. This is going to be a legal problem down the road.
Conclusion on Cerule – Should You Join?
The decision of joining or not is ultimately up to you. I don't think I'd call this place a scam although I will say it leans very much towards the pyramid scheme side of things. But hey, if you like their products and think you have what it takes to recruit then go for it. Just know it won't be easy. You will need to recruit constantly to make good money with a mlm like this. This is easier said than done and that is why most people fail in these businesses.
Something else that you might want to look into if you are looking for a work-from-home job is how I make money online. I make a living online and enjoy what I do. Here is the program that got me started and got me to where I currently am, which I am still a member of.
==> My no. 1 recommended program here
Questions, comments, concerns? Leave them below in the comment section and I'll get back to you soon ?