If you are looking to buy into I urge you to take a minute and read my review. This program isn't exactly as great and amazing as it may sound. And its no wonder you took the time to do a little extra research. The bold claims made by this program are enough to make anyone suspicious of it.
Is Data Dollars Pro a scam? I would not say it is entirely a scam but it is somewhat of one. And what I mean by this is that it does provide some value to you but it is not nearly as great as they make it seem, like I said. In this short post I'll be going over the truth of the matter here and give you a better idea of what you may be getting yourself into.
Data Dollars Pro Overview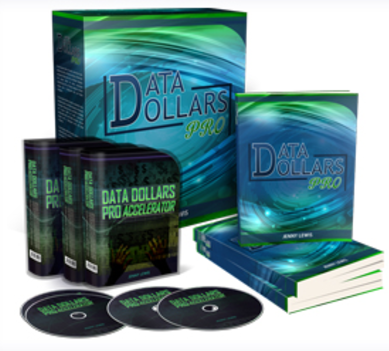 I know I've been calling this a program but that is a little over the top. Data Dollars Pro is just an ebook that teaches people about freelance writing for the most part.
It is very long, close to 100 pages I believe. Basically what you are looking at here is a book that will give you tips, refer you to other sites that provide training and tools, and gives you information and advice on using freelance sites.
Freelance typing is a great work area to get into, don't get me wrong. Its a growing field and honestly I see it growing for a while into the future. But will Data Dollars Pro give you the push that you need to start making good money in this field? The answer is no it will not. You cannot trust this place at all and it was made for nothing more than to make money by deceiving people and leading them on with false hope.
Some Lies You Should Be Aware Of
Everyone wants proof of the lies so I'm going to give you proof. Do you remember some of the people that Jenny (the spokesperson) mentioned? The people that used Data Dollars Pro and are now making a lot of money typing online?
There was Sarah, who she claims averages around $275/day and only works 2-3 hours a day.  Are you kidding me? That's around $100 per hour! And then there was Adrian who used to work at Walmart and now makes $5,500 per month typing online. And then there was some other people.
But the problem here is that all these people are as fake as can be. They are made up. Here is a screenshot of "Sarah"…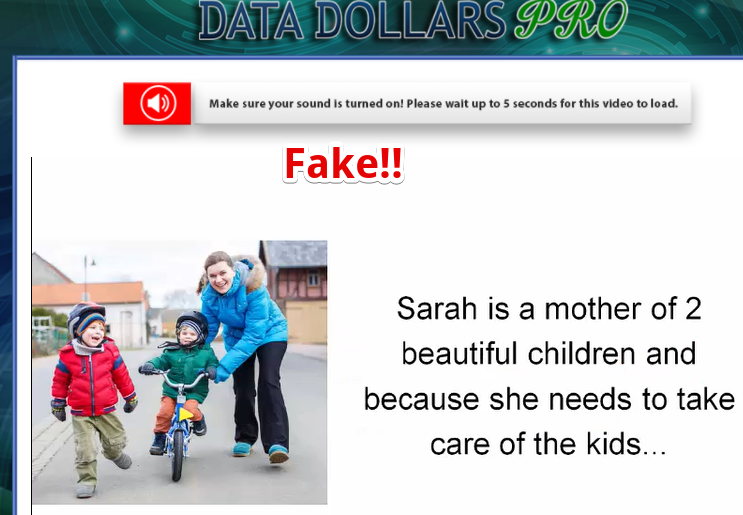 And here is the picture of here on DepositPhotos, which is a stock photo site that anyone can buy this photo from and use it online…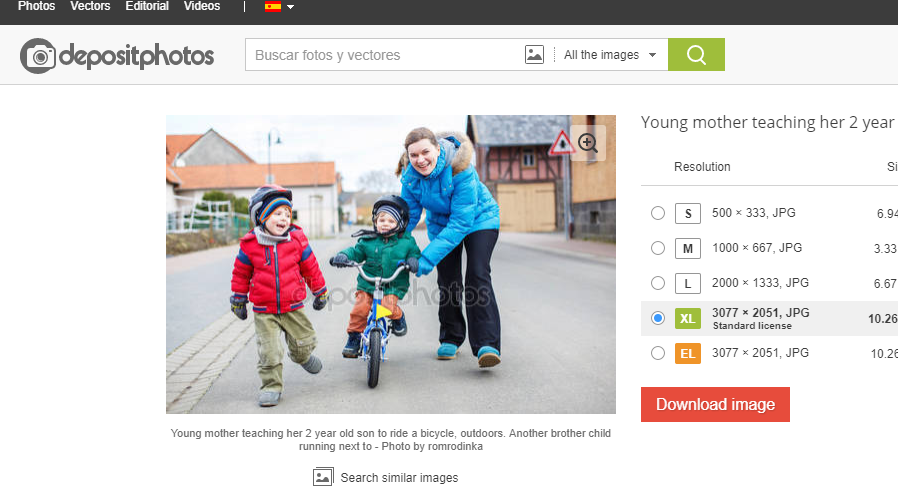 This is just one example, but all of these people are fake and made up.
The Good & The Bad
There really isn't too much good about this program. It does give some good advice but it is nothing special that you can't find easily just searching around on Google. I don't think this program was even made by an expert in the field. It was more than likely thrown together by an amateur online marketer just trying to make some money.
It doesn't provide you with much. Its not like it actually hooks you up with high paying typing jobs as it leads you to believe. Instead it just gives you advice of where to go and how to get the jobs. All the work is on you.
One of the good things about this program is that it is sold on ClickBank. This is a trusted digital marketplace and the good thing is that you can get your money back pretty easily if you decide you don't like the product and feel you were ripped off.
Conclusion & Final Thoughts
Freelance writing can be a very lucrative and good job to have but it is not easy to get into. There is a heck of a lot of competition and this program sure as heck isn't going to give you much of an advantage. I would not recommend this program at all because I just don't think there is enough value provided here. It is only $37 but still… its just nothing great.
There are a lot better freelance typing training programs out there. I know that there is a pretty good course called Write Your Way To 1K by Elna Cain, if you are interested in that. It has a lot of good reviews and is made to actually help people.
Something else that I would recommend is taking a look at how I make a living online. I make small blog-type websites like this and 99% of what I do consists of typing. It would be right up your alley and I think you might like it since you were looking into online typing jobs.
I've been doing this since 2015 and really enjoy it. If you are interested in learning more you can read a post I wrote Here where I go over what exactly I do, how it all works, and how people with no experience can get started doing the same.
–> You can learn more here