Facebook on Fire claims to be an easy way to make $300+ per day using Facebook like most people already do. But is this too good to be true? Is Facebook on Fire a scam like it seems it could be? Or is this possibly the life-changing system that people dream about getting their hands on?
I came across this system the other day and knew that I had to write a review on it. It comes across as very "scammy" and there is no wonder that you are suspicious of it along with many others. And I'll tell you what… I'll get straight to the point here and tell you that Yes… this is a scam. And in this review I'll be going over why.
Facebook on Fire Overview
Facebook on Fire is a system that is claimed to have been created by a man named Joseph Magnum from Dover New Jersey. However, I cannot verify this information and there is a good possibility that this guy doesn't even exist. Its likely a made up name.
But anyways… this guy claims that with this system you can easily make $300+ by "fooling around on Facebook". He actually says that many people using this system are making as much as $1,000 per day.
And of course you only have to work 5 minutes per day doing this.
How It Works
As expected… there is no good information on how this actually works. The guy in the video just gives you a bunch of vague information that really tells you nothing at all.
He claims that this system is based around some "loophole" that exists on Facebook. Supposedly Mark Zuckerberg & Bill Gates had a secret meeting discussing loopholes in their systems. And guess what… this "Joseph Magnum" guy happened to be at the meeting. He recorded the meeting on his iPhone and learned everything.
Then of course, being the genius he is and all, he developed this Facebook on Fire program that exploits this loophole and makes tons of money off of it.
And this is all I know because this is all they tell you. Everything is very vague as expected. This is how scams usually go about it.
Cannot Trust This Place
Besides the fact that this opportunity sounds much too good to be true, there are some blatant lies that I can show you that prove this place cannot be trusted.
Fake Testimonials
The video that I watched for Facebook on Fire there were testimonials from people that had supposedly used the system. But these are completely fake. The people in these videos are actors/actresses from Fiverr.com.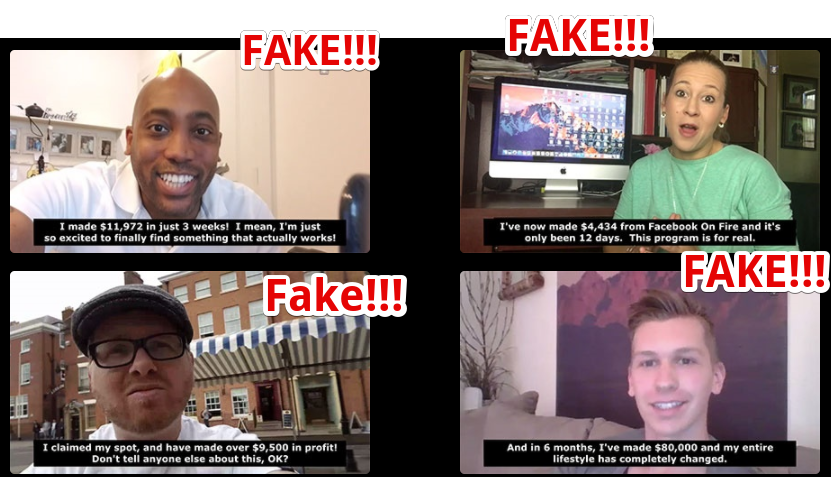 I noticed this right away because I have seen these people in testimonials from other scams. To give you some proof, here is a screenshot of the lady on the top right from Fiverr…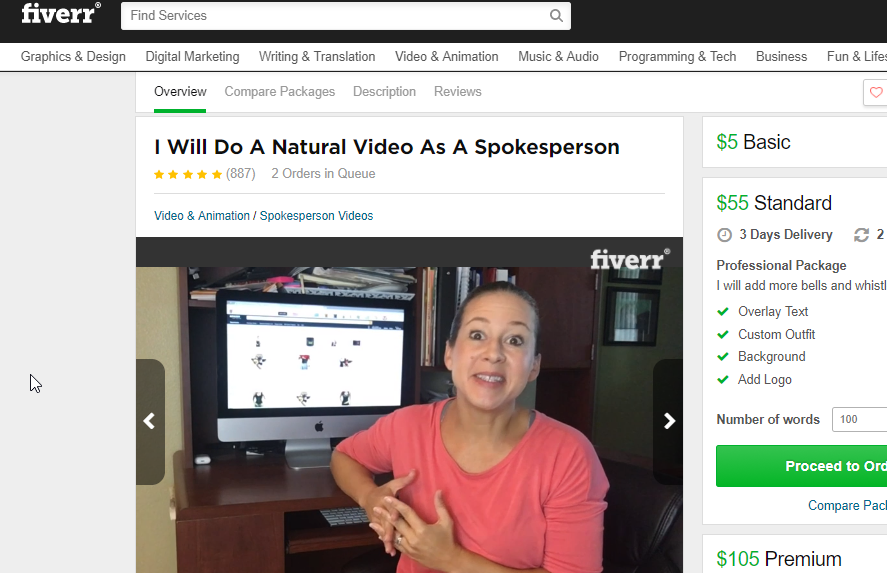 Limited Positions
They tell you that there are only a limited number of openings left but this is a common scam tactic that is used to get people to buy in faster without thinking about it.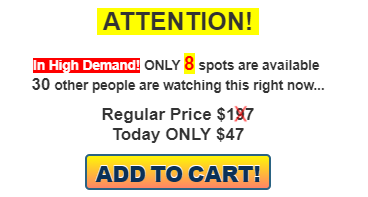 There are not limited positions. You can come back to their site anytime and it will say the same thing.
You Get $500
As you probably already know… you aren't going to get that $500 that is promised for making it though Stage 2, which is just watching the second promo video. This is just another common scam tactic used to get people to sit through the videos and get closer to buying the program.
The Cold Hard Reality
The reality is that there is no push-button system like this out there that can just start generating you hundreds of dollars per day from Facebook. There is no "loophole" like this.
The truth is that making money online is not this easy. I have been making money online since 2015 and this is the reality I have come to know. There are ways to legitimately make money online but they all take real work. There is no substitute for hard work.
There are a lot of great aspects of making money online, such as the ability to automate many of the processes, but one way or another you are going to have to put in the work.
Conclusion and What I Recommend
Facebook on Fire is a scam. I have not actually bought the system but I have reviewed enough scams to know that this is a fraud. I actually reviewed another scam recently called Facebook Cash System which is pretty much identical to this scam. They give you the same BS story about Zuckerberg and Gates having a secret meeting and there being a loophole in the system. Just the guy's name is different in this scam.
But anyway… ya its a scam and I would stay far far away from it.
If you are looking for a legitimate and affordable way to make money online then it gets no better than this program here. I joined in 2015 when I just started out. I was a complete beginner at the time and now I make a living online, which goes to show that it actually works.
Its a good, honest program that provides the tools and training without all the BS and hype.
==> Learn more about this program here
Questions, comments, concerns? Leave them below and I'll try to get back to you soon ?