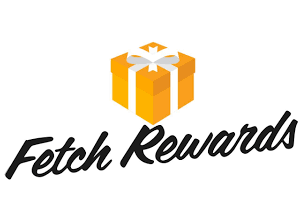 The Fetch Rewards app is one of what I would call the better cashback apps out there. I have been a fan of the DOSH & Ibotta cashback apps for a while now and use them both… but Fetch Rewards brings something new to the table and makes it easier to get cashback for your shopping in a way.
If you are looking to earn some cashback through this app then you will want to read my Fetch Rewards app review first. I'll go over how it all works and what it is about this app that makes it easier than most others.
Fetch Rewards Review
If you aren't using a cashback app then I don't know what you are doing. Apps like Fetch Rewards are free and earning cashback on normal shopping that everyone does seems like a no-brainer to me.
The way this all works is like this: Brands pay Fetch Rewards commissions for the products that they get people to buy. So they offer cashback as an incentive for people to buy products and get paid for doing so. And of course you get paid the cashback. So its a win/win. You pay the normal price of the items and get some money back on top of it + they make some money.
The Process of Earning Cashback
Well the process of earning cashback through the Fetch Rewards is pretty simple. When you go into the app you have 2 choices: Brands and Special Offers.
The special offers are the types of offers that you would normally see on cashback apps like this. There will be offers for specific products and when you buy those products you earn a certain amount of cashback. The good thing about this though is that you don't need to shop at a specific location. As long as you buy the right product you will earn cashback.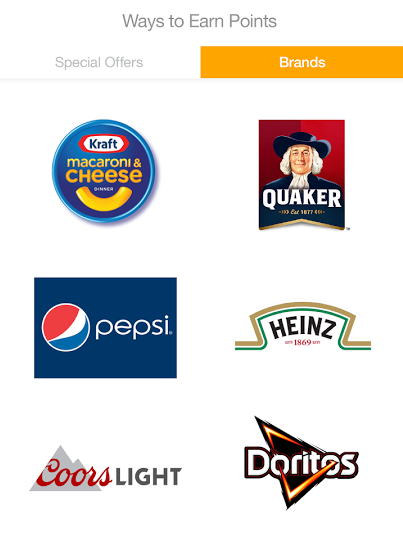 But what really makes the Fetch Rewards nice is the Brands section. If you click on brands you will see a list of brands. You can purchase any products that these brands have at any store and earn cashback. This is what I was talking about when I said that the Fetch Rewards makes it easy to earn cashback.
In this section you will see all kinds of food & snack brands, such as Kraft, Quaker, Heinz, etc… as you can see to the right, as well as personal care product brands and more. Right now they have over 180 brands (around this amount) that you can buy from and ean buy from and earn cashback. This is pretty good but I expect to see a lot more added on as this app grows.
Anyways… after buying special offers or brand products you will have to upload your receipt within the app. This is very easy because the app has a camera feature where you just snap a picture and click to upload. After the receipt is verified you will earn points. And these points can then be redeemed for rewards of real value.
Getting Paid
Ok, so when you earn you first get points and then these points can then be redeemed for gift cards. At this time they don't offer Paypal as a method of payment but they do have Visa Prepaid Debit Cards that you can redeem your points for which is just as good in my opinion.
Every 1,000 points = $1. You will need at least 3,000 points before you can redeem them for a reward because the lowest gift cards they offer are $3.
How Much Cashback Can You Really Make?
Well of course this largely depends on how much you buy and what you buy, but I'll give you some numbers so that you know what to expect.
The special offers pay the most cashback. On some offers you might be able to earn 2,000 and sometimes even a little more just for buying one product, which means you can potentially earn $2+ cashback for one product. Usually I would say you can expect to earn $0.50 – $2 or so for each special offer product you buy.
When it comes to the general brand products it is easy to get cashback here but the downside is that you won't get as much. Generally speaking you won't earn any more than $0.50 (500 points) for any product you buy that falls into this category.
Conclusion on Fetch Rewards – Good Opportunity?
The Fetch Rewards App is pretty good and definitely not a scam for all of those wondering. Its one of the better apps out there and is up there with the greats.
The fact that you buy any products within certain brands and earn cashback is really nice…. I only wish you could earn more doing this. I will probably start using this app more regularly but I still think I would give the upperhand to both the Ibotta app and the DOSH app.
If you have any questions or comments about this app, or cashback apps in general, let me know below in the comment section and I'll get back to you soon 🙂