Get It Free (getitfree.us) claims to be "the Internet's best place to find free stuff", but is it really? Or is this place just a nasty scam?
You're probably a bit hesitant to try to get a free offer from this place because maybe it sounds a little bit too good to be true, or maybe you just heard other people calling it a scam. But what should you believe? Should you believe what Get It Free tells you… That is the best place to find free stuff? Or should you believe the people saying that it is a scam?
Well… In this review I'm going to expose this place for what it really is… Which is pretty much a scam. I will show you what this place supposedly offers and I will take you through my extremely weird experience that I had while trying to redeem one of their free offers.
In short, I definitely do not recommend anyone trying to redeem any of the offers through this website… You will just regret it and you will see why.
But before I get into all that, I first want to go over the different types of offers that you can supposedly get here.
---
Types of Offers
Freebies
First up are the freebies. You will see lots of different freebie offers here and there is really no telling what you might see. Below you can see in the screenshot that most of the freebies I presently have available to me are food offers, but you also see a lot of other varying things here…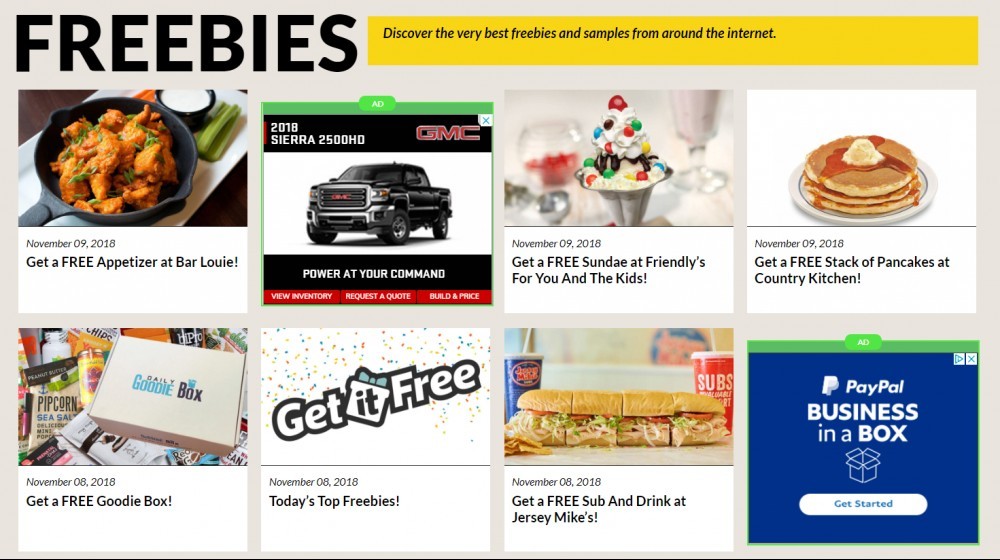 Deals
The deals that you may find will also vary greatly. You may find deals for food products, gaming systems and other electronics, and all sorts of stuff…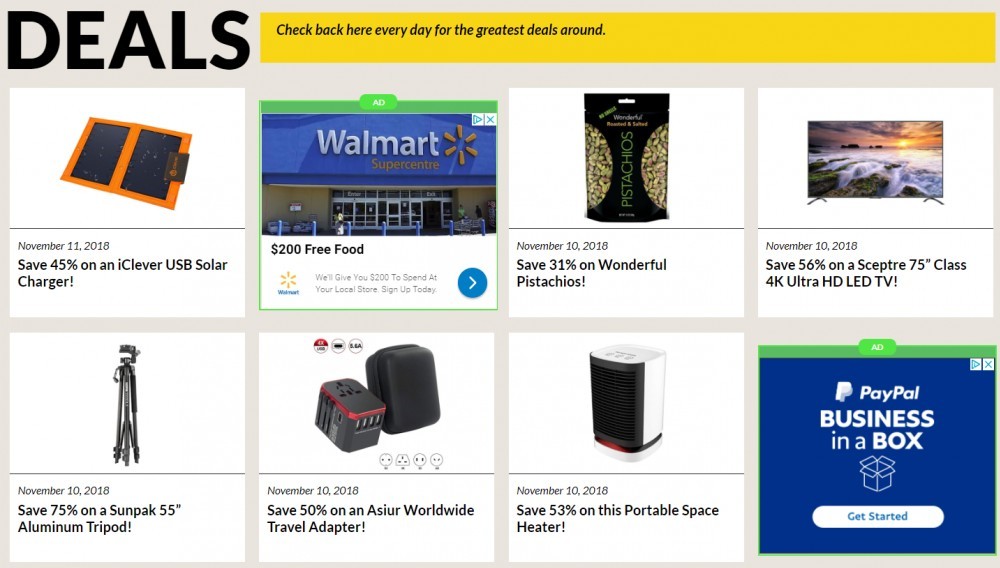 Videos
I don't know why they have videos on this website, but they do. If you go to the videos tab you will find a bunch of videos that have supposedly went viral. Most of these videos are of animals being funny in one way or another…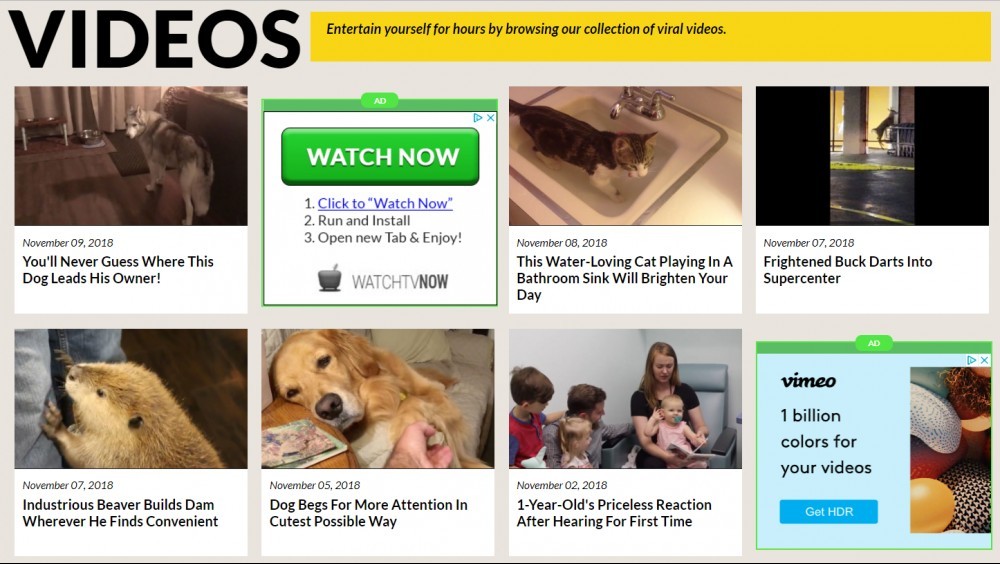 Coupons
They also have coupons that you can get to save money when purchasing products. Most of the coupons you will find our for food products and personal care products…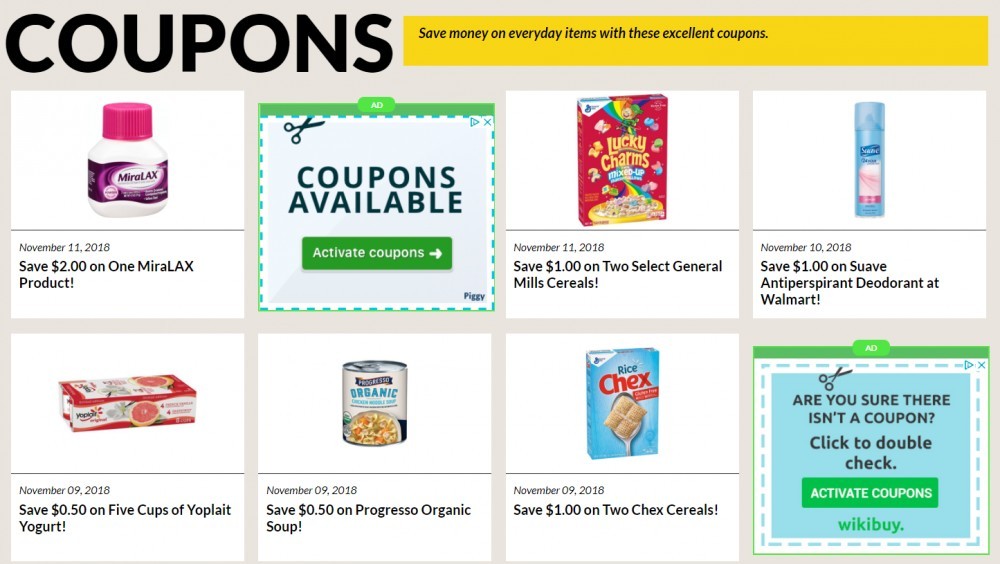 Sweepstakes
You also have the ability to enter into many different sweepstakes contests to win all sorts of things. Have I ever heard of anyone winning any of these? Nope, but supposedly you can…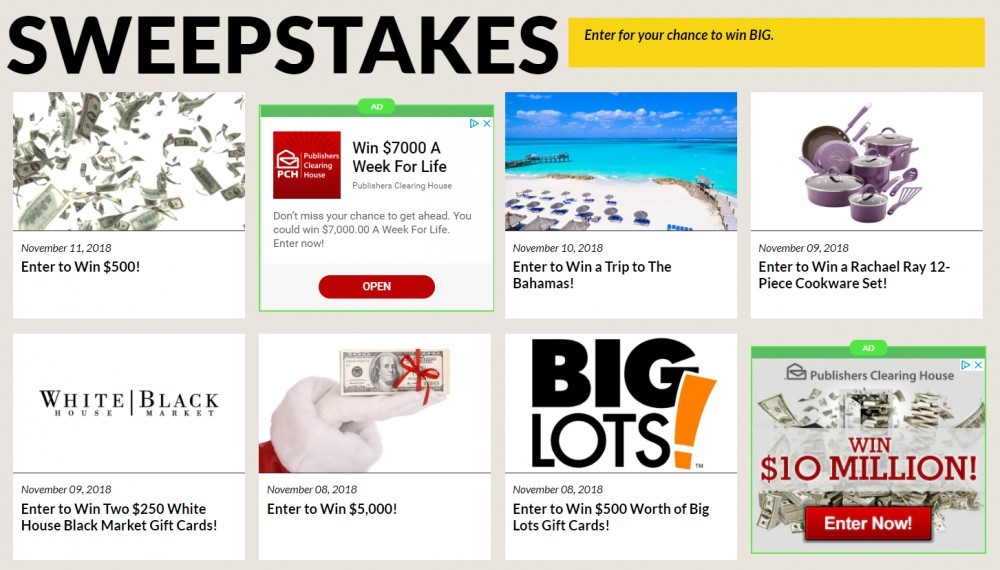 How To Get Offers
So one thing that everyone has to understand about getting any of these offers is that they are not guaranteed. Just because you see an offer to get a free meal at a restaurant, or maybe to get two dollars off on a box of cereal, doesn't mean that you can actually get that offer.
As the disclaimer on the website states below, "we cannot guarantee that you will receive any of the offers that you request". This is because the offers are limited, or at least that is what they tell you…
But anyways, you will have to try to redeem the offeree and then you will be taken through a ridiculous process and probably never end up being able to redeem the offer that you wanted in the first place. Below I will go over my very strange experience with Get It Free and why I can't stand this place…
---
My Strange Experience
Okay… So now I want to go over my incredibly strange experience while trying to get a free sample that was available on their website. After seeing this, you will see why I am telling everyone to avoid it.
So the free sample was a Bath & Body Works sample, as you can see below…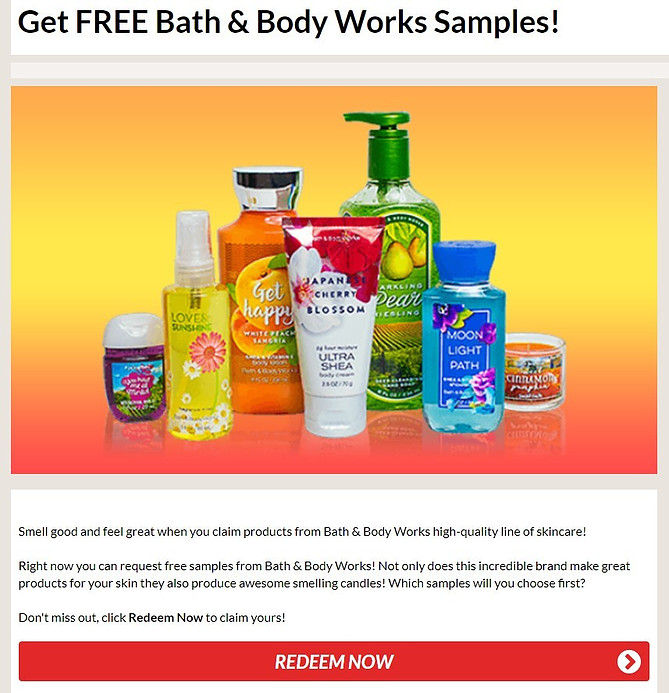 After clicking on the "redeeming now" button, I was then directed to a completely different website called getsamplesonlinenow.com that had the title of "samples & savings". On this new website I had to enter my email address in order to choose the samples…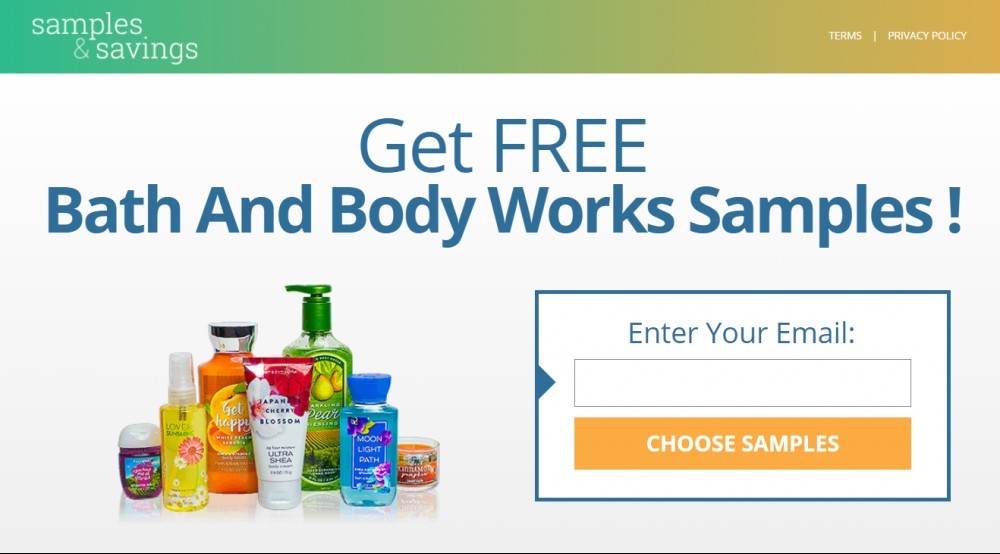 Then, after entering my email address, I then had to provide my ZIP Code and agree to receive daily emails from this place, which I didn't want to do but I was forced to do.
Luckily, I used an email address that I don't really care about and that I usually use for questionable situations such as this…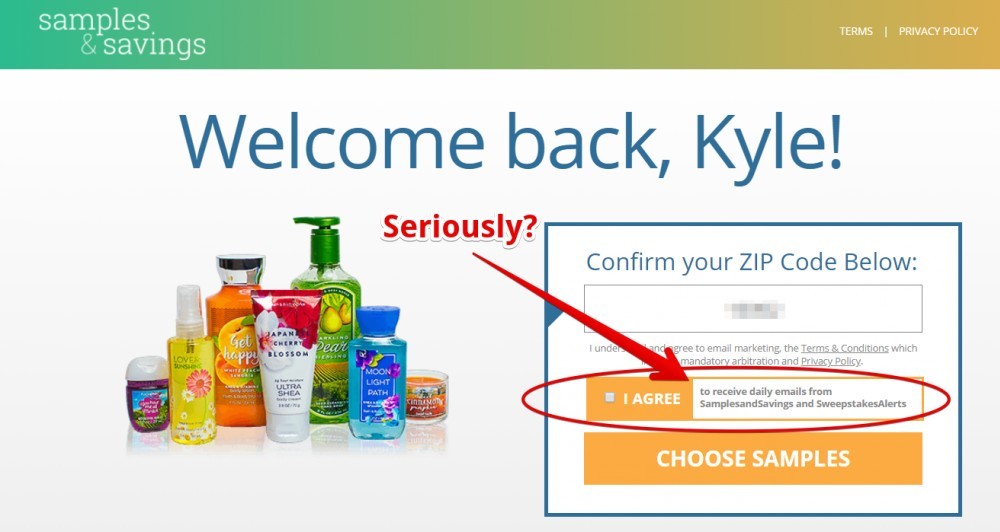 After that I was directed to a different site called thedailysample.com where I had to take a survey. You can see below that the site is still titled "samples & savings" but when I say it is a different site, I mean that the domain is completely different, which is very strange and concerning.
But anyways… I did take the stupid survey that started off asking me some pretty weird questions that I didn't really see the point of…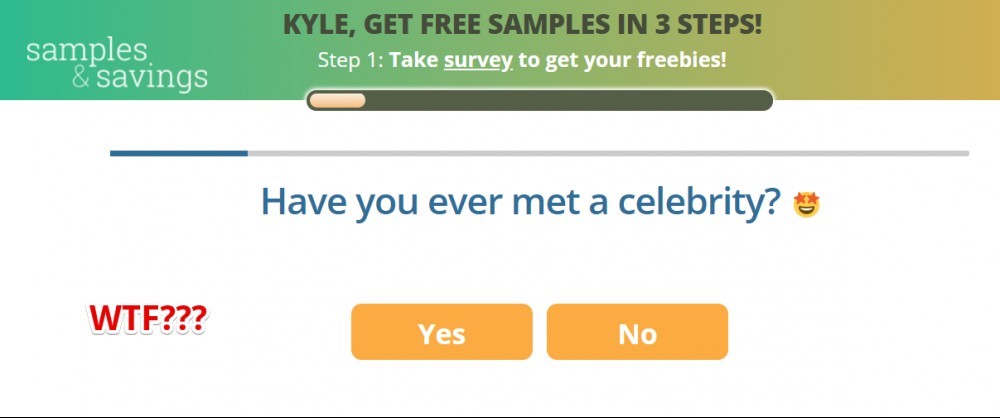 Then a few questions and it started to come clear as to why I was taking the survey in the first place. He slowly started to ask me bunch of questions about whether or not I want to save money on car insurance, if I want to switch my cable provider, switching electricity companies and all sorts of crap.
Then I was directed to "confirm your information to finish your registration". But that is only part of it. You also have to agree to receive phone calls and text messages from their marketing partners…
So is that the end of the story? Did I finally get my Bath & Body Works free sample that I wanted to get in the first place? Well… As you can see they did not ask for my address or anything, so this was not the end of the road yet.
Next up I was presented with some more "free" products. So I clicked on the products on the right (shown below) and proceeded ahead…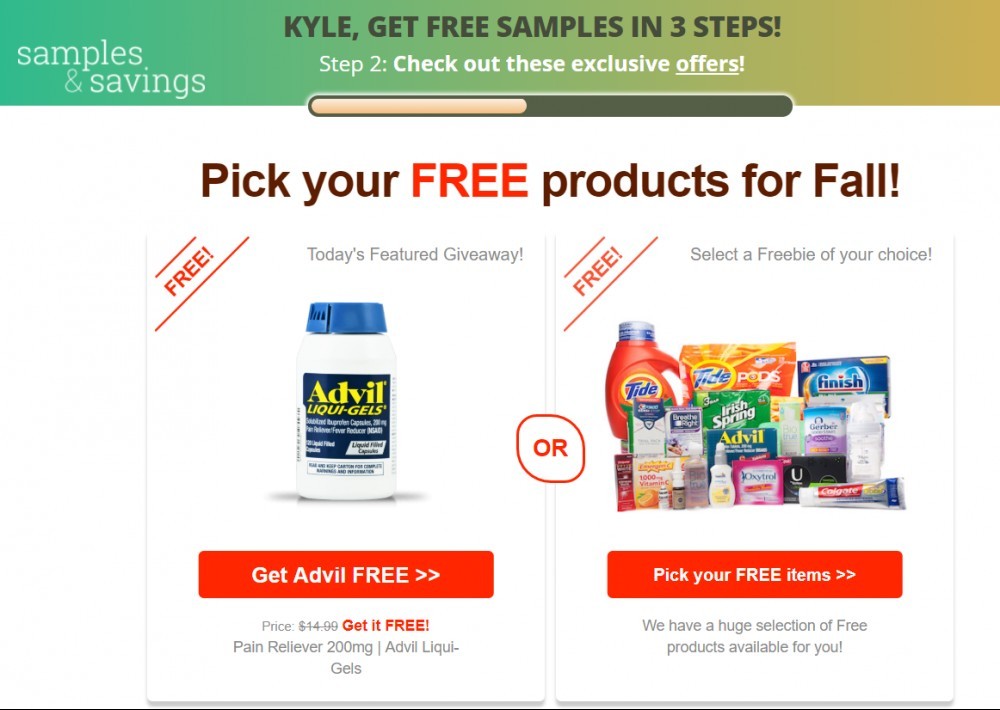 Just as I was expecting, I was directed to some completely new free sample website where I again had to agree that they could send me promotional emails, text messages, and so on.
So what the heck is going on here? I'm just trying to get my free sample of Bath & Body Works and I am being sent all over the place. So anyways… I exited out of that and went back to the original site I had been directed to that was titled "samples & savings".
It told me that I was on the "last step" and that I could spend to win a cash rewards card…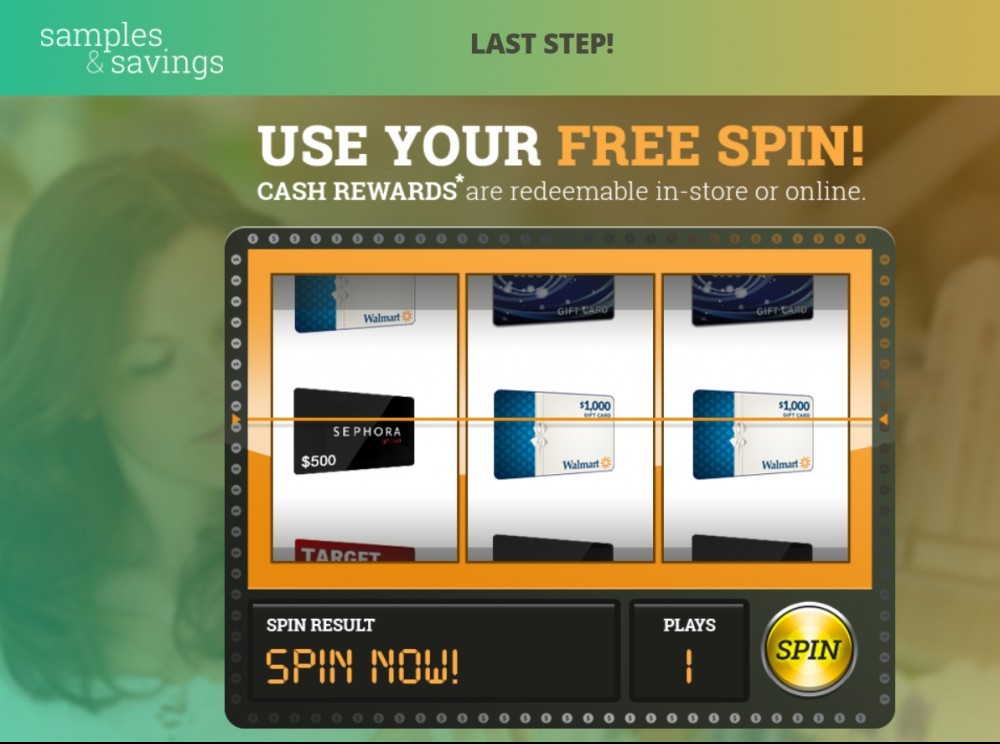 And of course I won some $1000 Walmart rewards card, but at this point I was pretty annoyed and didn't bother even trying to get this stupid card.
All this time I never got to the point where I was actually able to get my Bath & Body Works free be… So disappointing. After all that time… All that time wasted on the surveys, on be in directed to new sites, on entering my information everywhere… I never made it to the end.
After going through this process for myself, I completely understand many of the complaints that people have about this place. And believe me… There are a heck of a lot of them as I will go over…
---
Complaints
You confined loads of complaints about this site all over the place on the Internet. Sites like highya and Trustpilot are absolutely filled with negative reviews from people that have went through similar experiences as I have. Some of the more common complaints that I came across include the following:
Never Getting Any Offers
There our people claiming that they have been applying for free offers for months and have never received a single one.
Why is this?
Did they actually make it to the end where they could enter their address so that the product could be shipped to them? Or did they give up halfway like I did? Who knows…
Roundabout Advertising
Then there are plenty of complaints about the roundabout advertising that goes on. As you saw from my own story, you get let around in circles, entering your email address here and opting into receiving text messages, emails, and phone calls there, and all sorts of things.
You just get the runabout from one place to the next and have no clue where you might end up… All the while having different promotions shoved down your throat.
Email Destruction
If you want to completely destroy your email inbox them this is a great way to do it. You will have to opt to receive a bunch of different emotional emails from all sorts of places and if you do this, you're going to get bombarded and you will definitely regret it.
This is why I used an email address that I don't really care about you and that I usually used for shady operations such as this.
When I was reading through some of the complaints about this site, I actually came across someone claiming that they receive a minimum of 50 spam emails every day due to this website.
It actually reminds me of Reward Survey, which is another program I reviewed that is very shady in its operations.
Wrong Product Sent
There are also complaints about people who have actually received products, which is great and all… But they received the wrong ones.
This has to be pretty disappointing. You go through all that trouble trying to get a product, you actually get a product, but it is the wrong one.
---
Scam or Not?
This site is incredibly scammy, but I guess whether or not you consider it a scam all comes down to what your definition of a scam is. In my opinion, I pretty much is a scam because it really misleads people. It is presented as "the Internet's best place to find free stuff", but is far from that.
It is an absolutely horrible place to find free stuff. Sure, you might find free stuff, but being able to actually get that free stuff will take you on a journey that you will probably regret.
This place is just a mass of advertising and is making a ton of money by lowering in unsuspecting individuals and then getting them to opt to receive promotional material from their "marketing partners".
In closing, I will say that there are some positive reviews about this place from people claiming they actually got the free products that they were trying to get. However, some of these reviews seem to be fake and, even if they are real, there are way too many negative reviews out there for me to actually recommend this place.
So my final conclusion on this place is that it is a scam and that everyone should be avoiding it.
Anyways… I hope you enjoyed my review and found it helpful. Please leave any questions, comments, or concerns below and I'll get back to you as soon as I can 🙂