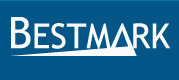 Have you ever considered making some extra income by becoming a mystery shopper? Well at BestMark you can do exactly that. This place will pay you to be an undercover shopper, which sounds like a pretty cool gig. But is theis place worth it? Or will BestMark mystery shopping scam you?
I came across this opportunity recently and decided to give it a second look. In this review I'll be going over all that I think is important and that everyone else should know about it beforehand. This includes things like how it works, how much money you can make, etc.
BestMark Mystery Shopping Review
BestMark is one of the biggest mystery shopping services that I know of. They provide over 10,000 assignments each month across the United States and Canada. The purpose of these mystery shopping assignments is for the shopper to go into stores, restaurants, etc and collect information regarding customer experience. The goal here is to help places improve.
Mystery shopping here can be a fun and enjoyable way to earn extra money on the side but as you will see it will not be all that much. This is best looked at as an extra income opportunity.
Requirements for The Job
Of course you will first have to meet the requirements before becoming a mystery shopper. These include the following…
19 years old or older
Access to reliable transportation
Good written communication skills
Good attention to detail
Internet access
These requirements aren't hard to meet so hopefully you pass and will be able to apply. If you are able to then here is how things will work for you…
How Things Work
BestMark works with companies all over to provide them with mystery shoppers, many of the your popular fortune 500 companies that are all over the place. Because there are many potential clients out there the pay will vary depending on what type of job you get and from what company.
Assignments will also vary a lot. You could asked to go undercover into a retail store, go to certain sections of the store and make a purchase (which you will be reimbursed for). You could be asked to go into the financial aid office of a college to test their ability to help you. You could be asked to do all sorts of things.
After your assignment you will have to write a review going over whatever it is that the client wants to know.
How Much Will You Make?
As you can imagine the amount of money you will make will vary a lot depending on the assignment. They tell you that you can expect to earn anywhere from $7 – $20 per hour when you are new to it all. As you gain experience you will be able to get assignments easier and may even receive special assignments that pay over this amount.
However, I have read reviews from mystery shoppers online that claim you actually get paid much less than this once you factor in the time it takes writing the review and all of that. I guess much of this depends on how fast you can write though.
Complaints
BestMark has a pretty good reputation overall but as with any opportunity out there they do have some complaints that I came across on sites like GlassDoor, Indeed, Reviewopedia, etc. There aren't really all that many worth mentioning though.
One complaint I've found is the pay. As I said above, some people complain about the pay being too low. But this seems to be few. Most people are happy with the amount they make as a mystery shopper.
I also came across a few complaints about reimbursement problems. Apparently getting reimbursed for money spent on an assignement can be a hassle at times. But again, the complaints about this were very few and this is not something I would worry about.
The last thing worth mentioning is that they only pay once a month. This is something that gets some complaints but its not a big deal in my opinion.
Conclusion on BestMark Mystery Shopping – Worth Your Time?
Overall being a mystery shopper with BestMark seems to be a good and somewhat fun way to make a little extra money on the side. No BestMark is not a scam and yes you will get paid. Just don't think that you are going to be able to rely on this for a steady income or anything like that.
If you are looking for some extra income and think you might like working as a mystery shopper then I would consider it. But if you are in the need of a steady and reliable income then you are going to need something else.
Something else that you might be interested in that I would suggest taking a look at is this program. I make a living online with it and what is nice about it is that I can work whenever I want.
==> Program I'm talking about here
Questions or comments? Leave them below in the comment section and I'll get back to you soon 🙂