If you are looking to invest in Crypto VIP Club you are going to want to hold off on that for a minute…. well actually forever. This place is not what it claims to be and you are not going to be making thousands of dollars per day easily as they lead you to believe.
If you are wondering is Crypto VIP Club a scam then you are right where you need to be. I am in no way affiliated with this system and this review will be unbiased and raw. I'll be telling you what this place doesn't want you to know.
Crypto VIP Club Review
Crypto VIP Club is a trading software that is supposedly created by a guy named Andrew King. He claims that it is based on a very complex algorithm that he developed which identifies good trades in the cryptocurrency market and tells you exactly when to buy or sell.
Basically what he says is that with Crypto VIP Club all you have to do is click a few buttons, which it tells you to do, and you will be making a minimum of $17,000 per week.
Red Flags
Besides this opportunity sounding way too good to be true there are also some other obvious red flags that should be pointed out to you.
One of these is how they lie to you and tell you that this Crypto VIP Club has been on major news outlets…

This is a lie that is easy to prove. All you have to do is go to any of these sites and search for "Crypto VIP Club" which you won't get any relevant results for. This is just a way to try to gain credibility in the eyes of the potential buyer… but its a lie and now they just lost credibility.
The People Behind It
Just as expected there is no information on the person or team behind this place. If it really were a legitimate opportunity and as amazing as they claim wouldn't you expect there to be all sorts of information on the founders?
Seriously these people would be all over magazines and social media because there is no other system out there that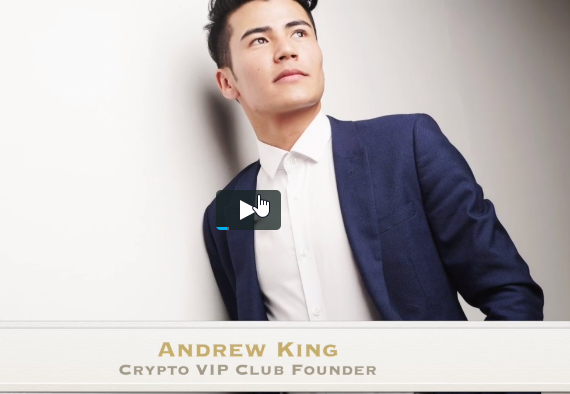 can generate $2,500+ per day as easily as they claim. But of course none of this is actually true… which is the reason there is no information on the people behind it and the reason this isn't all over Forbes magazine.
They tell you that "Andrew King" is the founder of this place but there really isn't any info out there other than what they tell you. Basically this guy is a ghost.
How They Get You
You might be wondering how this could possibly be a scam. After all… the trading software they are giving you is absolutely free to use. And this is true. However…. its still a scam.
Of course in order to get started trading you are going to have to invest your money. And of course this is where they get you.
The Reality
The reality that I have come to know from working online since 2015 is that there is no secret system out there that just generates tons of money for you. And even if there was…. there is no way it would be shared like this for free. That is just not how things work.
There are plenty of ways to make money online but they all take real work if you want to be successful at them… as with anything in life.
Places like this Crypto VIP Club prey on people that are desperate for quick cash and unfortunately its only going to make them even more desperate because they are going to end up with less than when they started.
Conclusion on Crypto VIP Club – Scam
First off I would like to tell you that I have not actually invested in this opportunity… so I have no concrete evidence that this is a scam. However, I can tell you that I have reviewed hundreds upon hundreds of scams over the years, many of them cryptocurrency scams like CryptoGain & Invia World, and this one has scam written all over it.
Crypto VIP Club seems like your cookie cutter trading software scam to me…… loads of quick cash….. just a few clicks of the mouse….. free to use….. no real information on the people behind it… Yep its all there.
When it comes to making money online there are a lot more scams out there than legit opportunities that I can recommend. However…. gun to my head, what is the best program out there? This is it. I have been a member since 2015 and it took me from nothing at all to making a living online.
Questions or comments? Leave them below and I'll get back to you ?