Digital Genius Lab claims to be an amazing program/system for those looking to make money online. In fact, the creators of it claim that most of it is "done for you" and that you and make up to $1000 commissions at a time. But is there anything to back up all this hype? Or is Digital Genius Lab a scam that you want to try to avoid?
In this review I'm going to go over what Digital Genius Lab is, how it works, what they don't tell you before buying in, and my overall opinion of.
Digital Genius Lab Review
Digital Genius Lab is an online marketing system/program designed to be easy for people to make money online with.
I don't know exactly where you are coming from, but I can tell you that I was led to the Digital Genius Lab system from a webinar hosted by Sean Malone and Chris Baden. The webinar in my opinion was way over the top "salesy" and lacked the important information that I wanted to hear. Pretty much it was a webinar that talked about how amazing the system was half of the time and the rest of the time was filled with questionable testimonials from members that claimed to have been making a lot of money with this system.
If you did see the webinar then I'm sure you will recognize the screenshot I talked below… And if you didn't see this webinar it's no big deal. They are probably lots of different funnels sending people to the checkout page for Digital Genius Lab.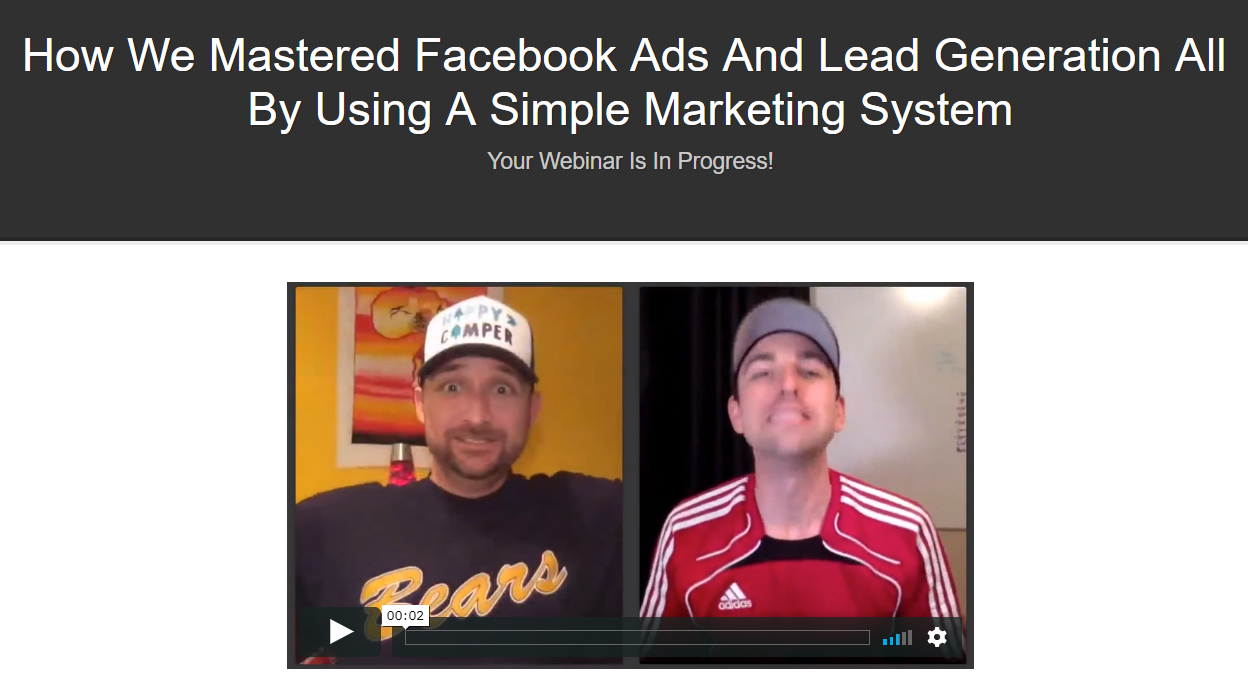 One other thing I want to point out is that the webinar, although it claims to be live, is not. I'm guessing it was a live webinar when it was actually filmed, but now it is prerecorded and plays for anyone who goes to the page.
webinar with Sean Malone & Chris Baden – claim its a live webinar but really its pre-recorded so don't get too excited. I'm sure it was live when they first filmed it but now they just play the darn thing on demand
How Does Digital Genius Lab Work… How Does It Make You Money?
Of course what everyone wants to know is how Digital Genius Lab is going to make you money. In the webinar that I watched Sean talks about how he failed with online marketing for 10 years and then came to the realization that the reason for this was because he did not have a mentor to show him the way. And of course this Digital Genius Lab system/program is going to give you the mentorship that you need to succeed… Of course.
They claim that pretty much everything with the system is done for you, including the landing pages, the website, the autoresponder and email series, and even the high ticket product offer that they are going to make money for you with.
So if all of that is done for you, what do you have to do to make money with the system? What is the catch?
The only thing that you have to focus on is the advertising which they provide training on. The route that this program takes his Facebook advertising, which I have used for years and I actually like very much. Facebook advertising can be very effective if you are good at it, but it's also a great way to lose tons of money fast.
What you will be doing is advertising the Digital Genius Lab program/system. Your job is to drive traffic to the system and then the system's job is to convert that traffic and make you money. So in this way it is similar to many other "make money online" programs out there, like MOBE & Legendary Marketer for example, that get people to buy into them by talking about how much money they can make and then when you buy in they end up pushing you to promote the same darn program you just bought into.
But… That's Not All. There Is More To It…
What They Don't Really Tell You
I guess they do tell you this, but they only mention it briefly and do not explain anything about it really. At least for the webinar that I watched they just talked about how amazing everything was and how you could earn big $1000 commissions but didn't really tell you how.
What you might have missed is that this Digital Genius Lab program/system's entire purpose is to promote something entirely different, which has nothing to do with Digital Genius Lab. The real offer that they are promoting is Enagic, which is a MLM (multi-level marketing) company that sells these stupid alkaline water ionization machines.
If you are unfamiliar with what MLM businesses are like, they are those pyramid -like recruitment focused businesses that have independent representatives running around selling products and recruiting other people to join the business.
How It All Works In a Nutshell
so your job is to advertise and send people to the Digital Genius Lab sales page. Then they are sold on the system just as you were and are pushed to buy into this Enagic MLM company
So yes… you can make money with this system and I guess its not a scam, but its kind-of a "shady" business system in a way because they lure people in by talking about all the money they can make with it and don't really get down to the point and tell them what they are really buying into.
The Cost
For a Digital Genius Lab membership there are 2 payment options and neither of them are pretty. You can choose to pay on a monthly basis for $99/mo or you can choose to go for the big $997 yearly payment.
Then of course on top of that you are going to have to buy into the opportunity they are promoting, which is Enagic, and this can cost you thousands of more dollars because in order to actually make good money with this mlm company you are going to have to purchase one of their products yourself of give up your first say, which I'm not going to get into here… the point is that its probably going to cost you more than you think.
Conclusion on Digital Genius Lab – Good Opportunity or Not?
I'm sure some people will make some decent money with this but those that really are going to win big are the creators… because remember, the main product here is the mlm opportunity which you can earn from multiple levels beneath you.
Digital Genius Lab is a sneaky little system. I wouldn't doubt seeing them in the future promoting a different high ticket product. All they really have to do is change up their sales funnel a bit and send people off to join some other opportunity. Everything would still remain the same as far as how the system works…. which includes people advertising and driving traffic to the Digital Genius Lab website and then the site funneling them into the new opportunity.
Personally I'm not going to join Digital Genius Lab, not a chance. Not only do I think this will be much more difficult than it seems, but I also don't care for how they lure people in with misleading information and I have no interest in the high ticket opportunity they are selling.
If you want to join then go for it, but I'm sure as heck not.
If you are interested, which you might be since you are looking into this money making opportunity, I would recommend taking a look at how I make a living online. You can read my guide here where I go over what it is that I do, how it all works, and what I consider to be the best way for beginners to get started is.
And of course leave any questions or comments below and I'll get back to you soon 🙂