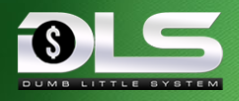 The Dumb Little System by Bryan Winters is claimed to be a "stupid simple" way to generate lots of commissions online. But is this really true? Or is Dumb Little System a scam that is just going to be a waste of time and money? After all, I'm sure we have all heard claims like this before and unfortunately in the online world they often lead to scams.
If you are suspicious of this system then you are in the right place. I was to so I decided to put together this review. In it I'll be going over how it works, some downsides to it, and whether or not I think its a scam or course.
Dumb Little System Review
Dumb Little System, or DLS, is a duplicatable sales funnel system that was created by Bryan Winters. He claims that with this system you can make the easiest money possible. All you have to do is copy him exactly and to make some easy $10 – $90 commissions right into your ClickBank account.
While it is true that this system is "easy" and you can make money with it…. I wouldn't get my hopes up too much yet. There is a downside to it all that I will go over shortly.
How It Works
DLS is nothing more than a funnel system that sells itself to others. People buy into it to make money online and then in order to make money online they have to promote it and get others to buy into it…… shady right?
There are a lot of systems out there like this and you could say it is somewhat similar to programs like Laid Off to Paid Off. They don't really teach you much. The funnel is set up for you. Once you buy into it you will just have to refer people to the same funnel system that you were referred to in the first place. You will be sending people to that sales page where Bryan talks about how easy it is and all of that.
You will get some training how how to drive traffic to this offer. This is going to be the difficult part. The funnel is set up but without any traffic going to it you aren't going to make any money.
How You Make Money
Step 2 in this system requires you to purchase a product on ClickBank. When you purchase this the person that referred you will earn commissions and this is the same thing other people will be doing when you go out and start promoting the system. They will get into the system for free but will have to purchase a product which you will earn commissions off of.
This system also has a "1-up" commission thing going on. I have seen many things like this in mlm opportunities. Basically what happens is you will earn commissions not only from the people that you directly refer into DLS but also from people that they refer. The 2nd offer that people make a sale on gets passed up to the person above them.
And by the way… in order to make $90 commissions you will have to purchase another product for $197.
Are People Really Making Money With This?
I'm sure there are but I'm also pretty sure its not as great as Bryan claims.
He tries to prove in the sales video that there are tons of people making money with it by showing you in ClickBank another system he developed previously that went to the #1 spot on ClickBank out of 1000+ other E-marketing offers when sorted by "gravity". Now he claims that because it has the highest gravity out of any offer that more people are making money with it than any other system or offer out there but this is not true. This "gravity" doesn't tell you that a high percentage of people are making money with it or anything like that. In fact, there could possibly be only like 5% of people actually making money with it and it still could be in the #1 spot like this.
Now I'm not saying that this little of people make money with it I'm just saying that the gravity doesn't tell you how many people actually are.
And the reason I don't think near as many people are making money with it as you are led to believe is because I have seen systems like this being promoted all the time. They just don't work out as good as you may think.
A Downside
With this system you will pretty much have to rely on paid advertising to promote it. This can get very expensive and it is not as easy as it may seem. You will get training on this but it is still something that will be difficult for most people.
The reason you will not be able to get free traffic from Google is because you will be getting a duplicate DLS site and Google doesn't rank duplicate sites.
Conclusion on DLS – Scam?
I would not call DLS a scam but its not something I would really recommend all that much either. Ultimately the decision to use this system is up to you. Just don't think its going to be as easy as they make it sound. It is simple in a lot of ways but its not entirely simple.
Something I would recommend above this is this program. I am a member and have been since 2015 and make a living working online thanks to it. Basically what it does is provides training and tools for average people to make money online.
==> Program I'm talking about here
Questions or comments? Leave them below and I'll get back to you 🙂